Penthouse is the premium apartment type in an apartment building, thus the furniture design should be ensured full of amenities and sophistication to this space.
Normally, Penthouse is located at the highest storey of a building, a high-rise building, and called a void apartment. This has the favorable position, for this reason, the house master will attach special importance to the furniture so that it is convenient, luxurious. It is not for nothing that this apartment is called the overhead villa, the first feeling when coming in Penthouse is wide and cool.
Penthouse 1:
Natural origin materials such as wood or stone are surely suitable, natural wood furniture design is an option selected by many house masters, sweetness of warm wood brown color brining uniqueness in each knotty growth and modernization in each item will make everyone have another look about living space.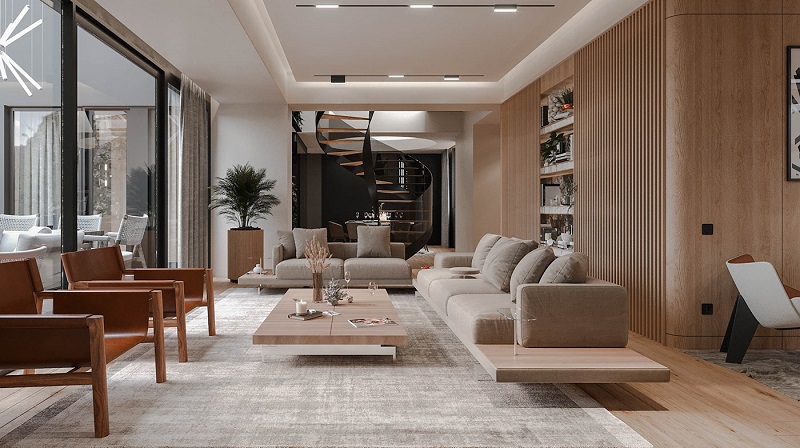 The special feature of this penthouse is the luxurious but soft design. In an open, cool space full of natural light.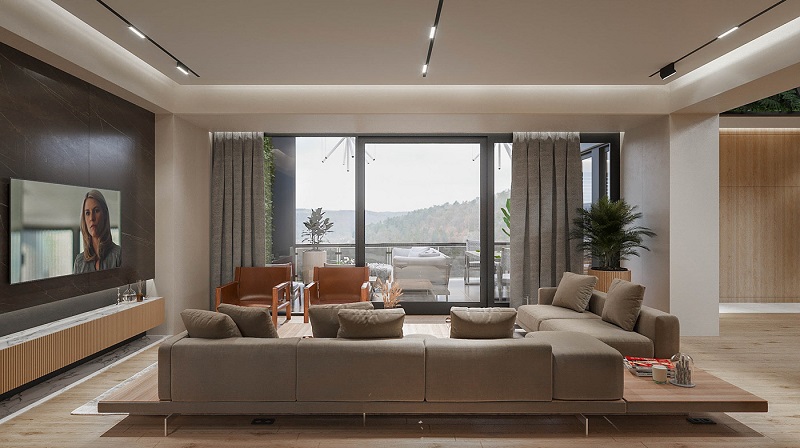 Doors and windows of the apartment create aesthetics to the house, moreover, key wood tone creates a cool, clear space.
Penthouse 2: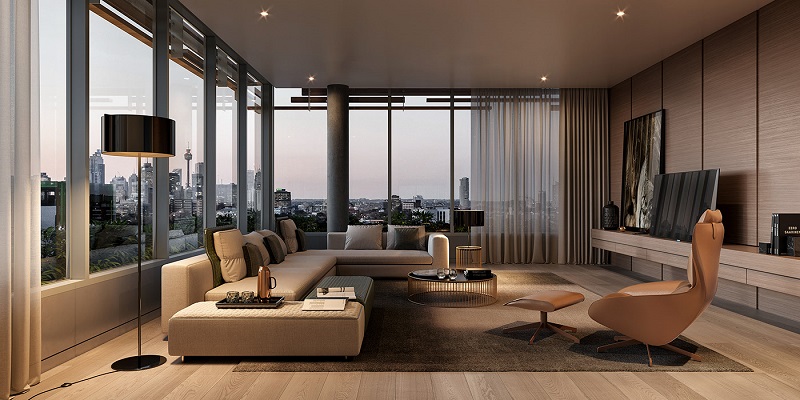 There are a lot of structures in this space from metal to fabric, leather, windows are wide open to receive the light easily. Wide and comfortable seats together with friendly arrangement and recreation functions make convenience to "the villa".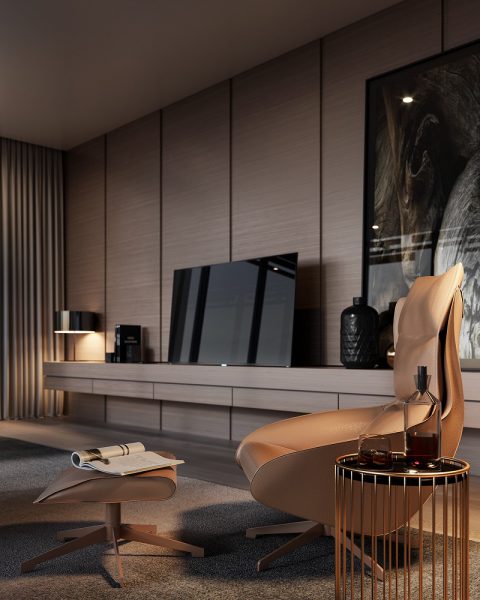 Fineness is shown in each detail from the shape to the material of products.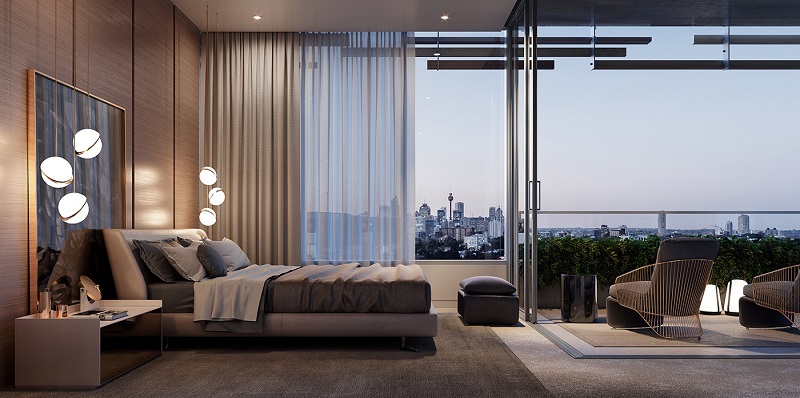 In the bed room, dark brown in tone values and furniture use creates neutral palette in the room. The view of this bed room is beautiful, wide, the house master can freely contemplate the sunrise or the sunset, ensuring good air circulation to the sleep.
Penthouse 3: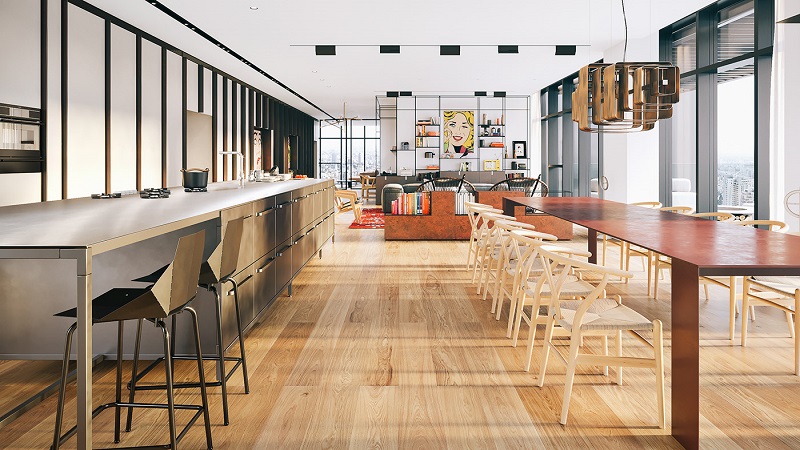 In the crowded and cramped city, you will find a Penthouse like this, which shows strong character, aesthetics of the house master.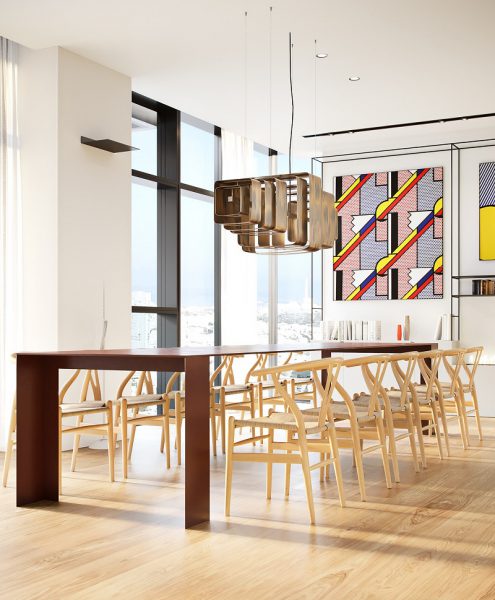 The centre of dining room is unique, artistic metal chandelier, the window is wide open receiving the light and bringing the vitality to the dining space.
Penthouse 4: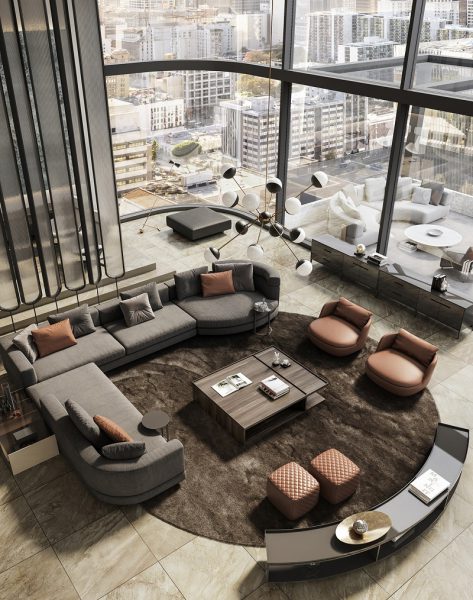 This Penthouse brings a unique space and panoramic view from outside city. Looking down from a height, it is seen that floor windows embraces the apartment uniquely.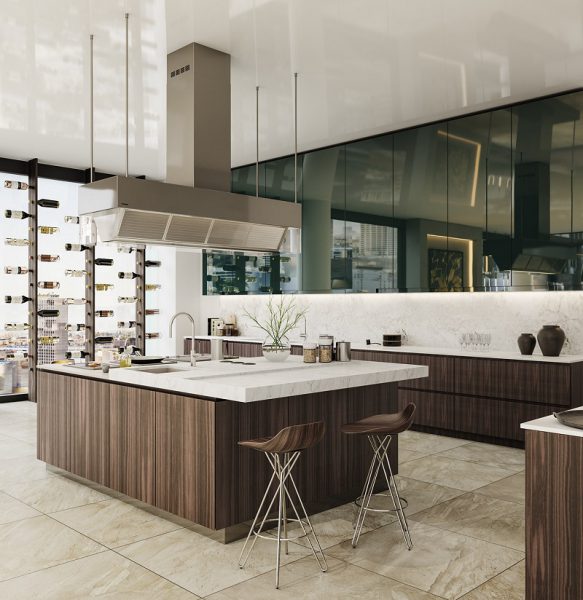 The wall in the strange-looking structure makes the space enlarged in the depth with favorite wines of the house master.
The formation of Penthouse is developed under continuous creation by architects, the design of a Penthouse is carefully made in each corner, each detail, each space, there are green spaces close to the nature such as small garden, swimming pool or bonsai, etc., but it is important for Penthouse is take the most of natural light. Therefore, this apartment type is usually the most premium apartment of the apartment building and penthouse is increasingly loved.