This is an excellent solution for the faithful to table soccer, billiard, this table is combined between an elegant table for living room or coffee shop and interesting recreation functions of table soccer.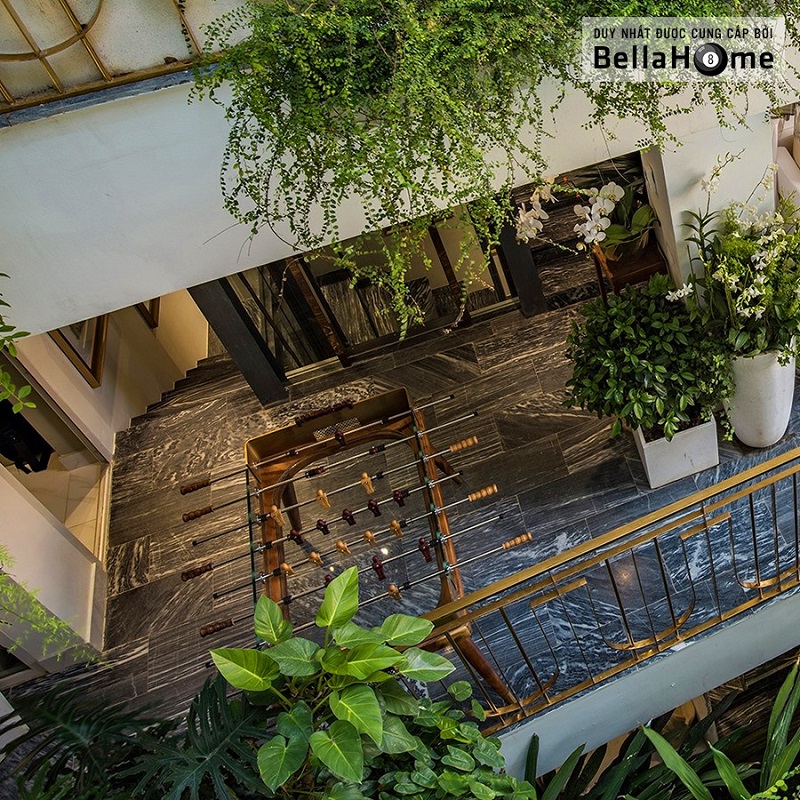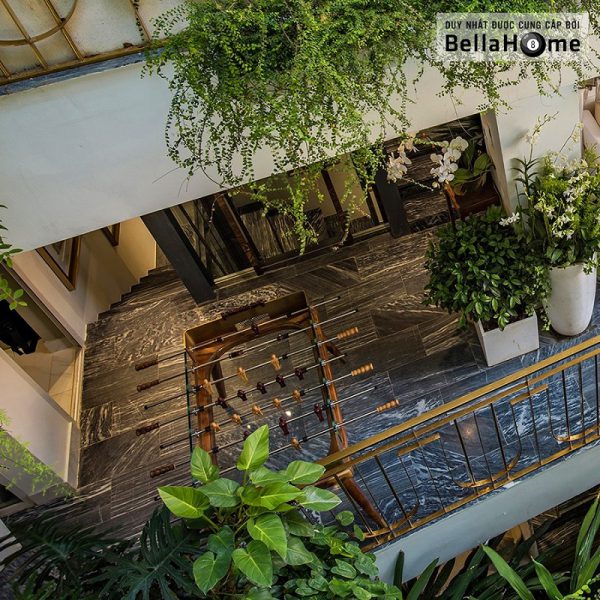 Over the long time of study, design and sample production, Bella Home is proud of 02 products of soccer table and billiard table which are exclusively designed and produced by high-grade Bella Home brand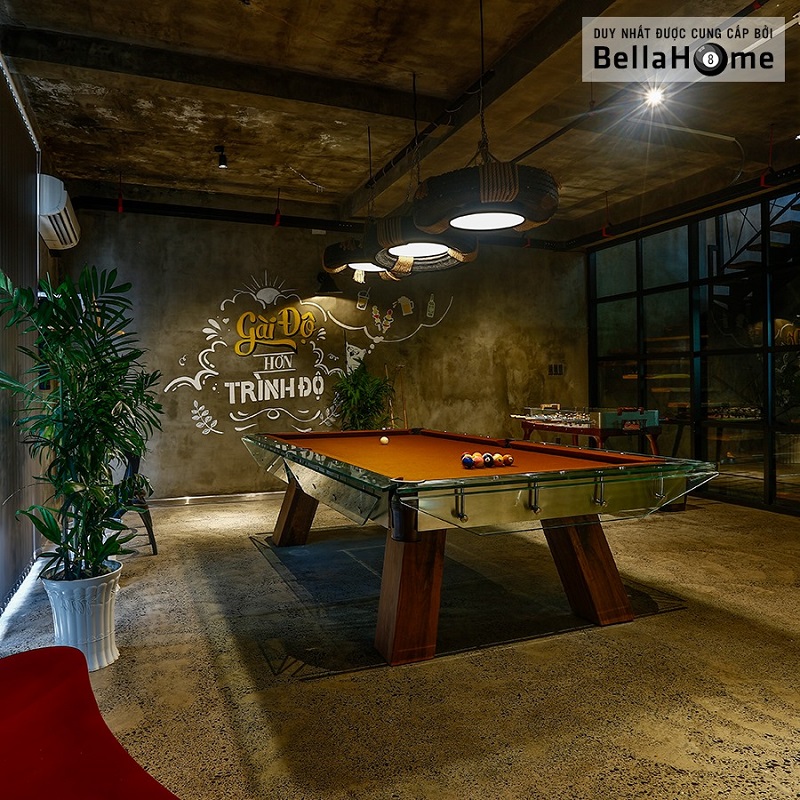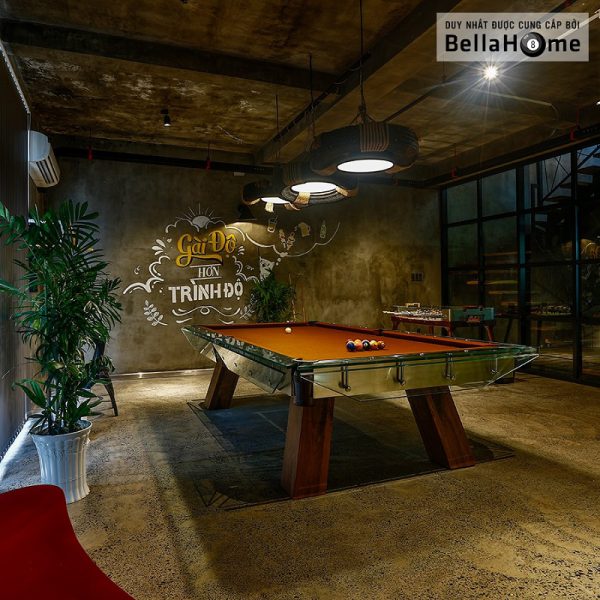 Billiard table is exclusively designed and produced by BellaHome
Two products are considered as artworks, which are firstly present in Vietnam in recreation-integrated design, giving prominence to aesthetics, pinnacle of art. Bella Home has produced billiard table in strong design made by walnut, fine and beautiful lines from 15mm-tempered glass, sold in the price of VND 99 million.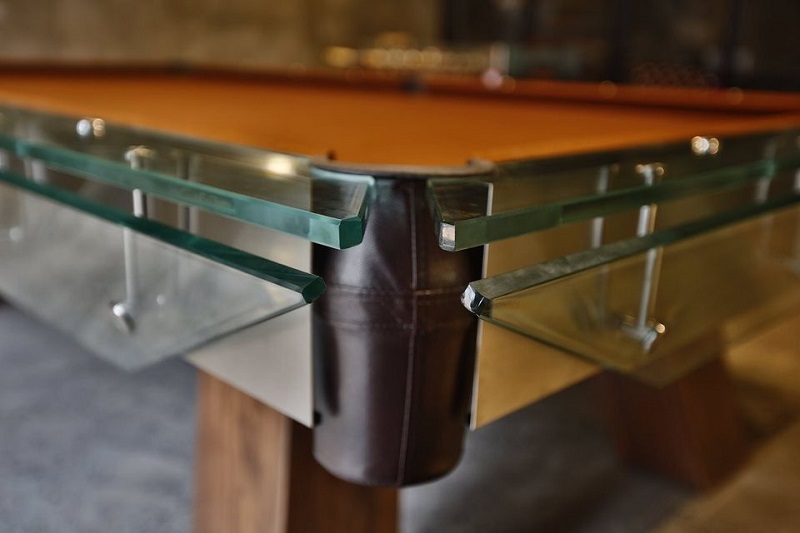 15mm-tempered glass edges and walnut foots
This product not only serves the demand of recreation but also creates a decorative highlight in the space, carries messages of strong personality, sophistication and liberality through cutting lines, harmonized cooperation between high-grade stone table surface dedicated for Billiard Pool, Taiwan Uylin rubber tape, colored Iwan Simonis fabric and American imported auxiliaries.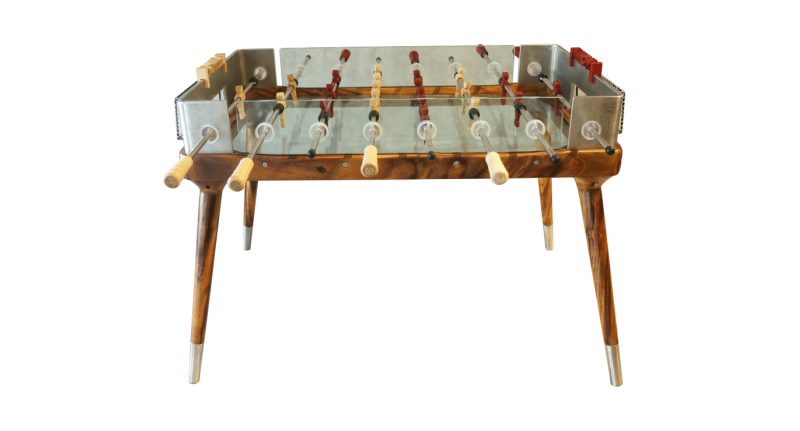 One of the artworks introduced by Bella Home in this time is soccer table in South Africa Saman wood material in combination with 12mm-tempered glass and stainless steel-304 steel frame box.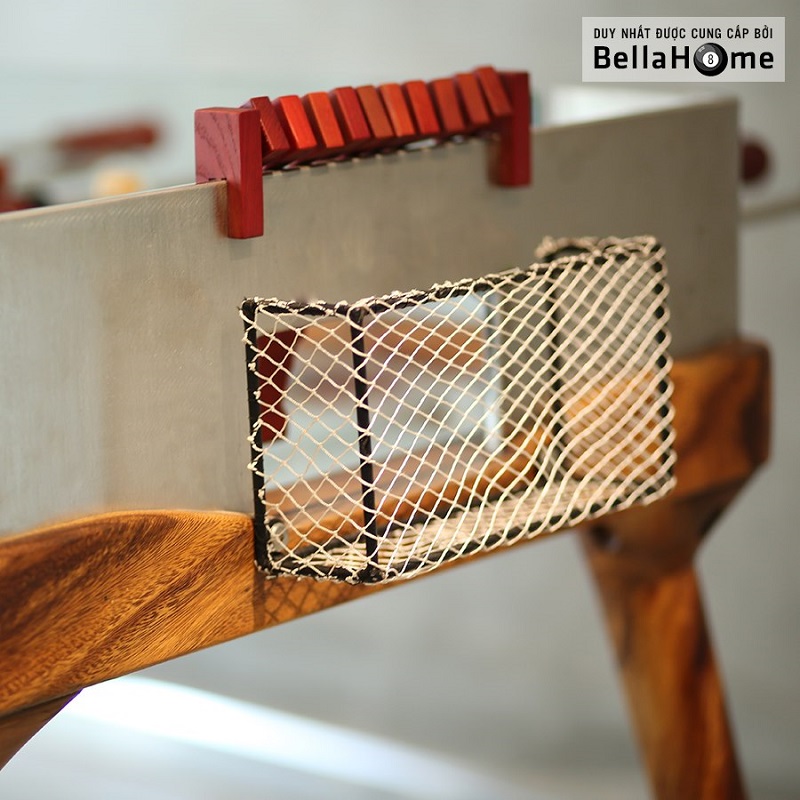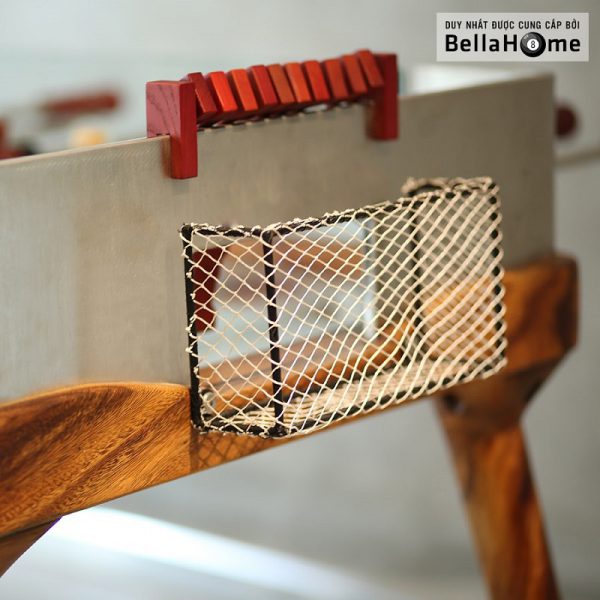 Table corner is made by stainless steel 304 bringing the feeling of firmness
The table is integrated between use and recreation in compact dimension 139×88.5x92cm, eliminating bulky, rude matters in classical soccer tables. This also helps the house master easily arrange it in many spaces, not only in living rooms of apartments but also in coffee shops, schools, etc.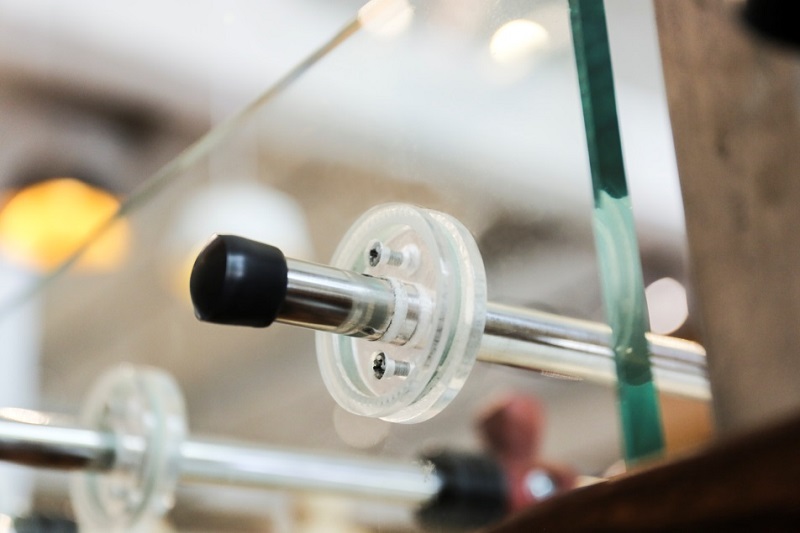 High quality springs are interesting design features of this table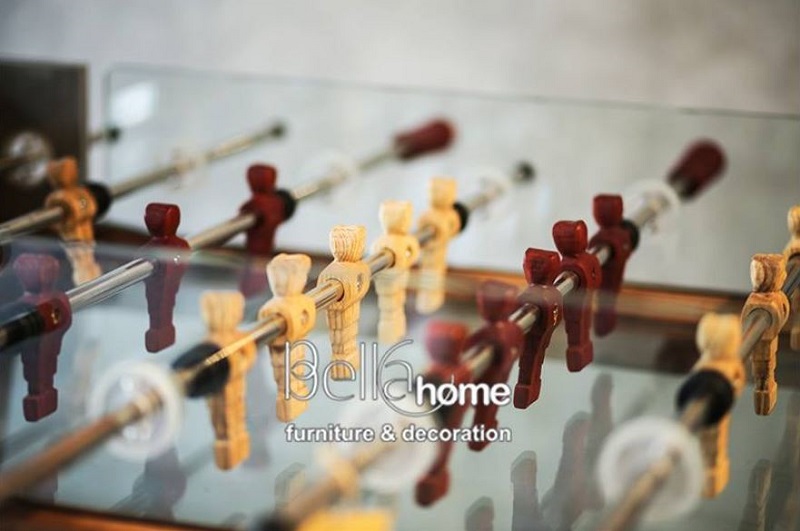 Players are made by hardwood in high durability
Players in the table are made by hardwood and finished by two dark-light wood colors. In addition, table corners are curved, showing aesthetics, modernization of new stadiums.
Soccer table, billiard table are typical examples of general-purpose furniture style that is inherently loved in the modern life. Bella Home has designed perfect artworks which not only serve the demand of recreation but also are the highlight in the furniture space.
In particular: Gift package associated with Billiard table includes: 01 Belgian imported ball set, 01 cue couple, 01 finger glove, cue rack, chalk. SUPPORT OF PAYMENT BY INSTALLMENT WITH 0%.
To experience the product, please visit BellaHome showroom at: 111 – 113 Nguyen Co Thach, Sala Urban area, Thu Thiem, District 2, HCMC.