A luxurious and high-ranking Penthouse has modern design in European style, advantages of this apartment are large space, beautiful view, which living room and bed room takes the most of natural light making the apartment brightened in the effect combined between natural light – recessed amber light and key brown color.
It is unarguable for the luxury of high-class Penthouse, together with the sophistication in dividing spaces by the furniture, making the room become clearer because there is no partition.
The aesthetic value of this Penthouse will become more standard and perfect than ever thanks to polished designs.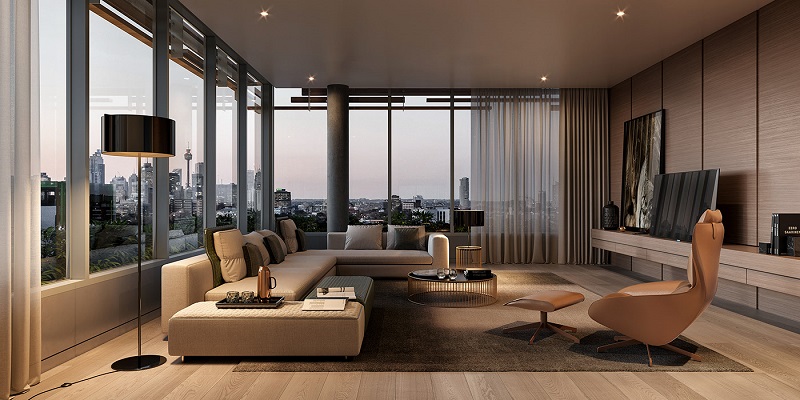 This apartment is located in the highest floor of the building without void, the architect has taken full advantage of top floor space to create a separate and impressive living space.  The wide, clear area of apartment is just the advantage which designers have taken the most to obtain the said apartment. The first remarkable thing is square living room, the entire space is clearly designed without partition.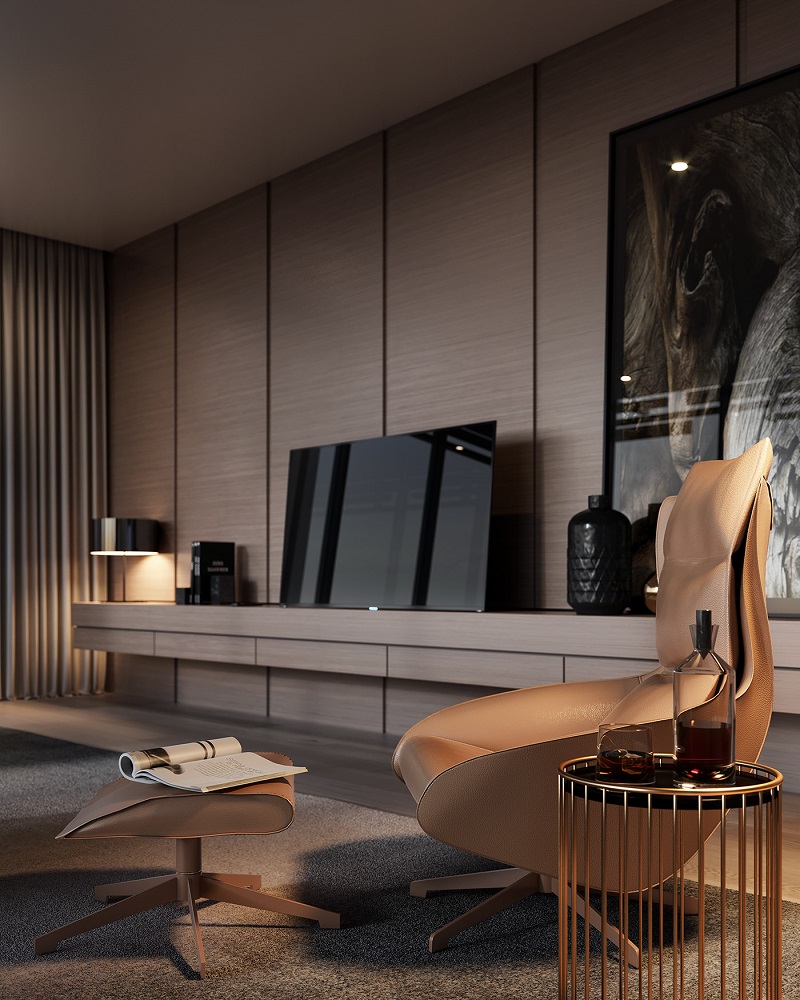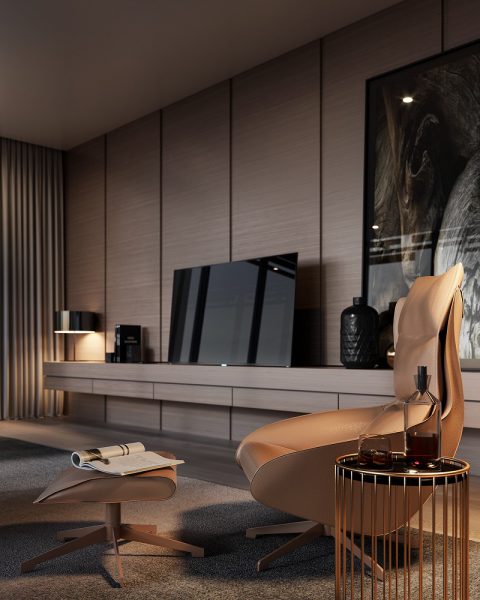 The function of living room in this Penthouse is also more sophisticated, it not only has a common sofa but also relax chair, coffee for special guests. It likes Liviroom of a suite-typed hotel.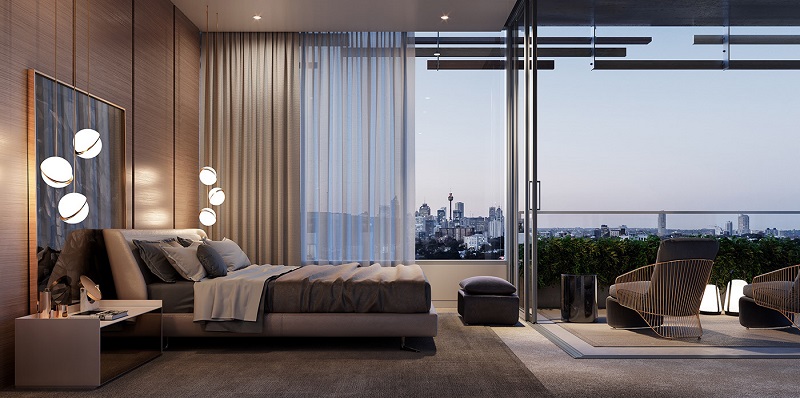 Not only living room, bed room has the divided lay-out and air contact design, taking the most of natural light as well as high-rise view in the most optimal manner. High ceiling, design running along the apartment, using glass partition instead of solid panel walls.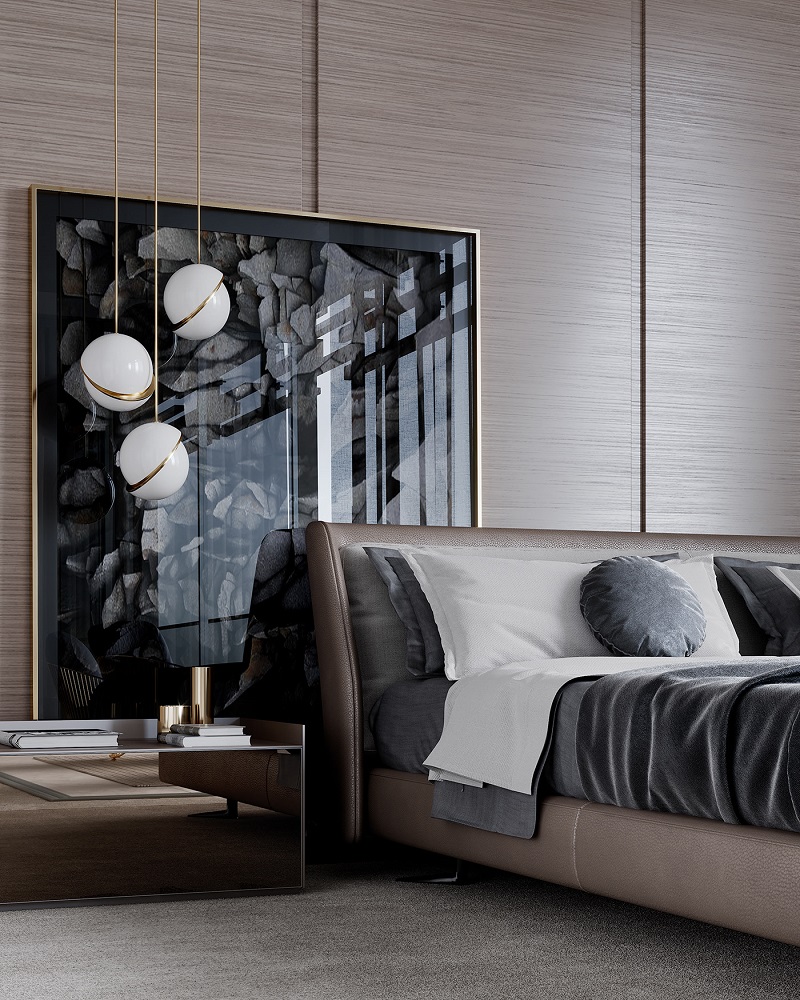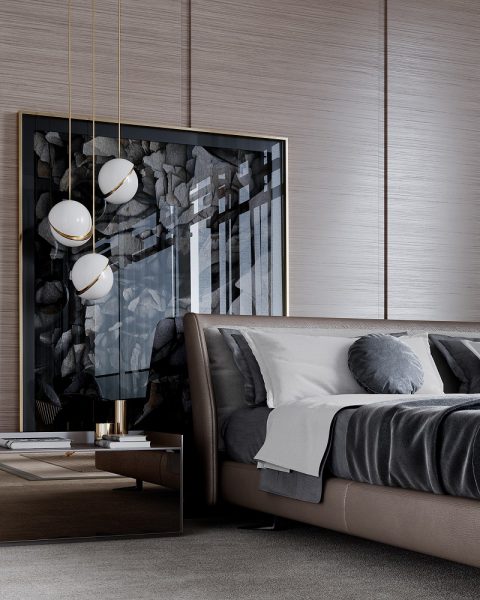 Bed room is one of the rooms that clearly shows the difference between a senior apartment and a Penthouse. This bed room likes a luxurious hotel room, showing demands of the house master that are maximum relaxation, luxury and especially comforts. Bedhead lamp and square picture in neutral color bring a strong character to the entire space.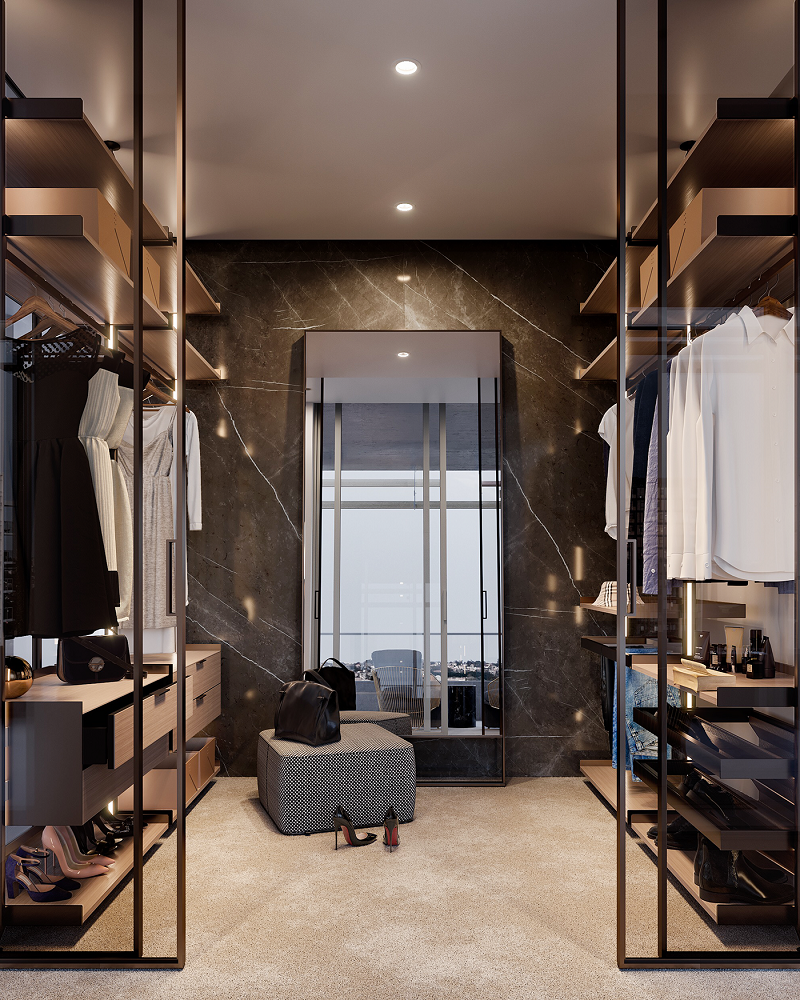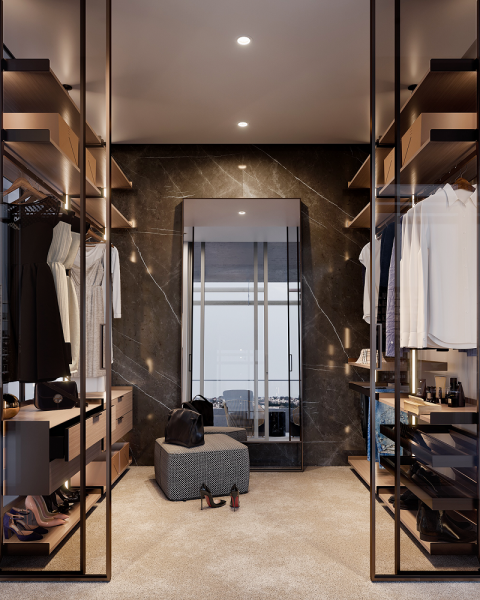 This Penthouse belongs to a successful couple, thus closet room is designed in high rank, using modern design language, the architect has skillfully blended all metals, wood and light to create a luxurious fashion space any one is deluded when seeing it.
Although this apartment has no void design, designs herein ensure clearness in all nooks and crannies of the house. Also thanks to this design, in any position, the house master can easily view natural scene that is very excellent, impressive.
Modern style, which Bella Home orients to customers, always contains a luxurious and sophisticated beauty, brings the character of the house master, meeting the demand of customers who have street-wise manners and attitude, strong personality.