A beautiful apartment is unnecessarily expensive or uses European imported products. They are possibly simple products but in reasonable arrangement and design, they may show off the special beauty and have sympathy for viewers.
Apartment design sample with modern furniture products is selected and arranged in Vintage style in neutral tone, bringing simple but attractive features to the apartment below. This is one of the furniture styles young people love now.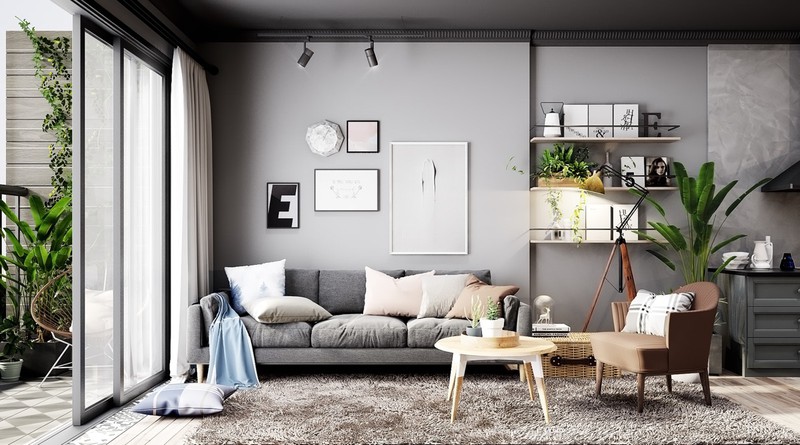 A simple felt sofa, a small tea table and a single ottoman are just the minimal living room to the family, placed in large glass door overlooking the balcony, catching natural light and a very beautiful view towards outside.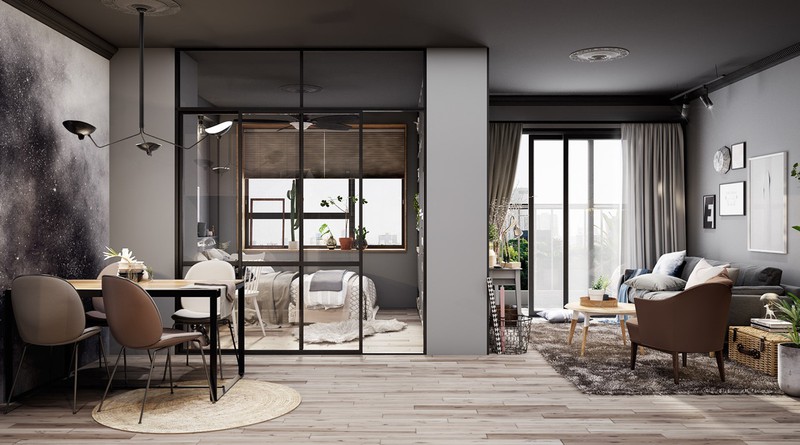 A general view to look at living room, dining room and bed room. For apartments with medium area in Vietnam, open design trend helps the space and the view become enlarged. This design makes family members always feel comfortable and not sultry for the very cramped area of the family.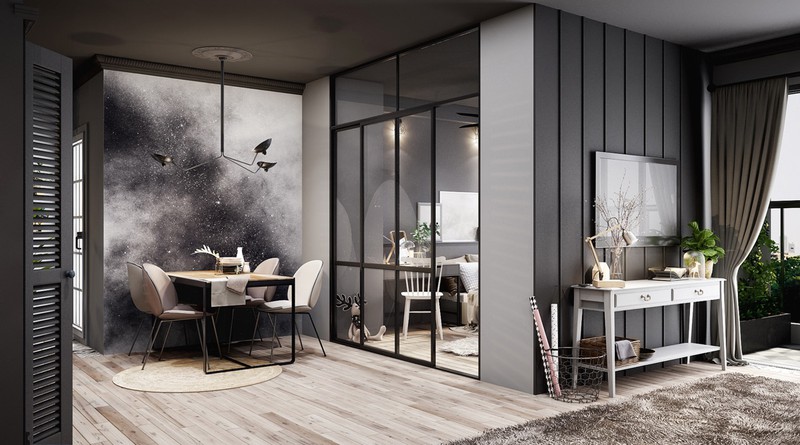 There are neither sophisticated furniture nor items occupying a lot of area. All tend minimalism in the space.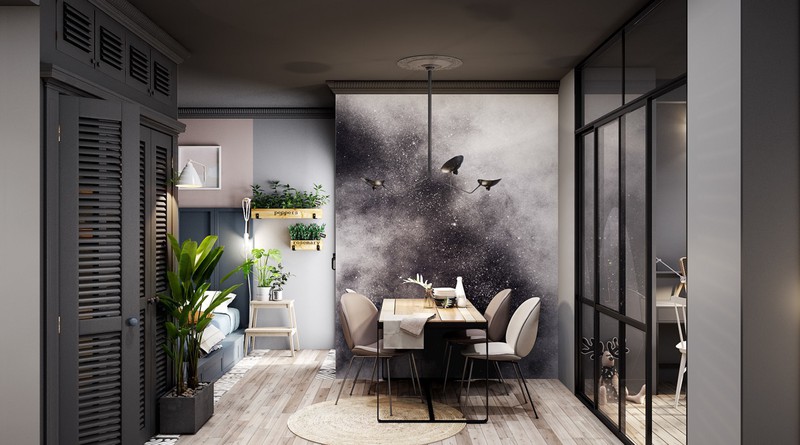 Dining table corner is intended for the small family including 04 modern iron-foot chairs, saving the space but being eye-catching in the unique style.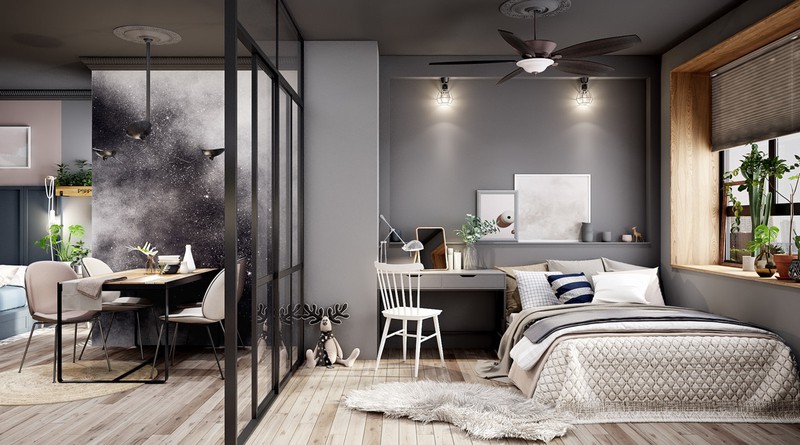 Bed room is separated by glass partition, which may be a good idea for 40m2 – 60m2 apartments. This solution aims to save building costs, time and space. To obtain a private space, we can install a pulling curtain system which is an effective option.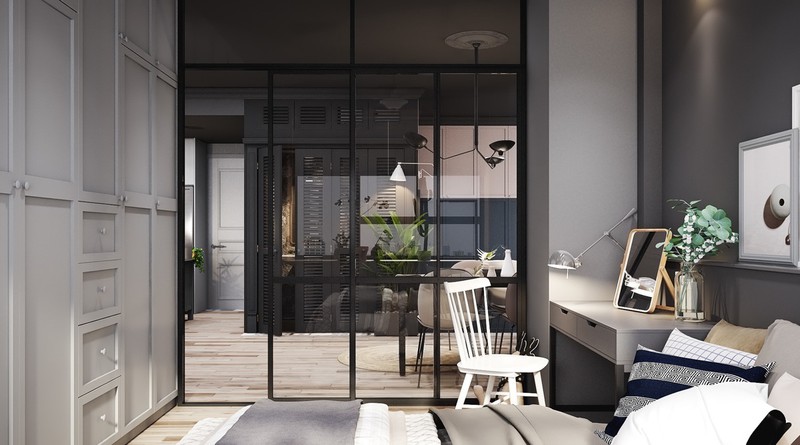 Bed room is small in full functions including a bed, a large wardrobe and a small dressing table in the room.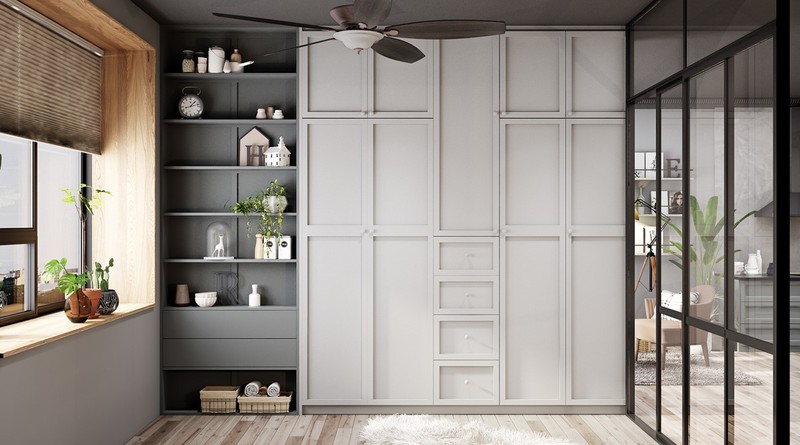 Side wardrobe is decorative cabinet which not only creates a plane to play a hoax on the feeling occupying the space but also functions are very excellent.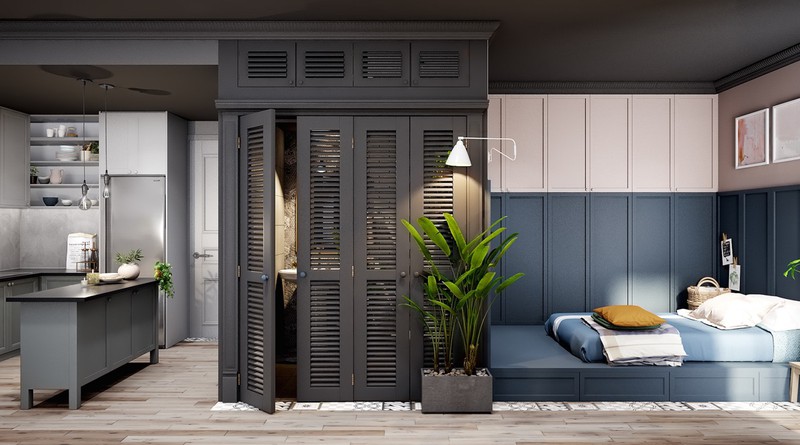 A view of kid bed room, bath room and a part of kitchen. For houses in small area, this is a good solution. Although inconveniences may occur, it is unavoidable when the family space does not enable us to arrange more private spaces.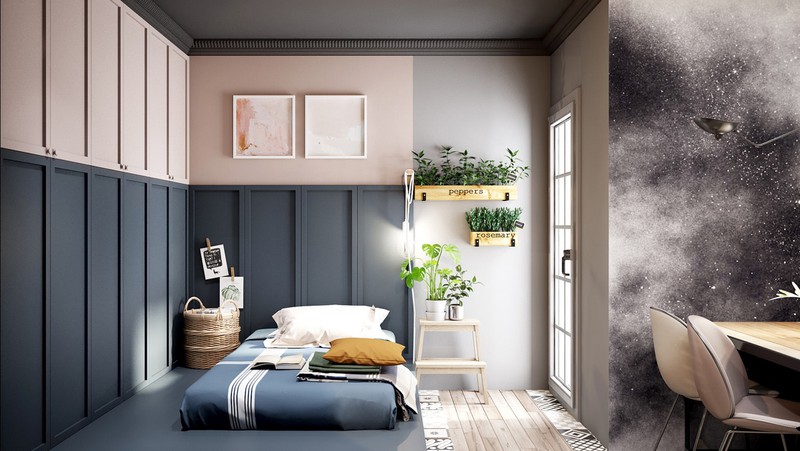 The key color is the highlight of the house, everyone will not fell boring as each house corner is put appropriate items in neutral and elegant colors.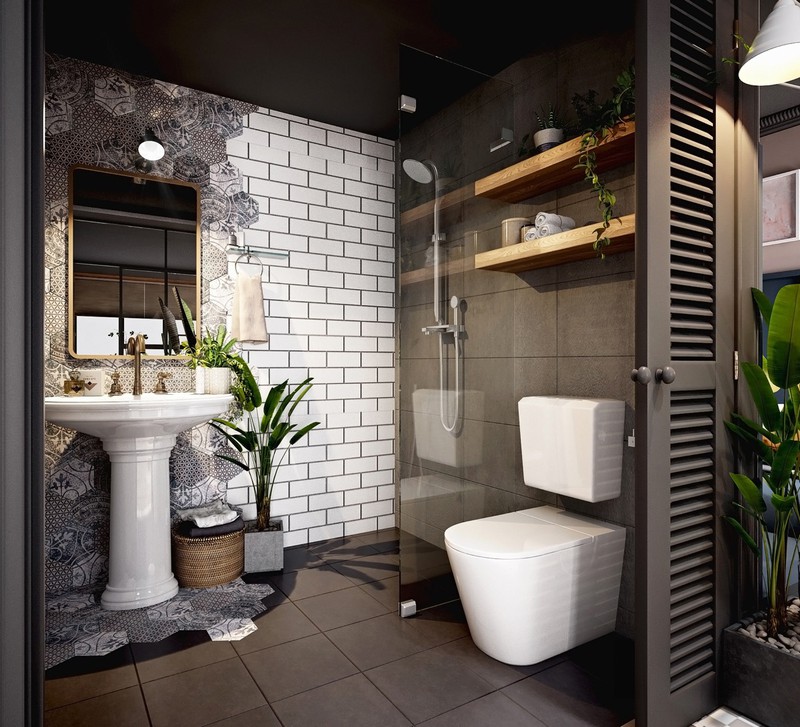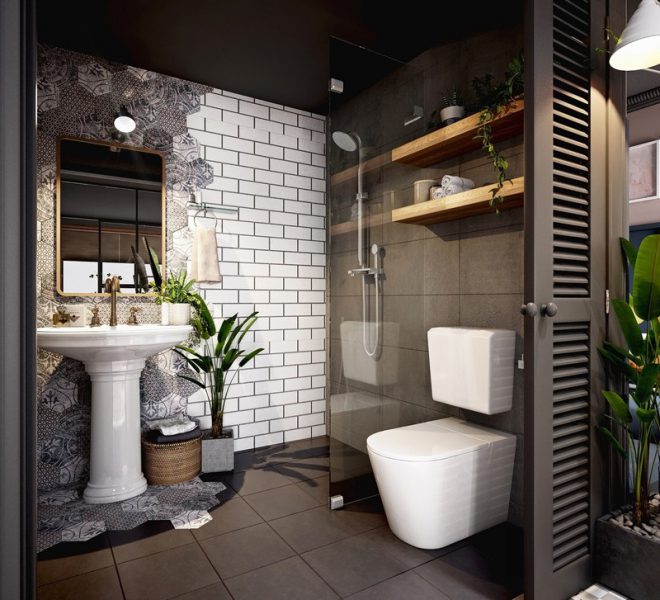 Bath room is coated with devitrified stone, creating the highlight, making the bath room space more eye-catching. Not creating the boring feeling whenever the house master uses.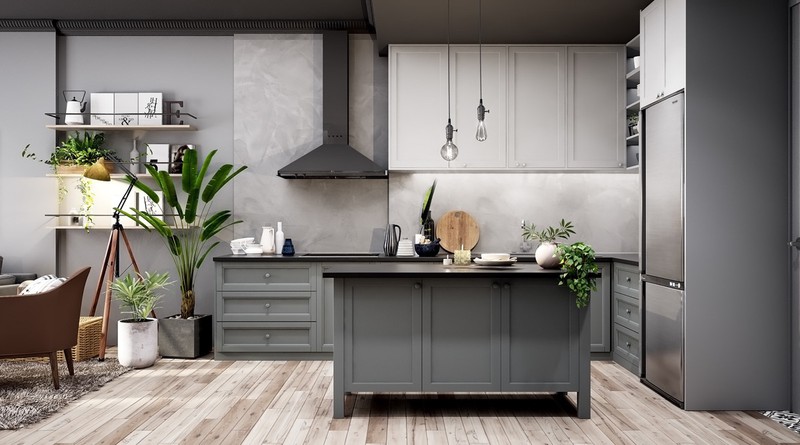 Kitchen has the small area, but the arrangement and decoration with a kitchen island helps the house master have further space for cooking. In particular, each time small parties are organized, this kitchen space will be still enough without the cramped feeling.
This is a good idea for households who are intended to buy low-price apartments in the small area. Each house has individual advantages and disadvantages. It is necessary to how to recover according to the intended use of each family and thereby each family member can accept it.