Today, furniture products that are coated with gold or different metals are very prevalent, therefore, if you think that it is tough-and-go or challenging, you should change your mind.
In current architecture and furniture, there are a lot of gold uses in the design but not creating the showy feeling. For example, gold-coated tea table may be the highlight to the living room space. Simultaneously, we can combine it with another luxurious sofa and light carpet to create the balance.
This table is coated with titanium gold, which surface is shiny, but edges are corrugated by professional workmanship of craftsman, showing the rudimentary and natural beauty of gold layer. Final gold coating operation brings the sophisticated and luxurious look to the design.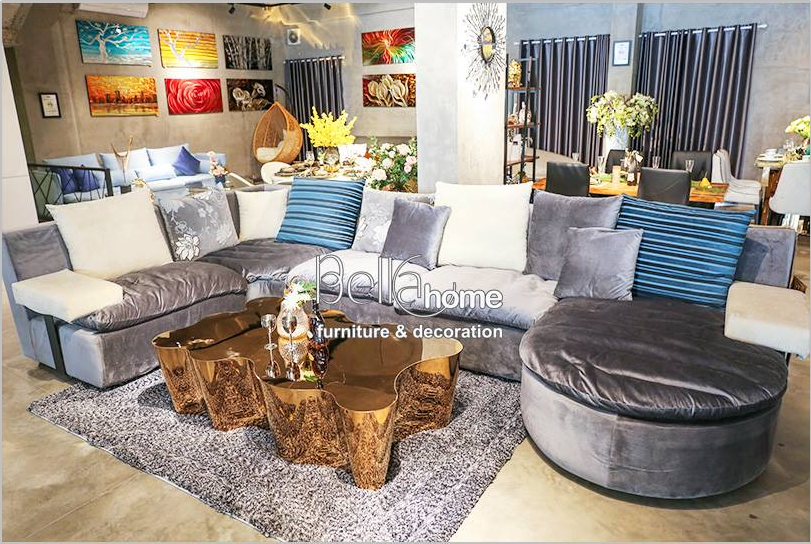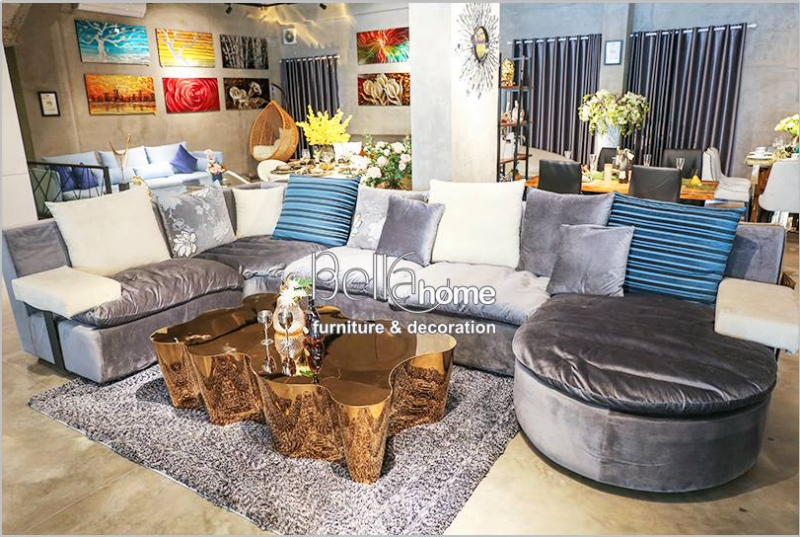 This design is made from stainless steel 201 and coated with gold externally, namely this unique table is in polygon with shiny surface and harmonized, keen corners and edges.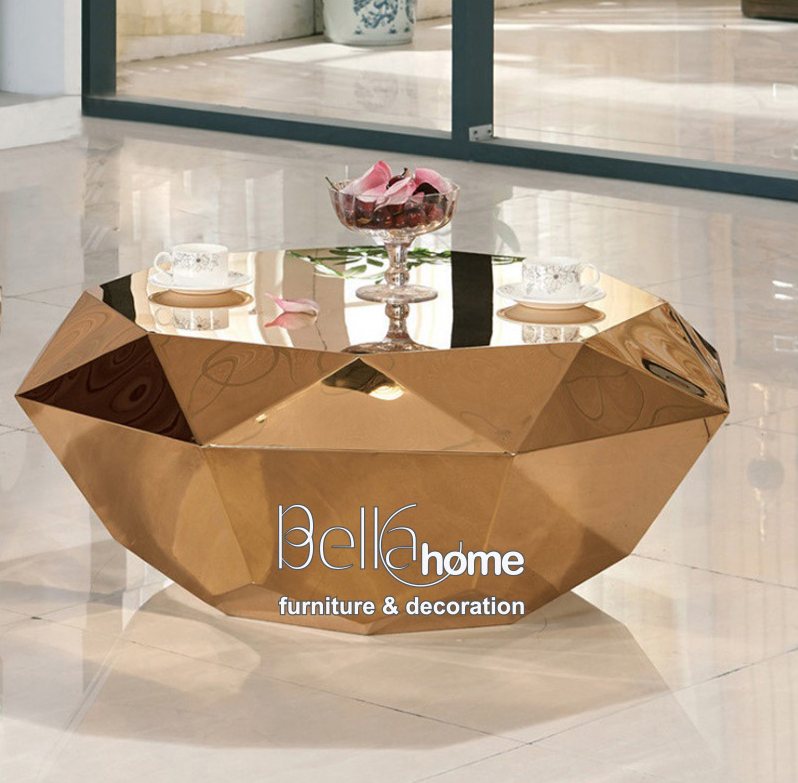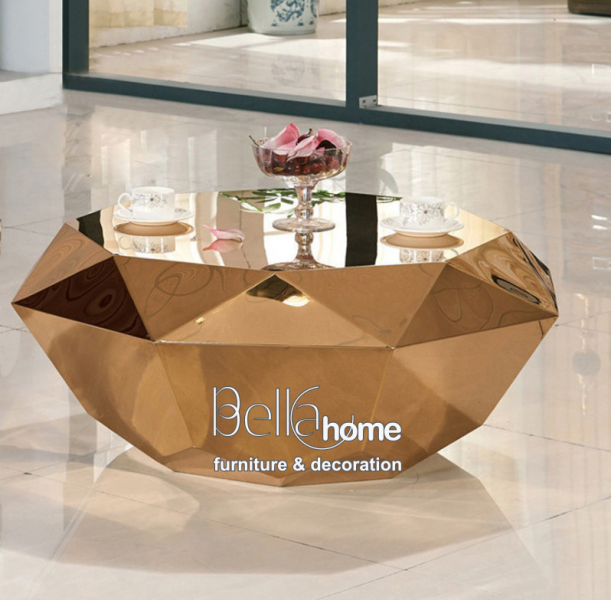 At first sight, this table makes us look back on a large rock, simulates the beauty of rock masses with cracks, creating a live design. One special thing in this product line is to include three separate modules that are combined together like pieces. At the same time, it is coated with black titanium, gold in internal layer and polished for the luxurious and high-grade beauty.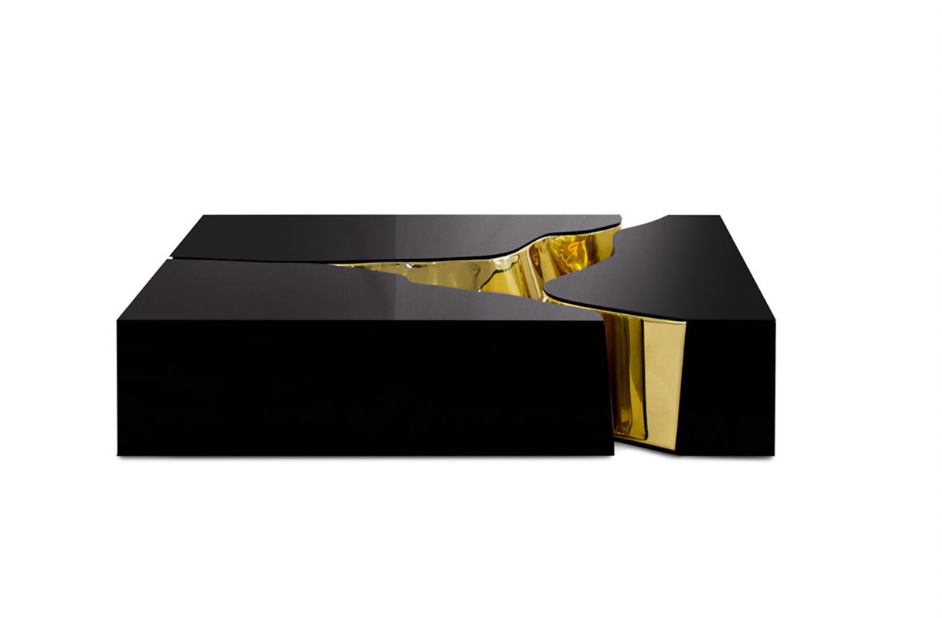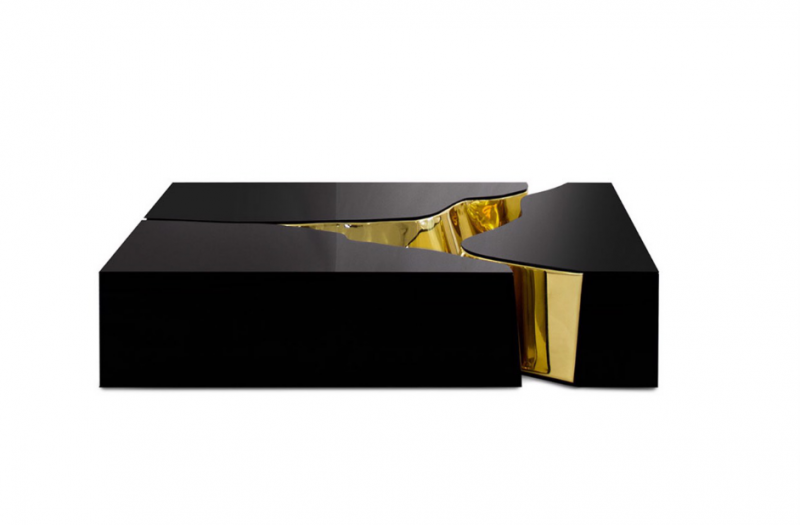 The following design shows that creative ideas may be born wherever and whenever. This table likes a valuable jewelry in the house, made from stainless steel 201, manually produced in the elegant design, carrying the luxurious but simple beauty in classical style.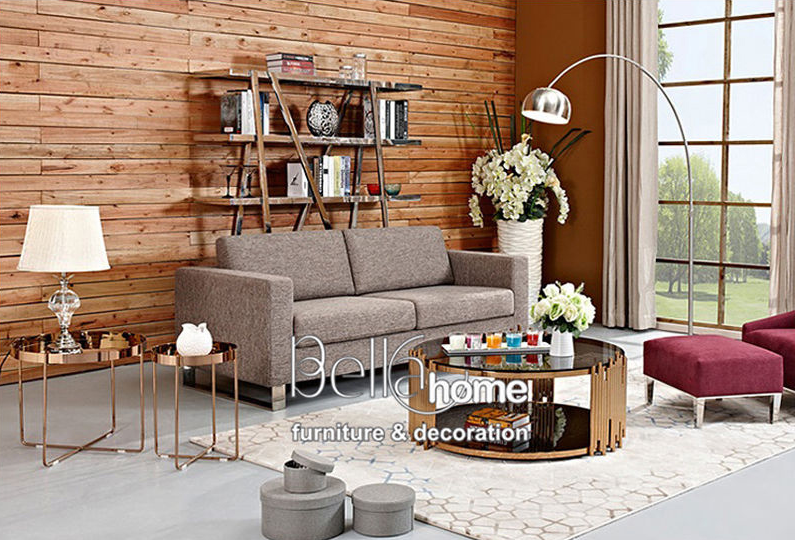 The following table is a simple design in round shape and coated with a shiny titanium gold layer, creating the unique and typical beauty. The table surface has surrounding edges to restraint objects from falling out of the table, as if a tray is mounted above, which is very convenient and useful.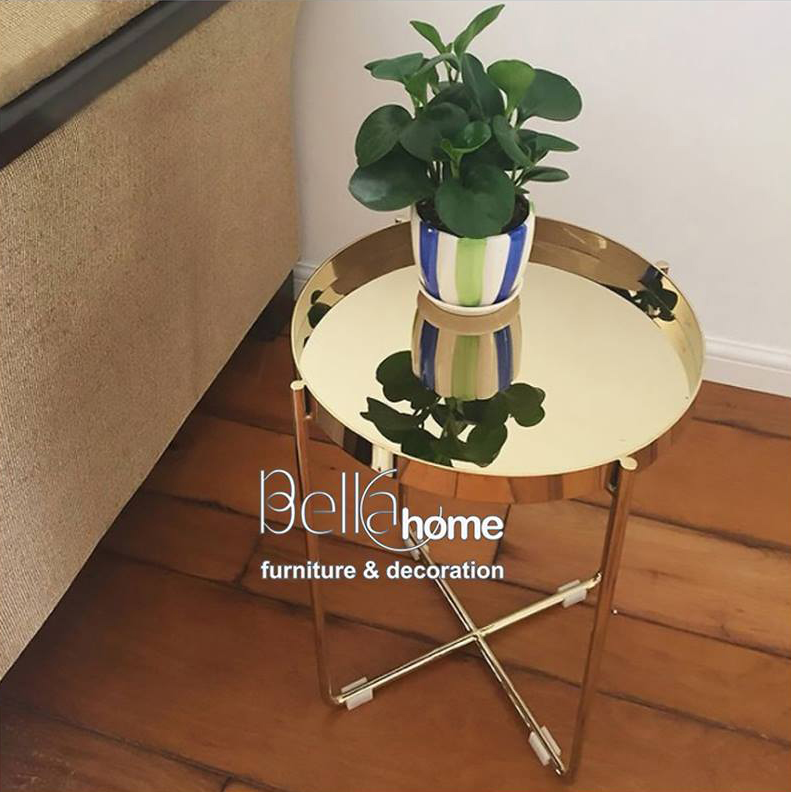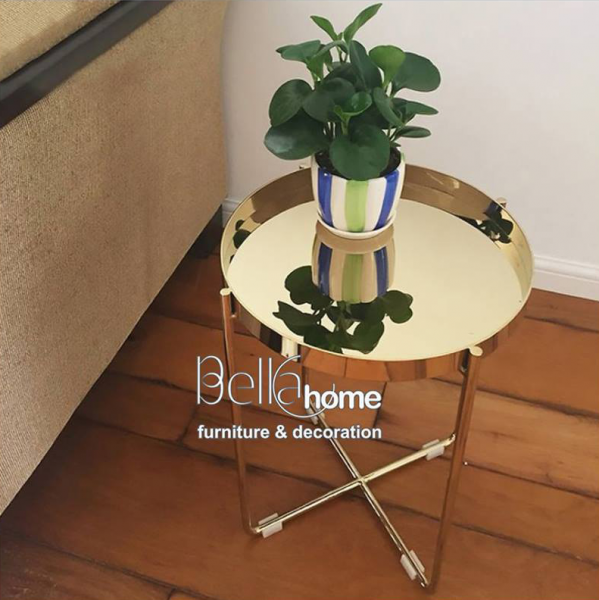 This table is a simple and elegant design, mounted with slim foots and a perfect combination between senior plastic and metal. This design is modified into various shapes and colors. For example, the table has light color frame combined with light color tempered glass.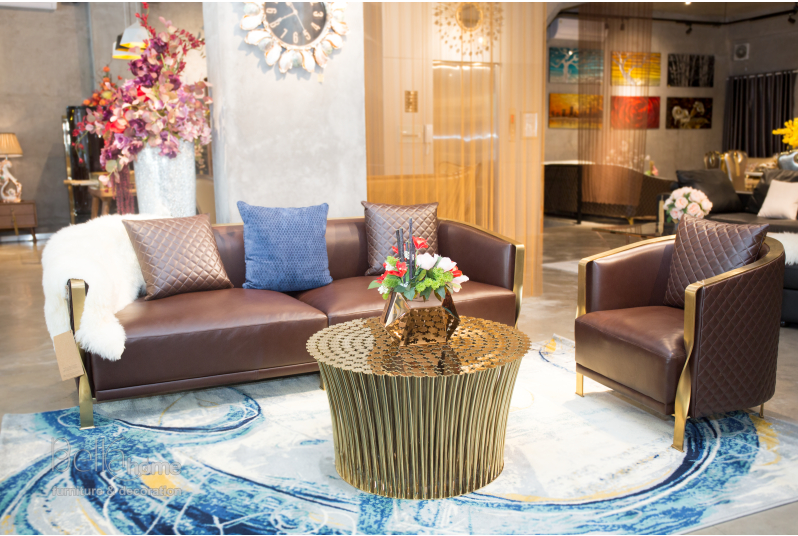 Being an import product from BellaHome, this design of tea table is coated with a titanium gold layer externally, like a luxurious and high-grade coat, while bringing out sophisticated lines, unique style. This table is in the strange-looking structure, as if it is a bunch of flowers pervading the fragrance and showing off the beauty.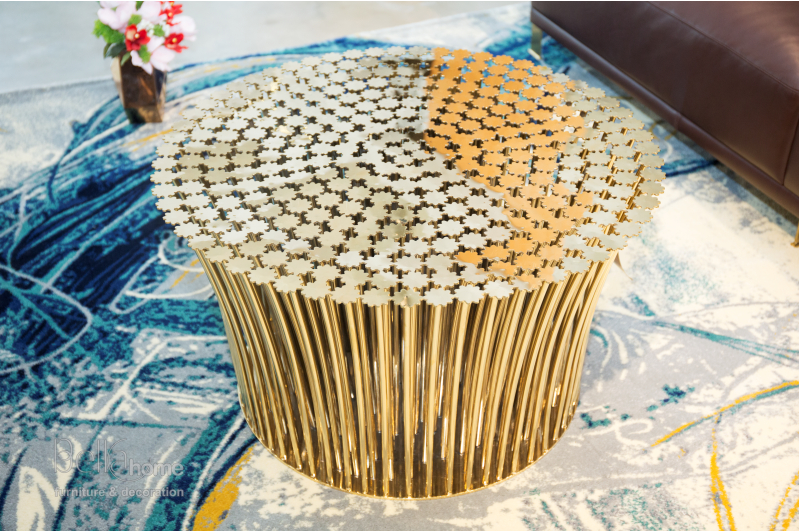 Luxurious coated products, according to the Luxury style, bring the perfect space to the people of strong character. If you want this table sample, please contact BellaHome for consultancy.