Not everyone is lucky to own a large apartment with a wide kitchen room. If your kitchen room is small, you can "expand" maximum usable area by the following simple ways to help the kitchen both wide and modern.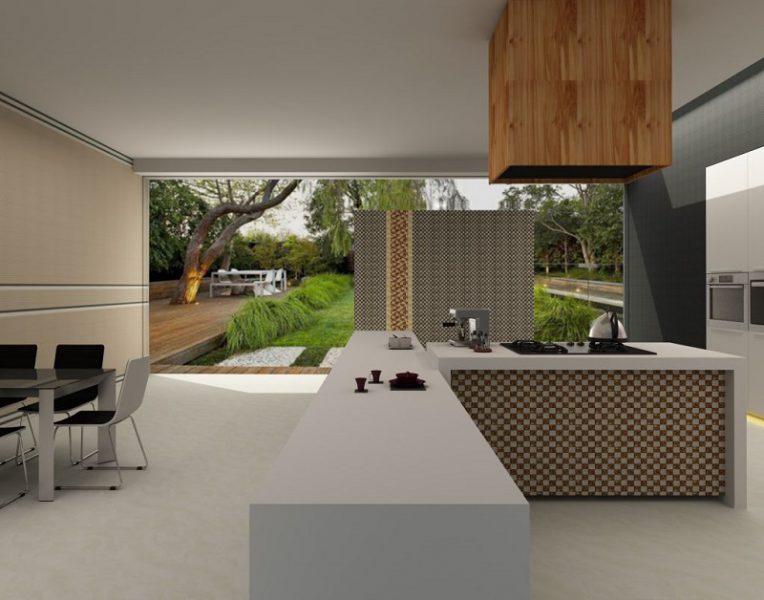 Making tidiness
Tidiness in the kitchen will increase the space here and make you more comfortable as well when coming in the kitchen. To make comfort to the kitchen, you had better avoid spread objects or tools in the kitchen, the kitchen will be come more disordered and untidy if you spread tools though they are small.
The best thing is when using the kitchen, you need have the habit of tidiness and cleanness, after use, kitchen amenities should be put in place or cleaned before storing, although these acts are small, they help your house much cleaner and more tidy.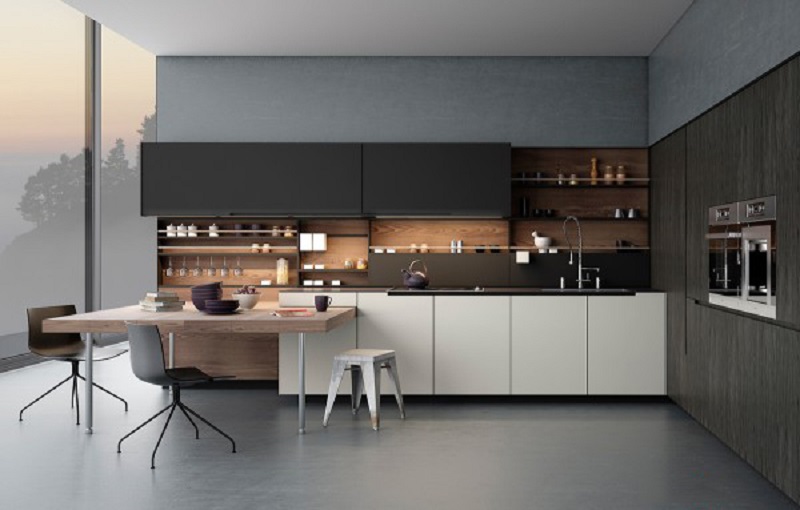 Using hangers
Using hangers helps you take the most of dead spaces such as the ceiling or the wall, where are very suitable with hanging or storing tools in order to expand the kitchen space.
These hangers are intended to hang posts and pans or general-purpose hooks for spoons, ladles, bar clamps for knifes and scissors or proper shelves for spices, all are essential in your kitchen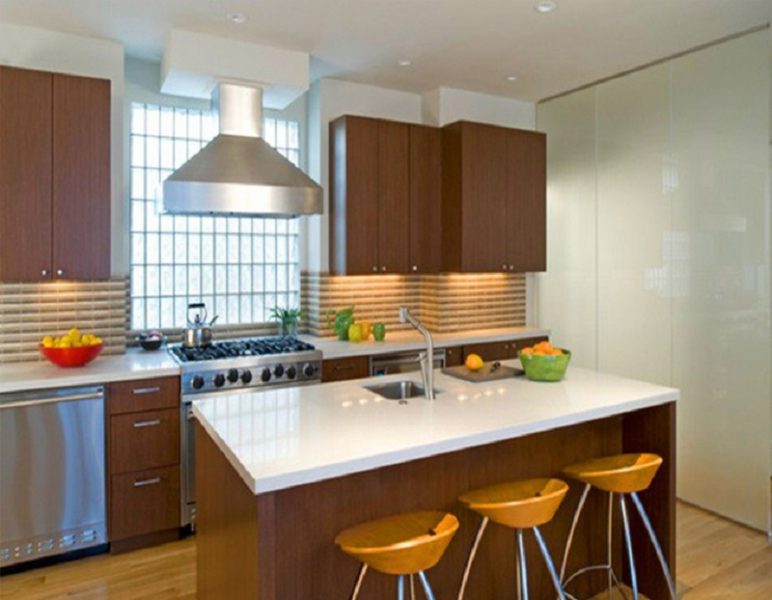 Taking the most of wall space
The wall space in your kitchen is a favorable position which should take full advantage of it as the place to store objects, in particular, for cramped kitchens, the wall space helps you have many positions to hang things as well as kitchen amenities, keep furniture tidy and clean, convenient.
With the wall space, you can take the most of it to install kitchen cabinets, shelves as a place to store dishes, spices or kitchen amenities which is the most convenient and suitable. This solution not only reduces furniture load in the kitchen but also makes it not heavy.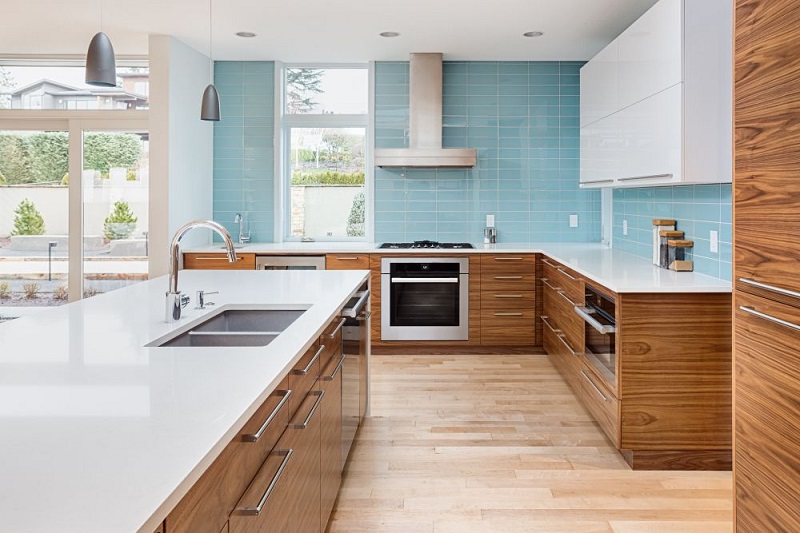 Taking the most of free space
To help the kitchen become wide, airy, you should know how to take the most of all free clearances or spaces as necessary in the kitchen. Dead space positions are usually cabinet top or fridge top, although these spaces are high, they are a perfect storage for some necessary furniture.