Bathroom is a very important space in the house, nowadays, it is not only a restroom for bathing and grooming, it is also upgraded to a place to relieve all stress and daily struggles. Therefore, bathroom lighting is also considered one of the important factors in interior architecture. With these bathroom light models below, you will definitely have a satisfactory space.
Bathroom is the first space when you wake up and the last one you use at night. Vatiny in the bathroom plays an important role in everyone's living habits, and the light is equally important, the light must be enough to be able to put on makeup and correct facial flaws.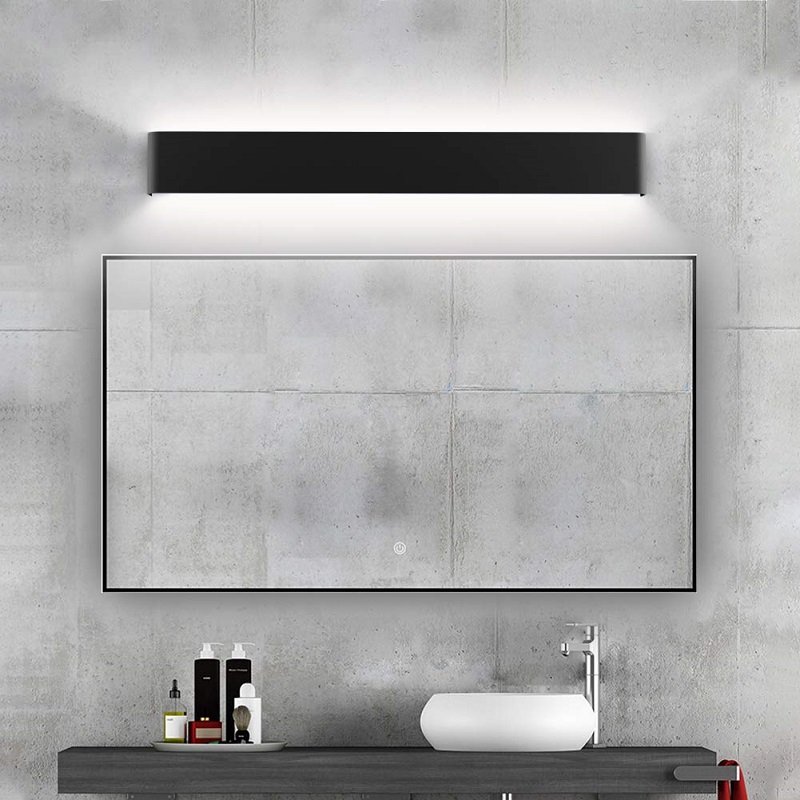 Perfect light models for industrial, modern, minimalistic-style bathroom designs, this Vatiny light impresses with its clean lines, matte smooth black finish. This is a wall light model designed in a modern style with the main highlight of the compact design in lines, not taking up too much installation area.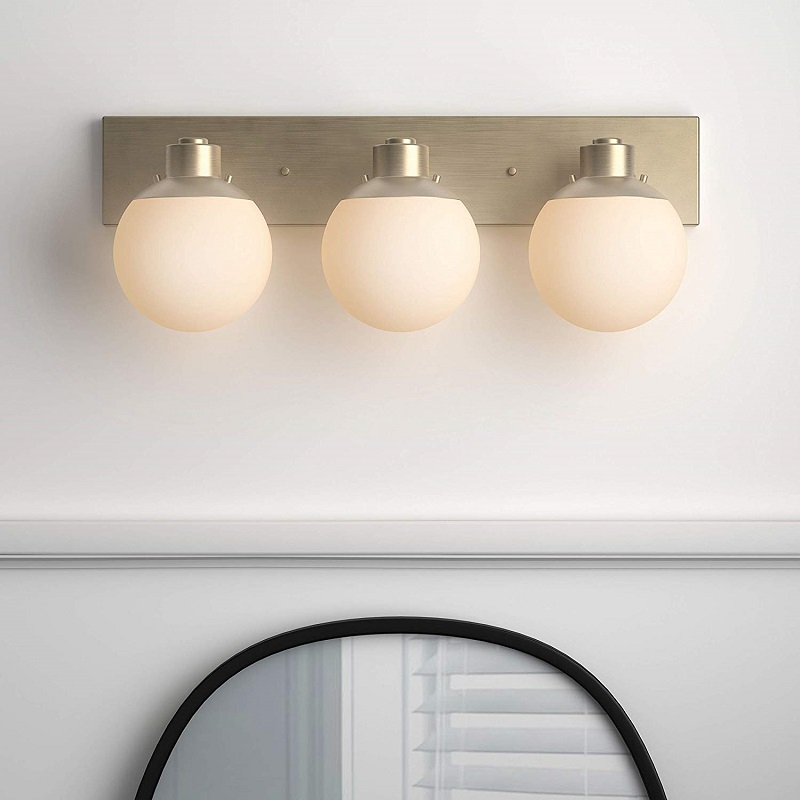 For a modern look with an attraction and sophistication, these modern bathroom lights offer the perfect combination of art and applicability. The light fixing frame is selected with copper plated material to create a luxurious look.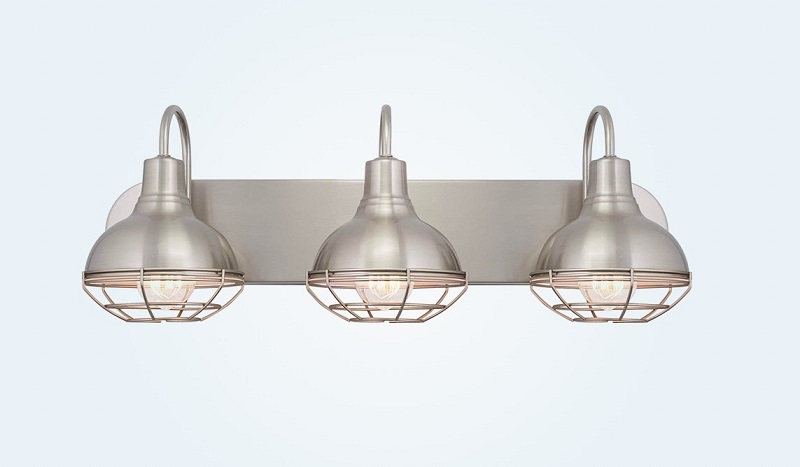 This light model is perfectly suited to the industrial style, using a metal frame that gives a rough, impressive feel to the space. The homeowner's personality will be clearly shown through this space. In particular, not only for bathrooms, but also for industrial-style restaurants and coffee shops, it is clear that this unique industrial bathroom design is indispensable.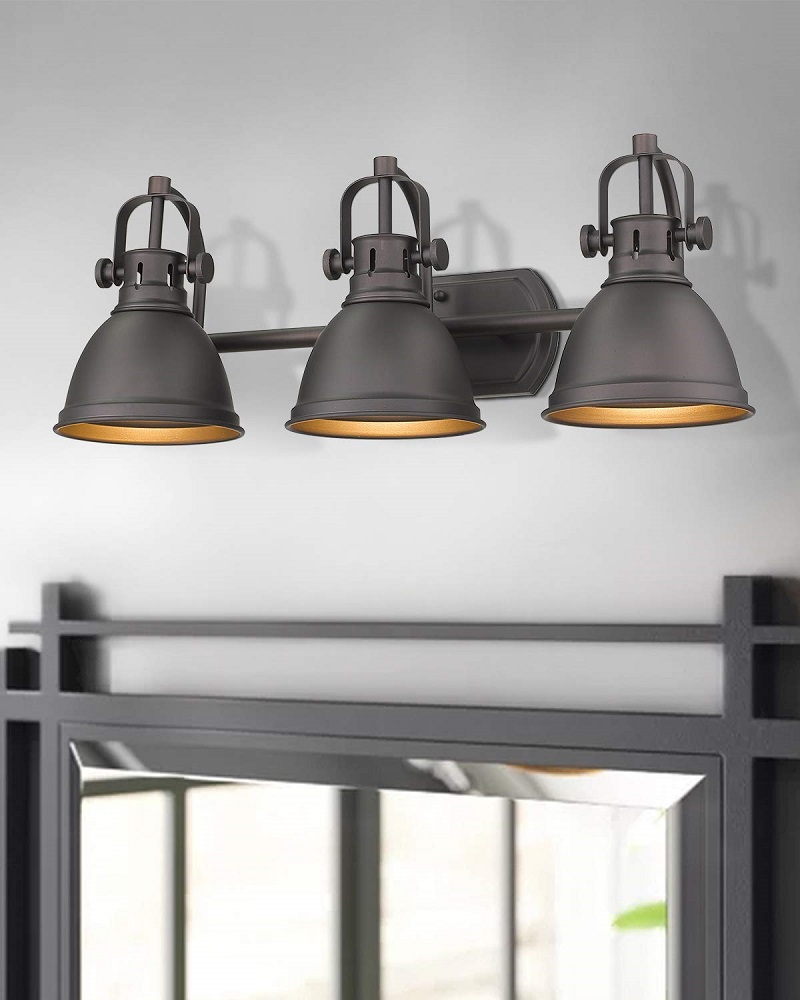 Vatiny light style for industrial bathroom is elegant; the light is solid metal with oiled copper finish. Using this background template will create a fresh, elegant and modern look.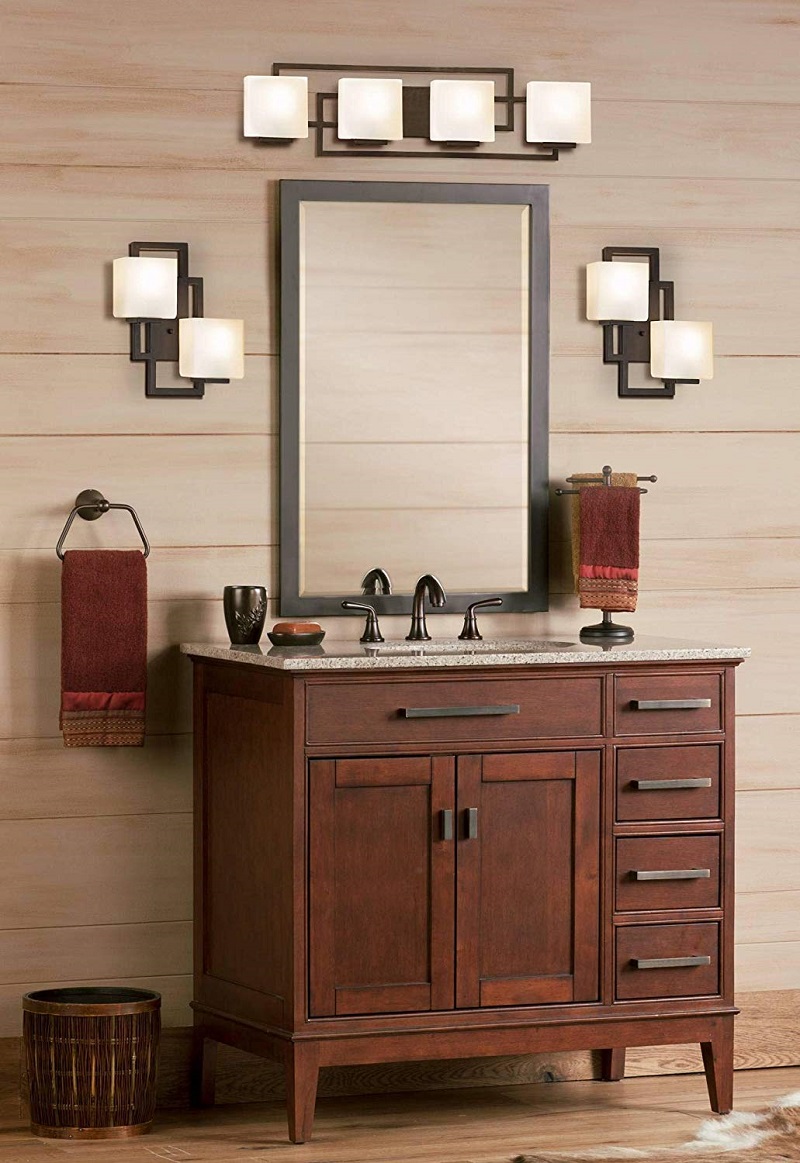 The geometric light when combining many shapes does not feel cluttered, but also brings a beautiful, sophisticated and creative living space. The light is mainly made of powder coated iron frame and designed in shapes that look both strange and familiar. The blocks are combined in European style, making this eye-catching unique light model curiosity and excitement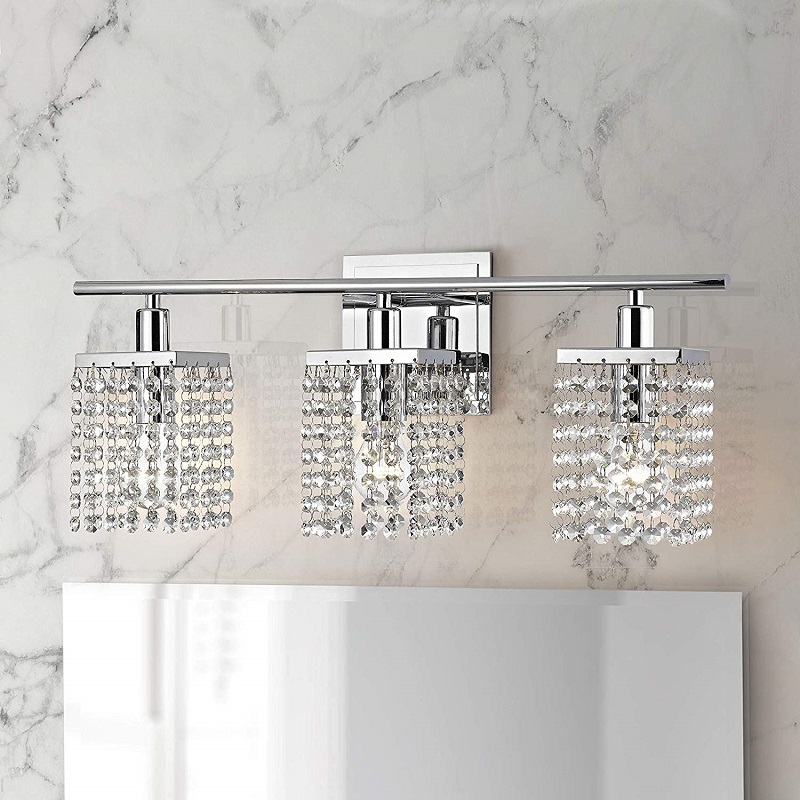 If luxurious space is required, this crystal light will satisfy the best. They are not blinding but extremely sparkling in the light of electricity.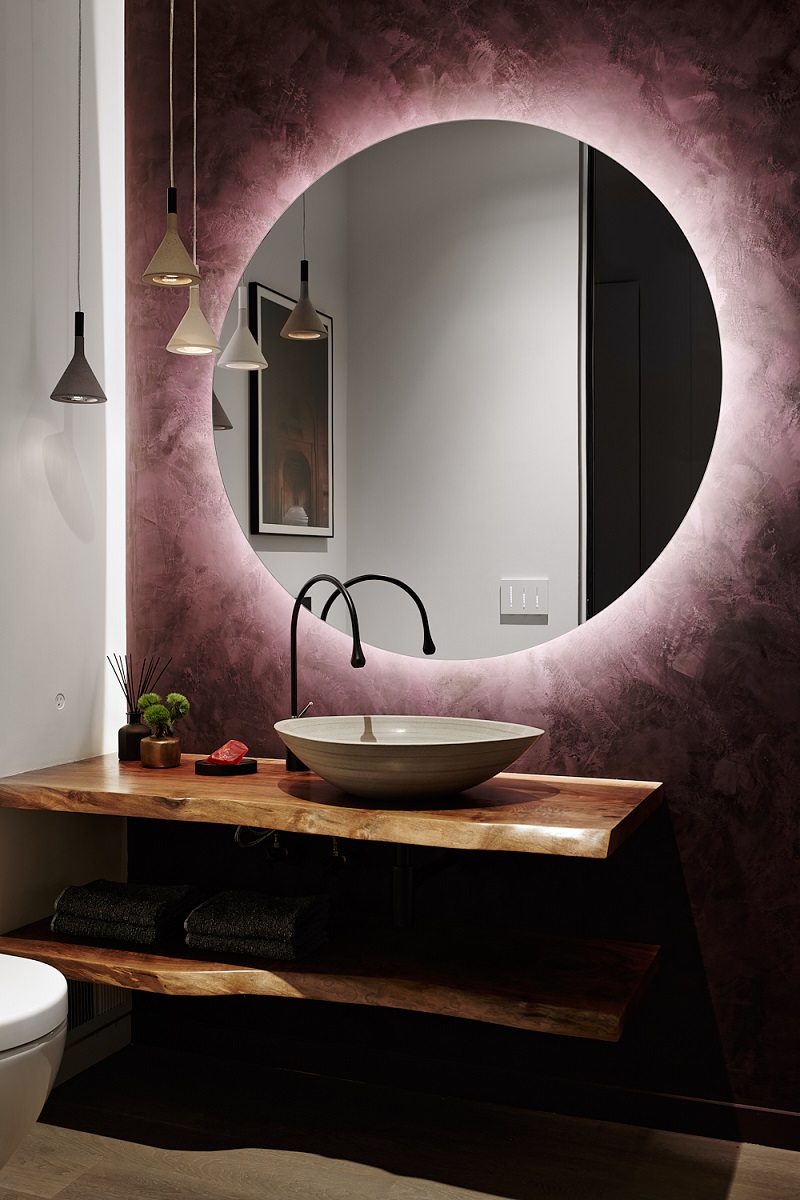 If you love the uniqueness, this light model should not be removed from your list of choices, the material through the hands of skilled artisans has created a frame like diamonds, creating a highlight for space.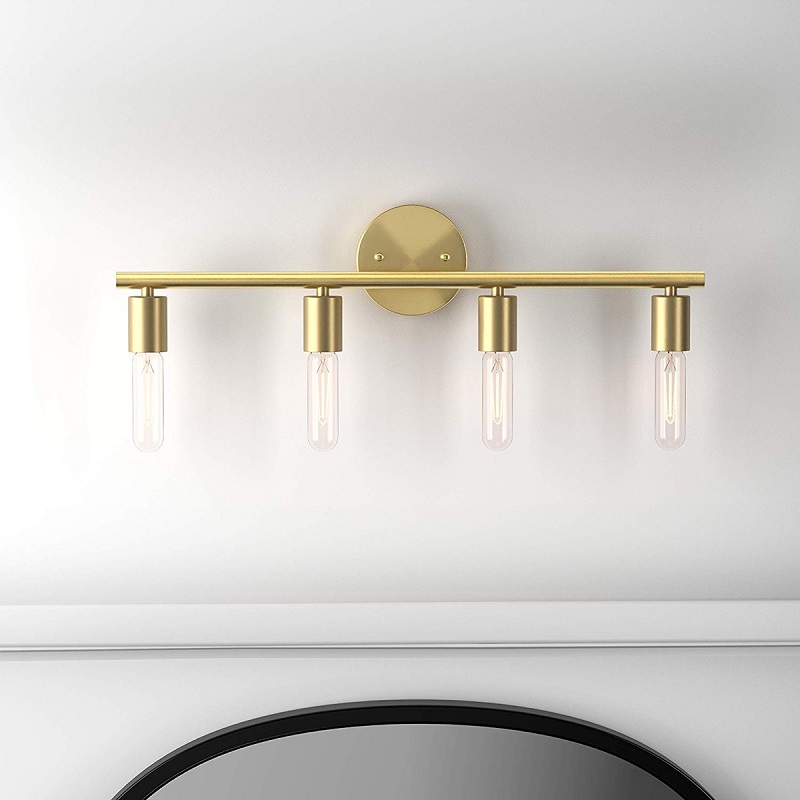 If you are an adorer of the Luxury style, the following light model is suitable for not only the bathroom but also the living room, dining room, office room, coffee shop, restaurant, etc. Although the design is simple with bronze material but the light still brings a delicate space with a bit of luxury to accentuate the owner's aesthetics.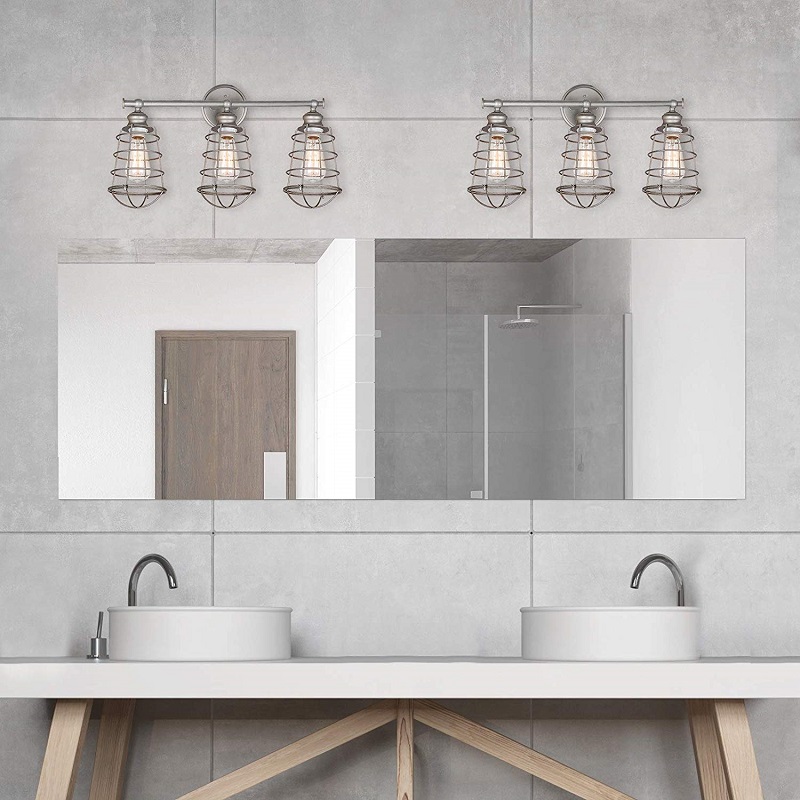 European industrial-style light creates a fresh space, a highlight for the space, the outstanding point of this model is the frame, in addition to its stable lighting function, this light also has a decorative function, which is suitable for industrial style rooms.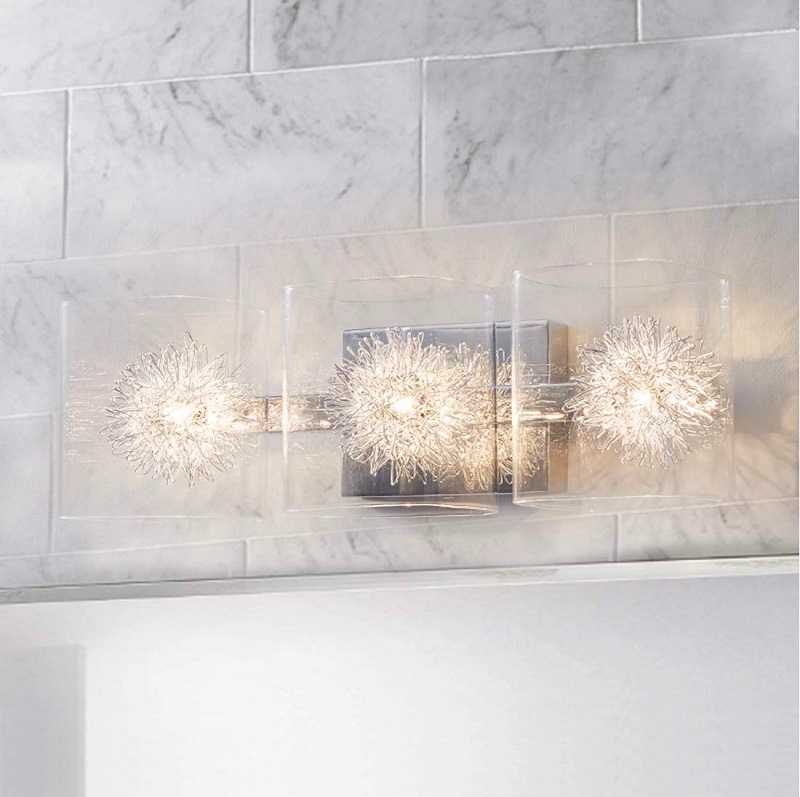 A dandelion shaped light is a great idea to bring out the space and create an eye-catching touch to this bathroom design.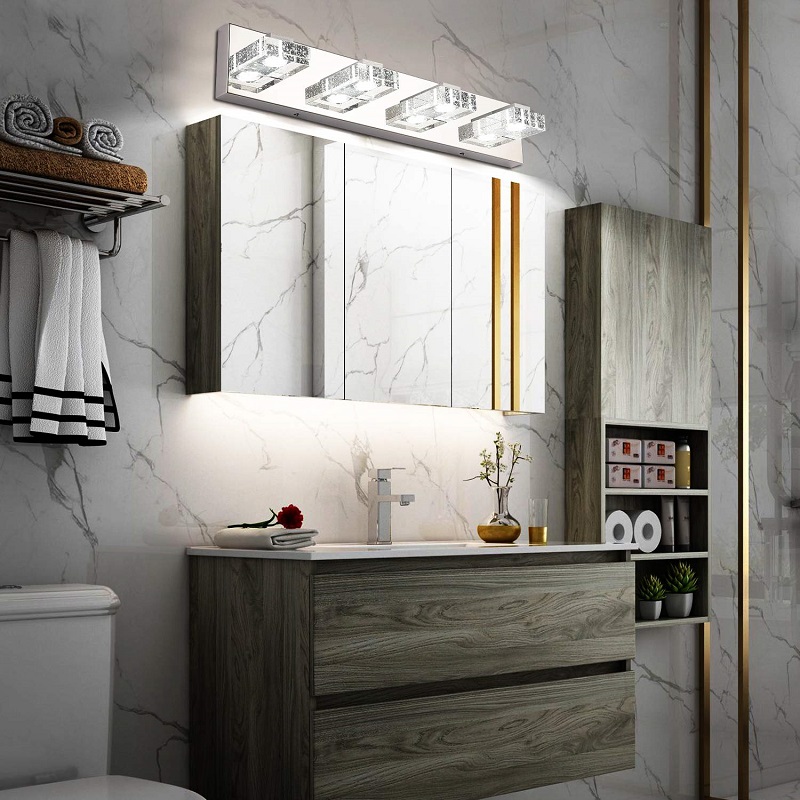 The visionary bathroom light is designed with modern stainless steel, when the light base is polished with chrome and bead-glass diffusion for a sparkling, delicate, attractive space with the light even when the light is off.
The bathroom is considered to be an extremely important place because after a tiring working day, the homeowner needs a comfortable space for rest and stress relief. Therefore, you should find yourself a great space with a light model for Vatiny of the bathroom to show your personality and aesthetic style.