The apartment in the 120m2 area is considered as being quite ideal to architects in furniture design ideas. In the wide space, it is completely easy for you to acquire a living space full of amenities in modern and luxurious style. Please make reference to furniture design ideas for the 120m2 apartment which are extremely impressive below for interesting design ideas to your house.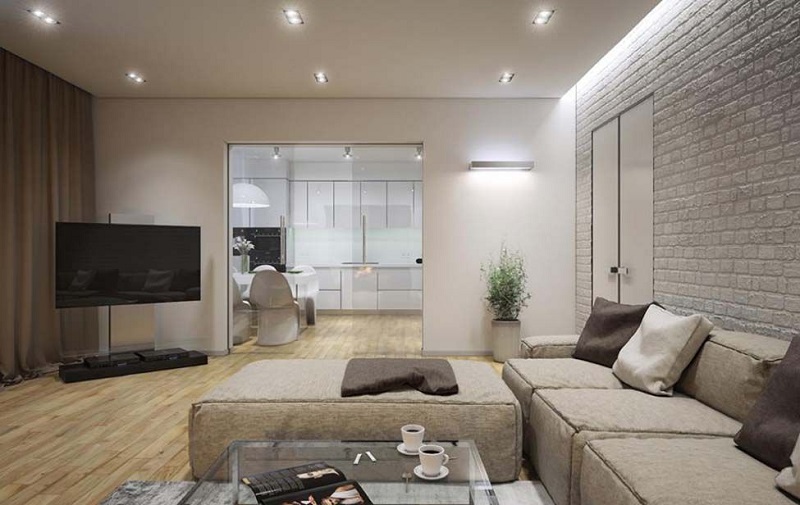 In dining room and living room, white is used as the key color, creating synthonization when combined with natural wood floor in light yellow color. Main wall uses white wallpaper with rustic brick pattern to create the outline, avoiding boringness. The living room sofa has simple and wide design like a small bed helping family members relax while enjoying favorite TV programs. Tea table sample is quite unique in a sophisticated design including 04 foots and a unique glass surface making a transparent block, bringing the luxury to the space.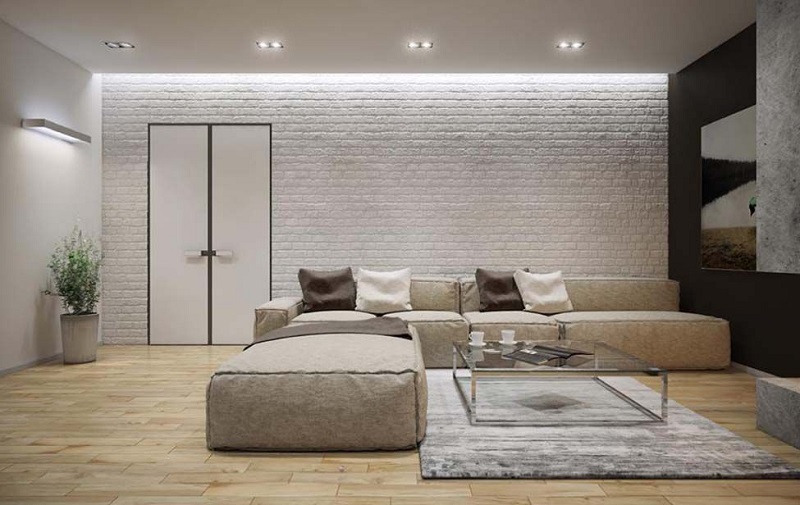 The entire living room space shows the luxury, the rank. Simple but very sophisticated.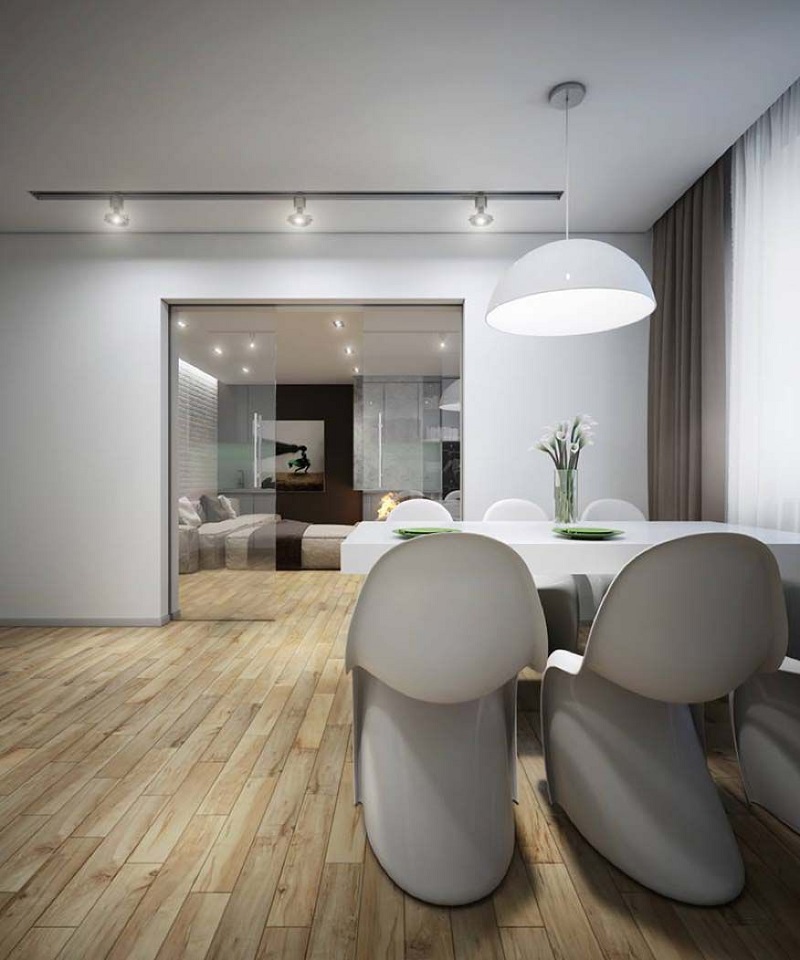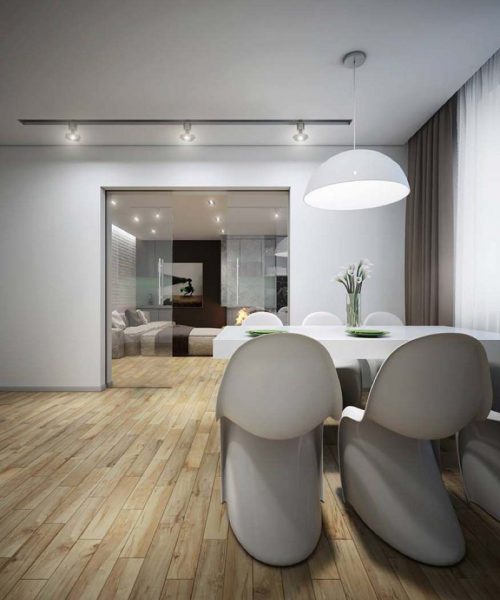 Dining room and living room are adjoined each other, separated by a large glass partition, creating the cooler, wider space.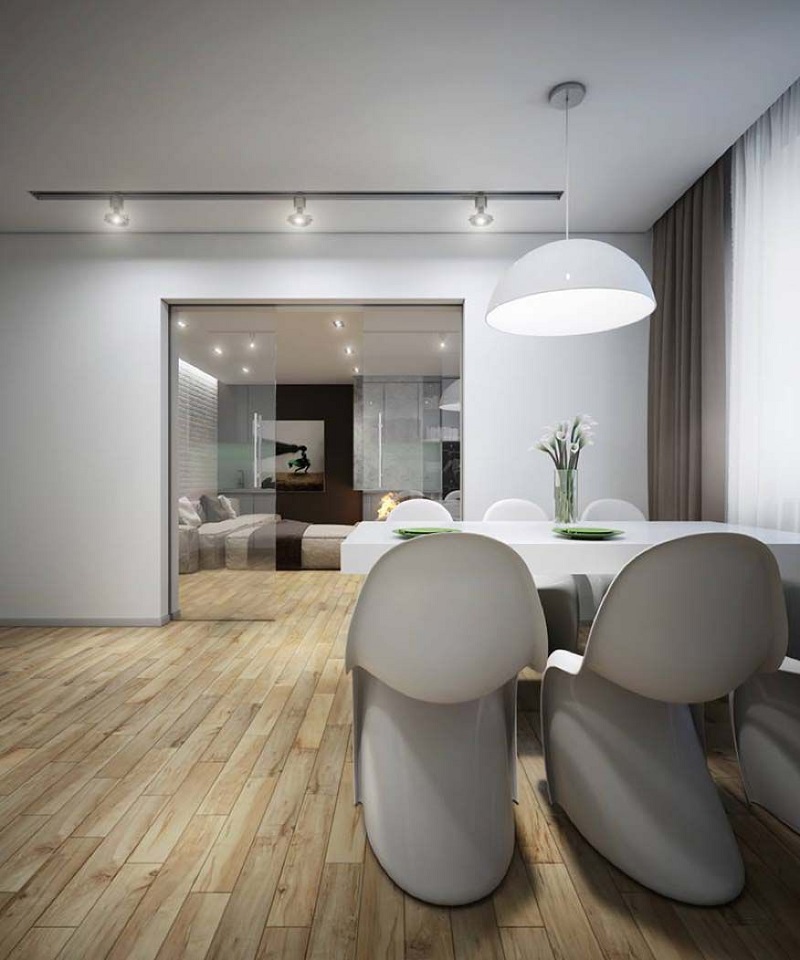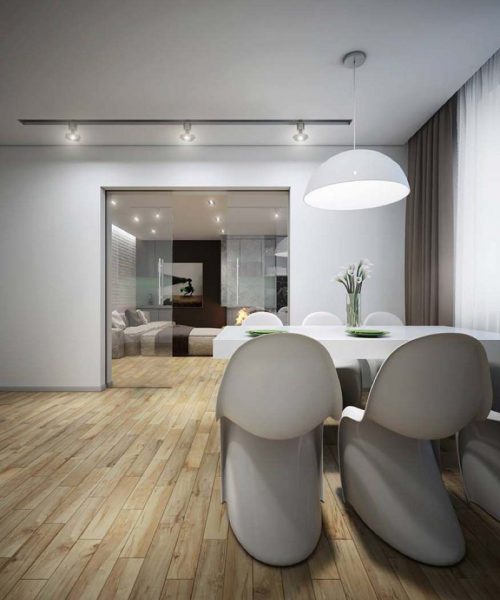 For dining room and cooking zone, white color prevails from kitchen cabinet, table to chairs and light. Dining table has quite unique design when using tempered glass as the pier instead of normal table foots, chairs are also stylized, sophisticated, eye-catching. Kitchen cabinet is made from high-grade Acrylic industrial wood, plain and smooth surface is easy to clean.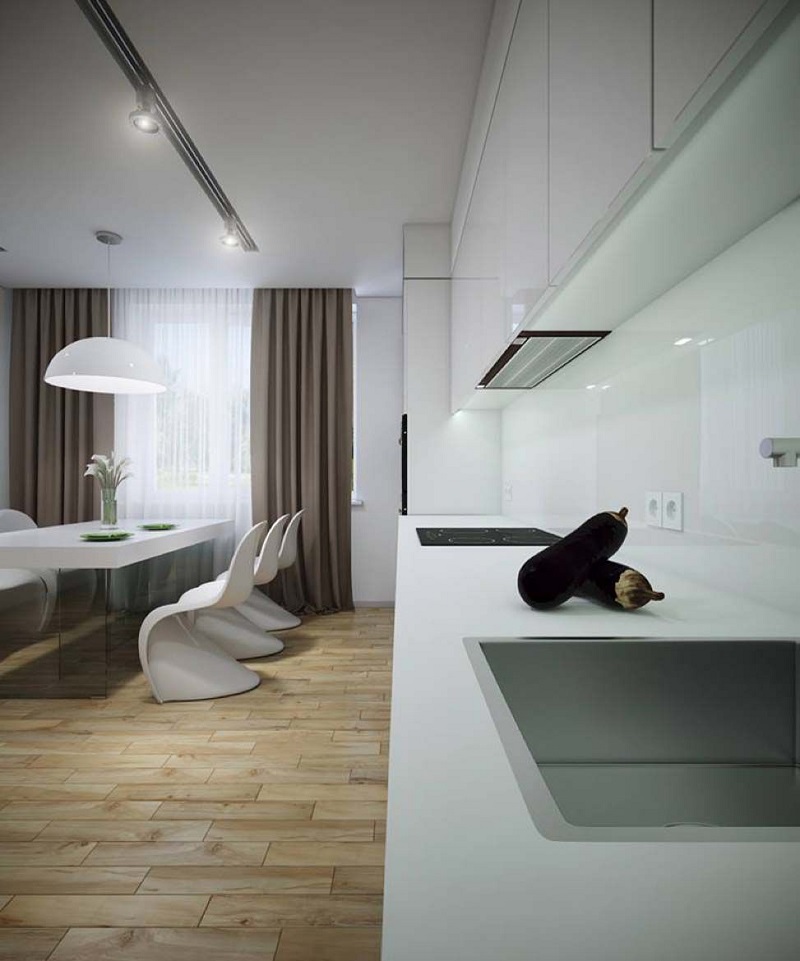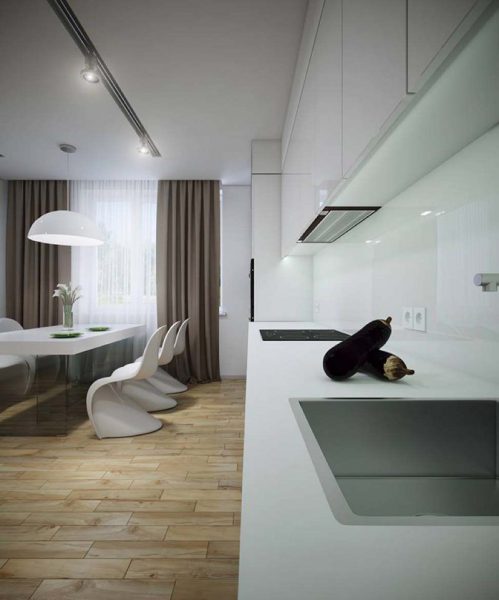 Not like modern living room and dining room, bed room is designed in the classical style. Wood floor is made from natural wood in dark brown color, together with black gypsum ceiling and lighting system, create the relaxed feeling each time coming in the room. Walls are highlighted by strange pattern wallpaper in the same tone of large floor carpet beneath.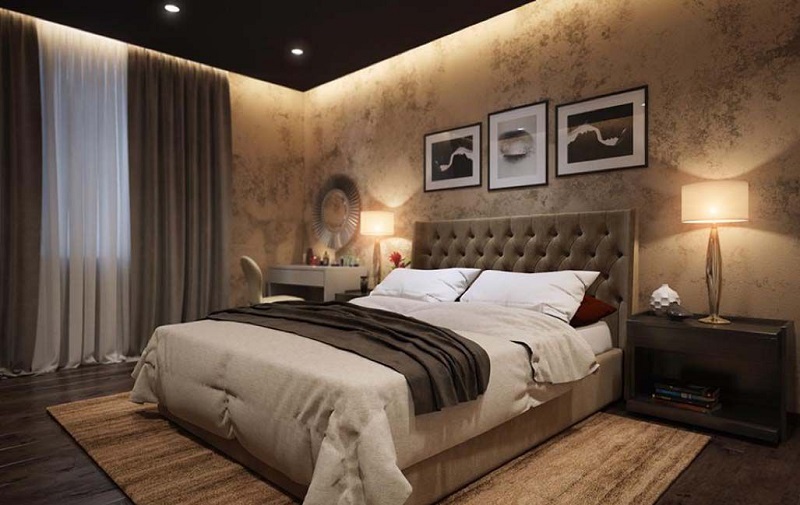 The second bed room is designed in the lighter tone compared to the first one. The large bed sample has quite simple design. For this room, main wall at the bedhead is not pasted with wallpaper but coated with block dark brown wood. The wardrobe is recessed, closed, having glossy surface like a mirror.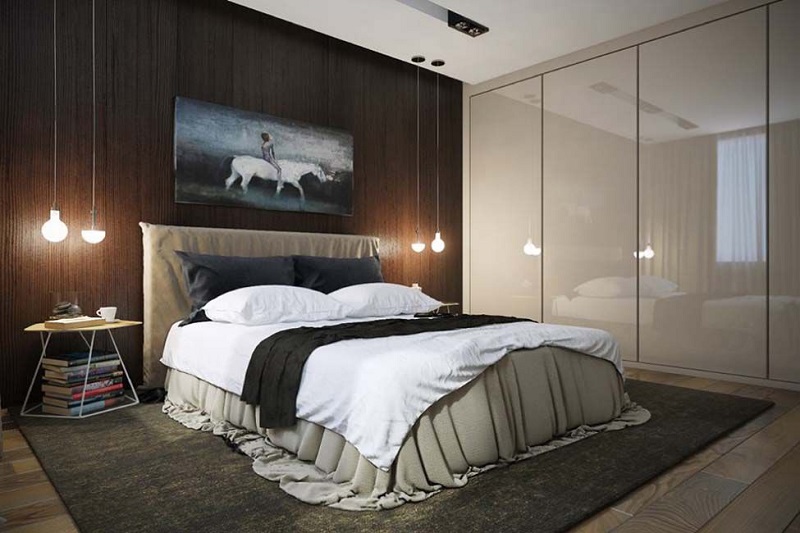 The third bed room is in the modern style that is brighter than two said bed rooms. The highlight of the space is light yellow bed in quite thick bed wall where can place a night lamp or take the most as compartment for books, newspapers, DVD, etc. Dark brown wood floor highlights the bed as well as white wall.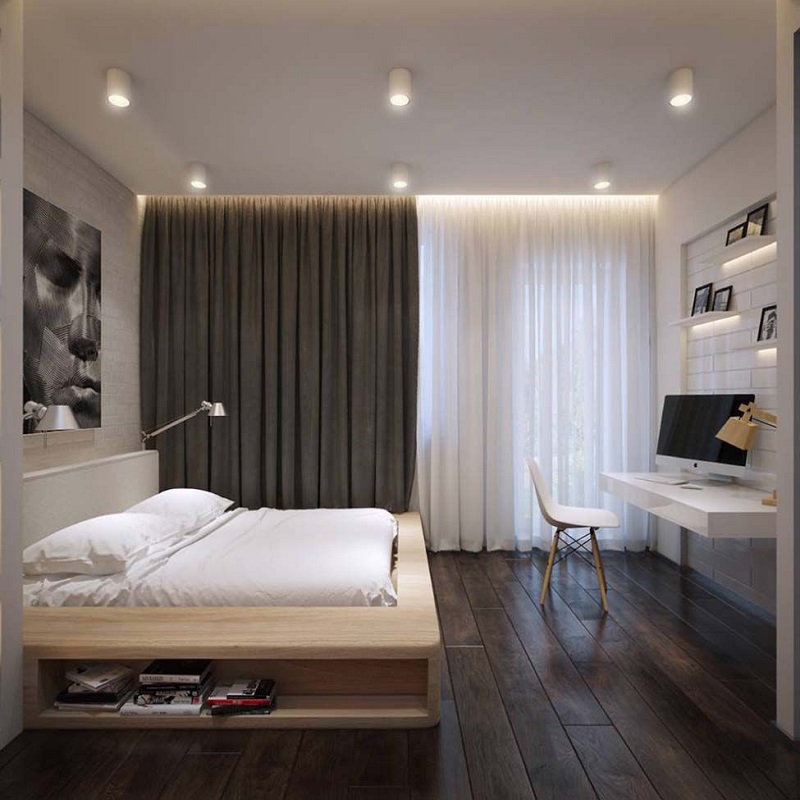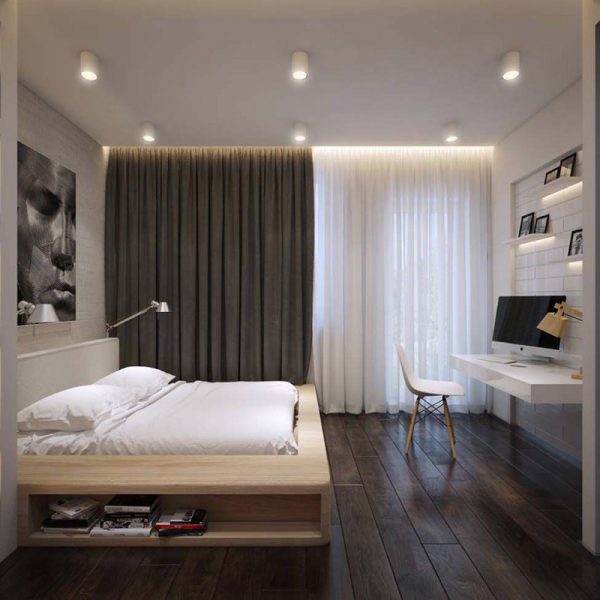 The lighting system in the room is sophisticatedly arranged, lighting to all corners. Like work table, learning table í placed close to the balcony, only rolling the curtain up, the house master can take the most of natural light available from outside.