This style is a combination between neoclassical furniture and creation of decorative art. Brining an excellent furniture style for romantic and gentle couples. In this article, there are excellent suggestions for families who are intended to design the furniture to their apartment, with only 70m2 in area, through the architect's arrangement and lay-out, the house looks tidy, full of amenities and it is important that it is really luxurious and stylized.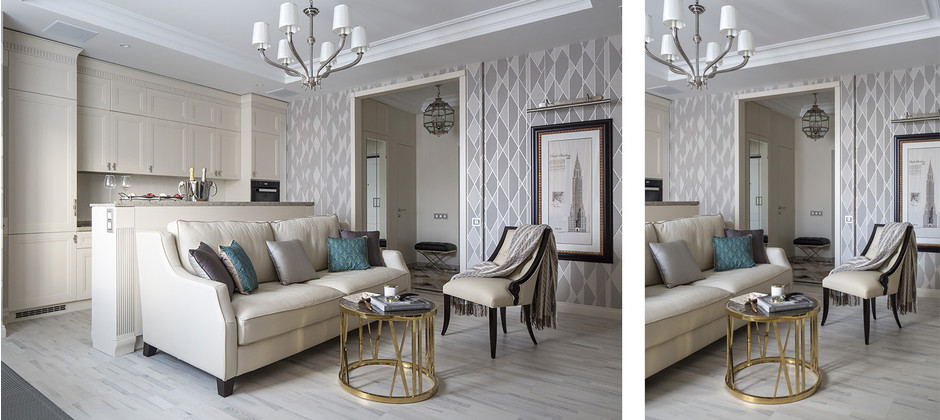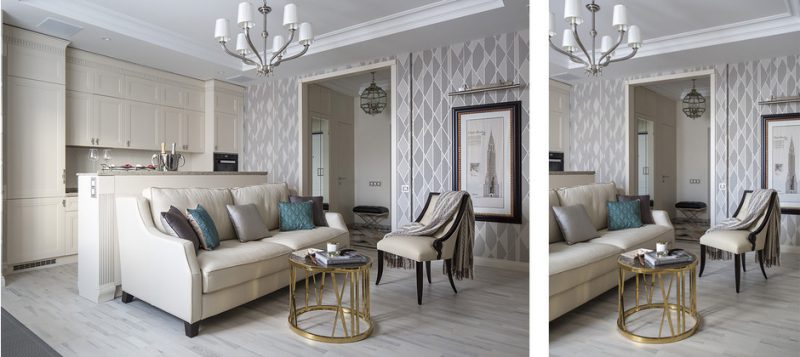 Behind sofa back is the kitchen with cabinet and kitchen island where serve meals or small parties in the family. With such arrangement to the space, the area of living room looks cooler in the space of wide circulation. The 30m2 area for living room and kitchen in apartments is cramped, thus it is important for the house master to make a proper and convenient arrangement.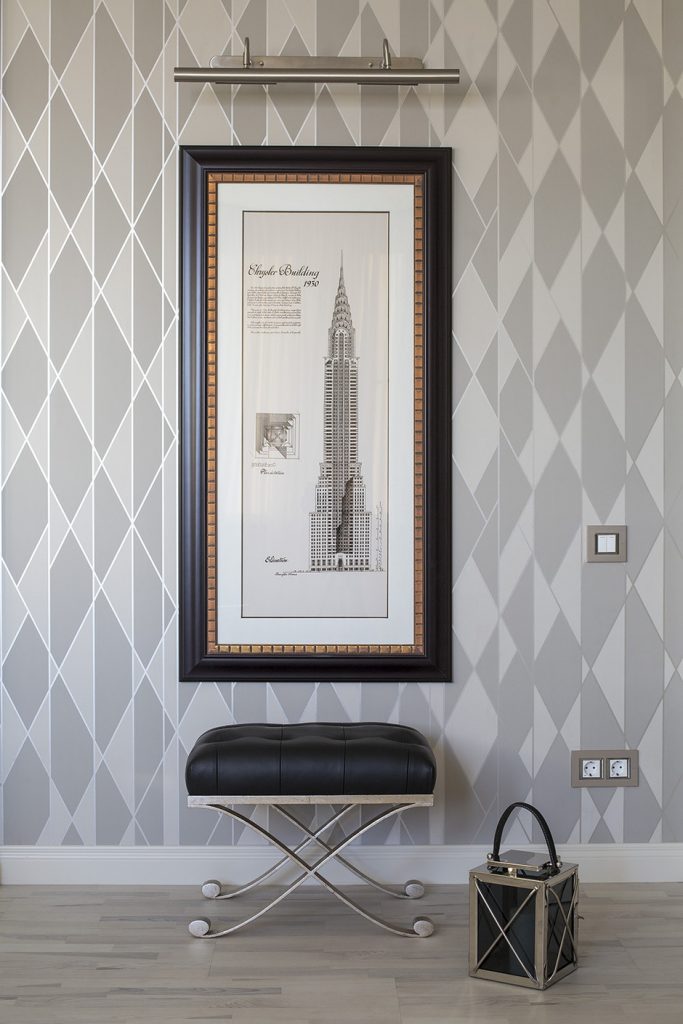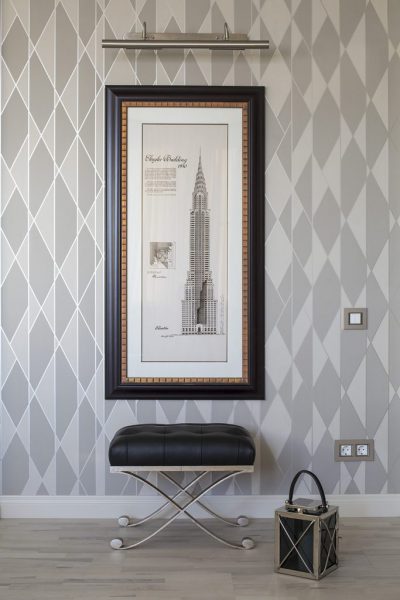 A small panel wall in living room is placed with a picture of high-rise building by Chrysler Corporation, built in 1930 by the architect William Van Alen. It helps the house master always feel comfortable and remind the tour in the US.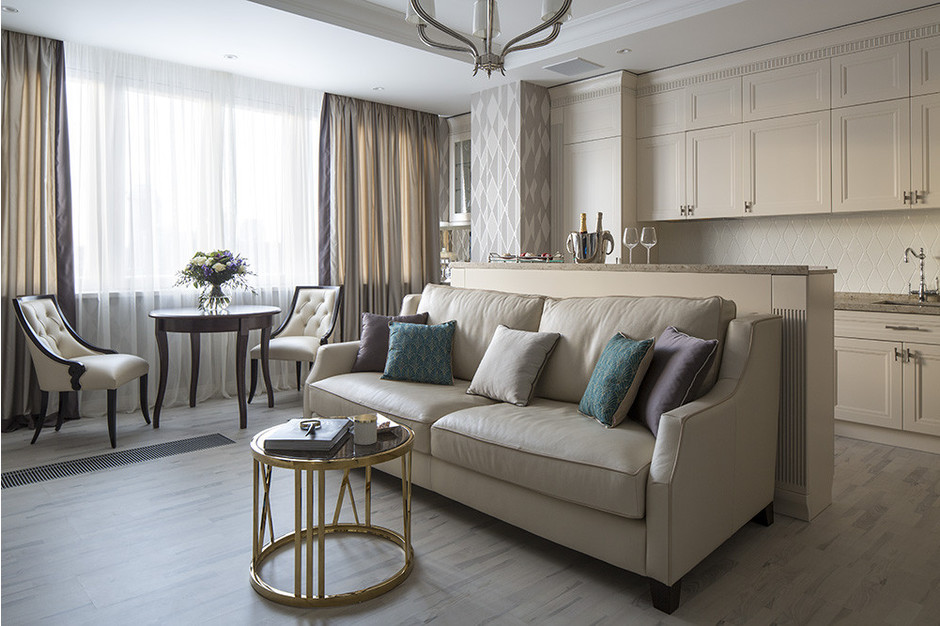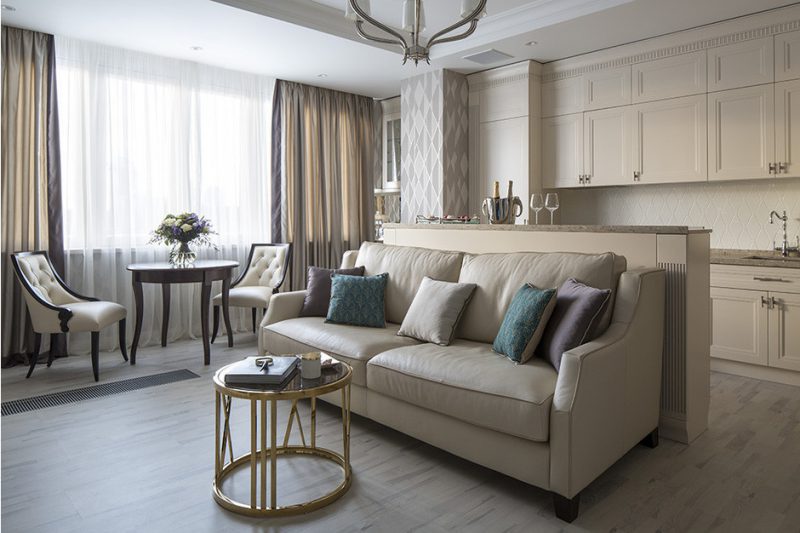 Cửa sổ lớn giúp ánh sáng tự nhiên tràn vào phòng, không khí dễ dàng chiếu sáng và lưu thông tới các phòng khác. Ánh sáng cùng không khí tự nhiên sẽ giúp các thành viên trong ngôi nhà luôn cảm thấy thoải mái và khỏe khoắn hơn. Một bộ ghế sofa bạn có thể sử dụng để nghỉ ngơi, đọc sách, bàn tròn có khung kim loại mạ là xu hướng nội thất hiện nay.
Phía đối diện bộ sofa trong phòng khách là tủ tivi và dàn âm thanh cùng các đồ trang trí, đây là một bộ tủ âm tường được thiết kế dựa lưng vào phòng ngủ, với thiết kế này giúp tiết kiệm không gian và tạo ra nhiều không gian để đồ trang trí và các vật dụng cần thiết trong gia đình.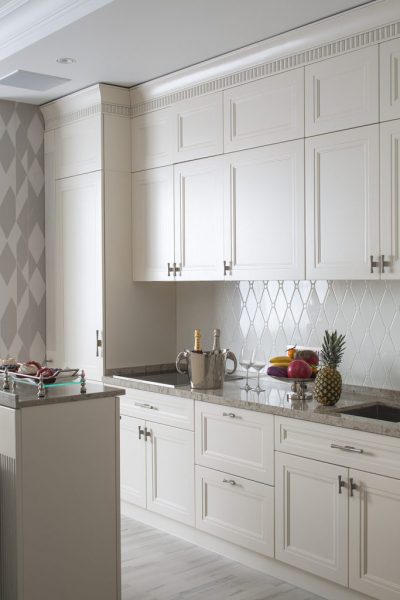 Vật liệu cho căn bếp sử dụng gỗ tự nhiên, không gian được thiết kế vừa phải để người phụ nữ có thể dễ dàng di chuyển và thao tác trong căn bếp này. Đây cũng là một mẫu phòng bếp điển hình với bàn bếp và bàn đảo giúp công việc làm bếp được dễ dàng hơn.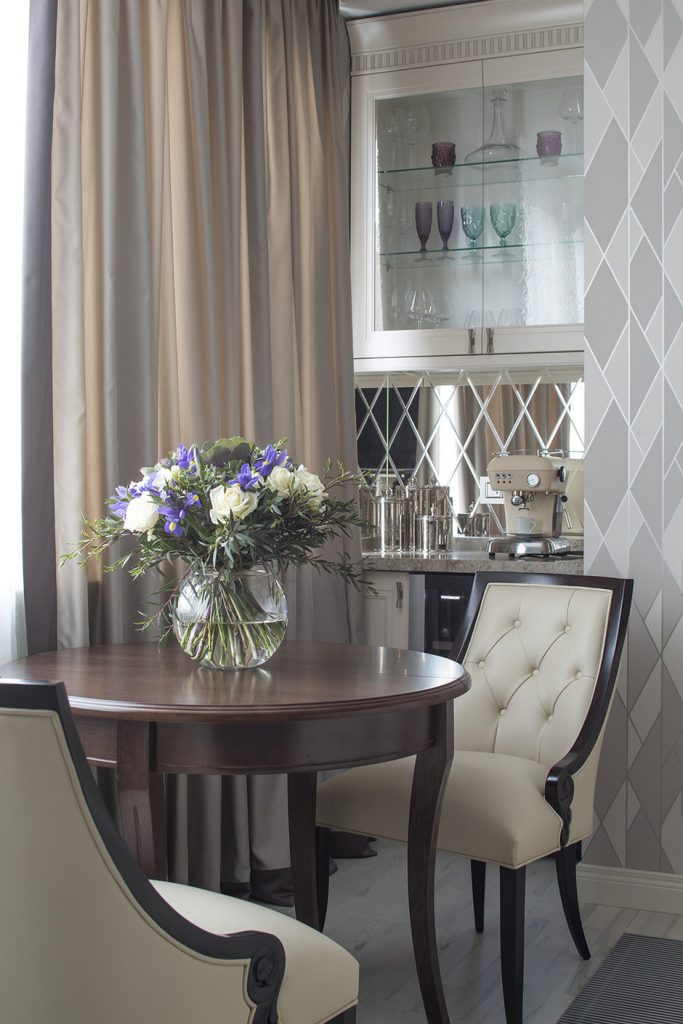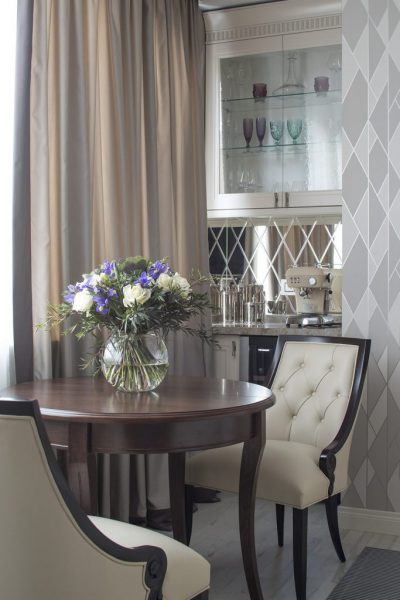 Những chi tiết nhẹ nhàng của bộ bàn ghế, nhưng toát lên vẻ lịch lãm, sang trọng.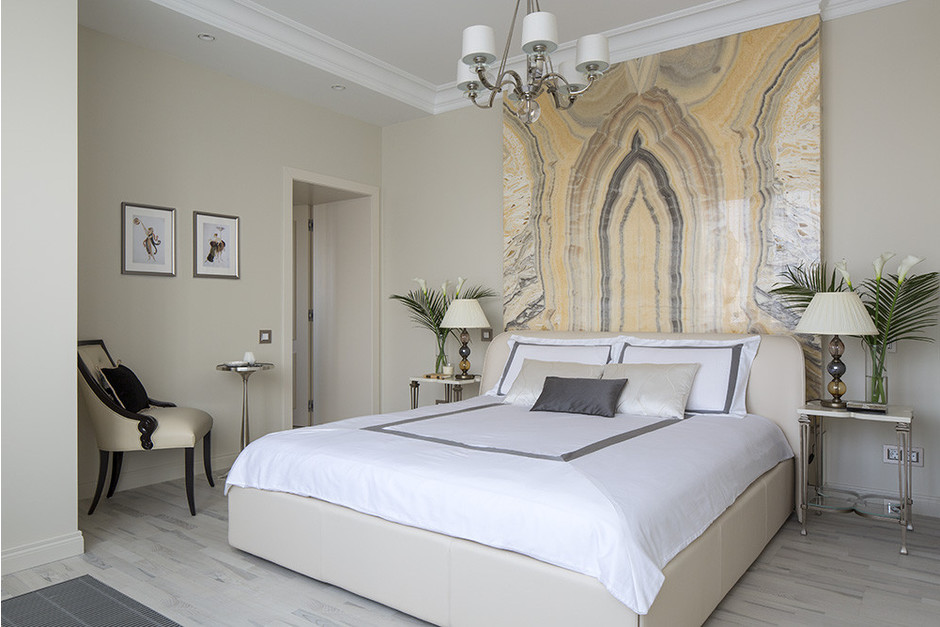 Phòng ngủ được thiết kế với màu sắc nhẹ nhàng ấm áp, trên đầu giường là một phiến mã não, toàn bộ bảng màu được sử dụng trong nội thất được lắp ráp theo những hoa văn lạ mắt bằng đá tự nhiên.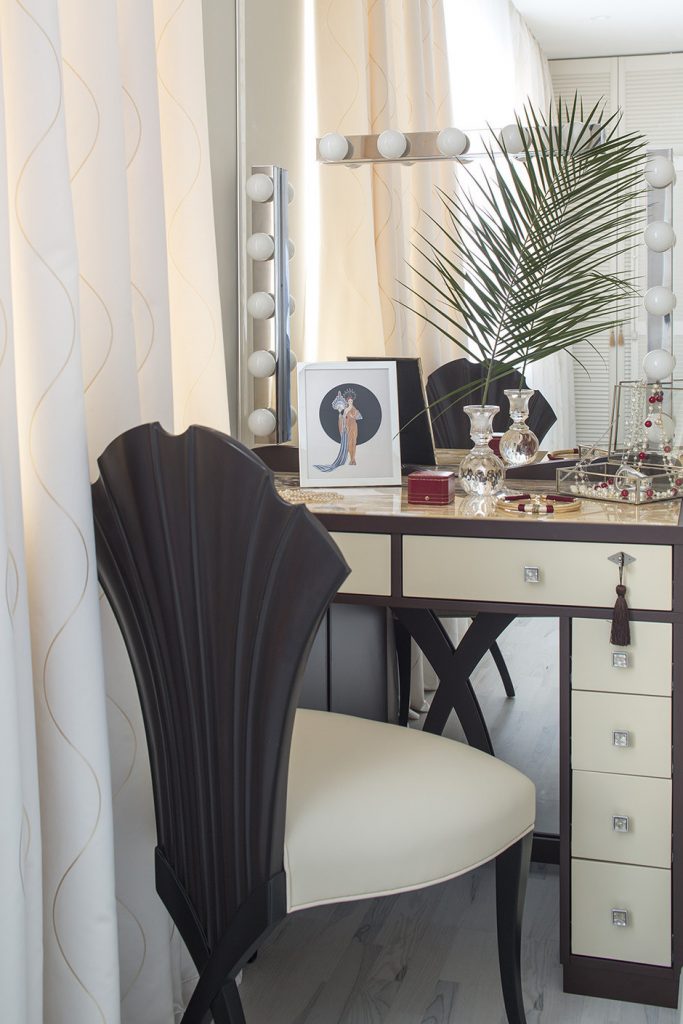 Bàn trang điểm của khách hàng được thiết kế theo tinh thần phòng thay đồ của các ngôi sao điện ảnh vĩ đại, duy trì bầu không khí tích cực cho các chị em sử dụng nó.
Dưới đây là mẫu thiết kế căn hộ chung cư có diện tích 70m2 với phong cách thiết kế châu Âu theo hơi hướng tân cổ điển để bạn tham khảo. Hãy áp dụng vào căn hộ của bạn để có được không gian như ý nhé.