If you have ever visited the office space at 112/9 Pho Quang, you surely wonder whether this is "GOOGLE OFFICE" in Vietnam in a relaxed and interesting working environment complex.
Excellent Co-working space
Do you find a green working space close to the nature?  A Dong office is surely an ideal option – a work place has water sound, garden and sweet music. You can start an excellent working day by enjoying a cup of coffee in the terrace to contemplate the city view or clear away stress and tiring by reading books to nurse your soul recovering the energy and bringing creative inspirations to the work.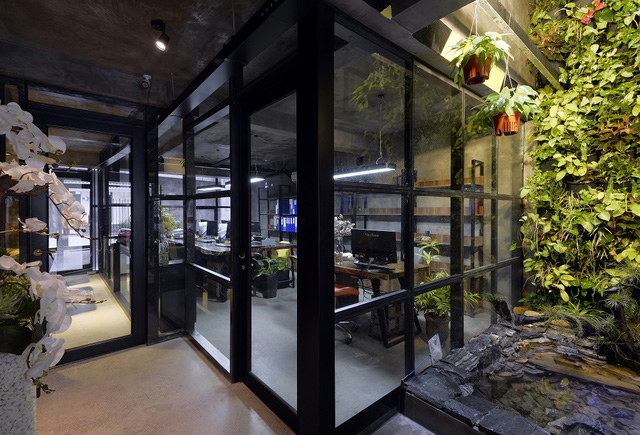 "You spend over 1/3 time per day in the work place, thus this place spends the most time. Understanding this, the office is designed to become "the second home" which is very interesting and peaceful". Architect Ho Nguyen Viet Khai – A Dong Design manager told about his intention in the design.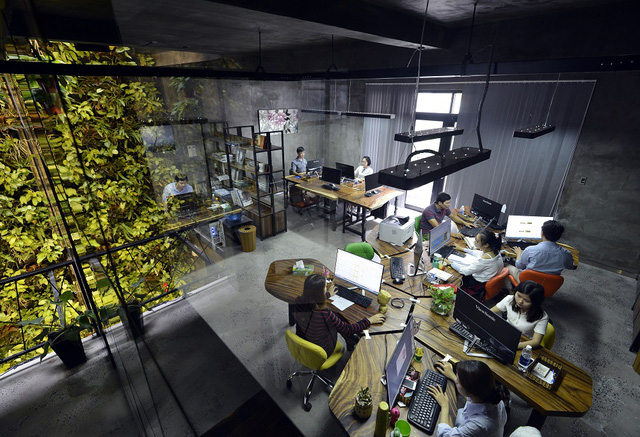 "Google office in Vietnam" has green architecture, encouraging employees  to regularly enjoy the fresh, green atmosphere. This excellent space is open, flexible, breaking the discipline of a traditional office.
Which aways "treats employees with kindness and consideration"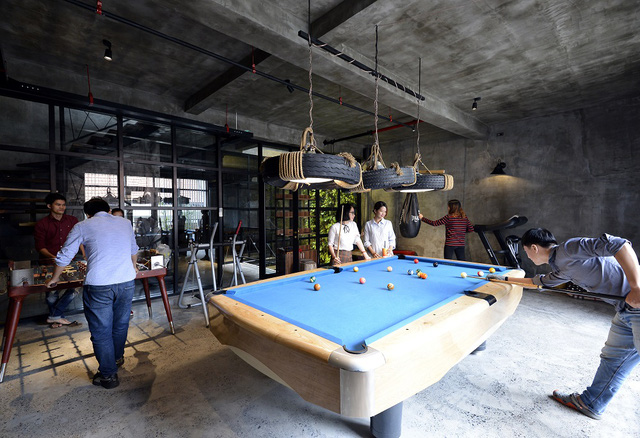 If you are too stressed in the work, you can visit the recreation zone. Here, equipped with relaxed forms you can think such as billiard, table soccer, boxing, swing, dart, etc. Alternatively, you can choose going jogging for exercise, etc., and all are free of charge.
This excellent work office is built based on criteria of possible relaxation, thus, you can choose the library for recreation, relaxation – where is quite quiet with a great number of book titles, or test on recliner chair in afternoon nap to recover the energy for working.
Moreover, this office is nursed in each small corner, clearing way all clearance so as to connect co-workers, raise solidarity among everyone.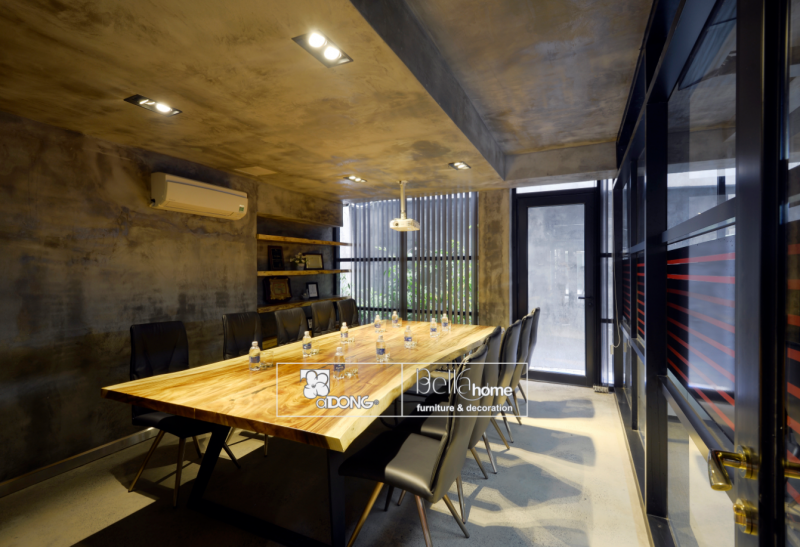 "Our objective is to create an open space which enables customers to access services freely, while facilitating our co-workers in working in the most comfortable, creative environment. Therefore, you can go into details of furniture design, or together others, enjoy cups of coffee, all depending on your choice" Mr. Nguyen Thien Ngon, Director of Bella Home furniture brand (A Dong company) said.
The idea is one of the key factors, which is decisive of majority of success in the work, thus this "Google office" always has a lot of working corners making employees freely creative in their work. Please visit and enjoy this space one at 112/9 Pho Quang Street, Ward 9, Phu Nhuan District, HCMC.