If you are finding a color palette that is never out of date and everlasting, it is not the matter, one of the classical color combinations below will satisfy you.
Shades of blue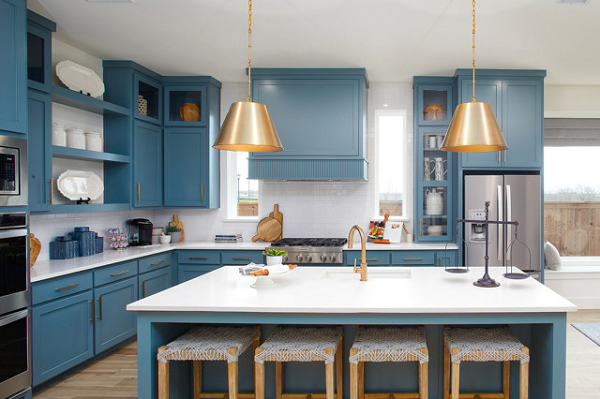 Blue brings the fresh feeling, although a shade becomes out of date when it is put alone, they are beautiful when they are combined together. If you are faithful to neutral color tones and turquoise, you can easily add new colors in the highlights after many years and never feel necessary to renew.  Please feel free to combine green, violet blue or both. The overall effect is still homogeneous and you can change the room space by replacing one or two belongings.
Black and white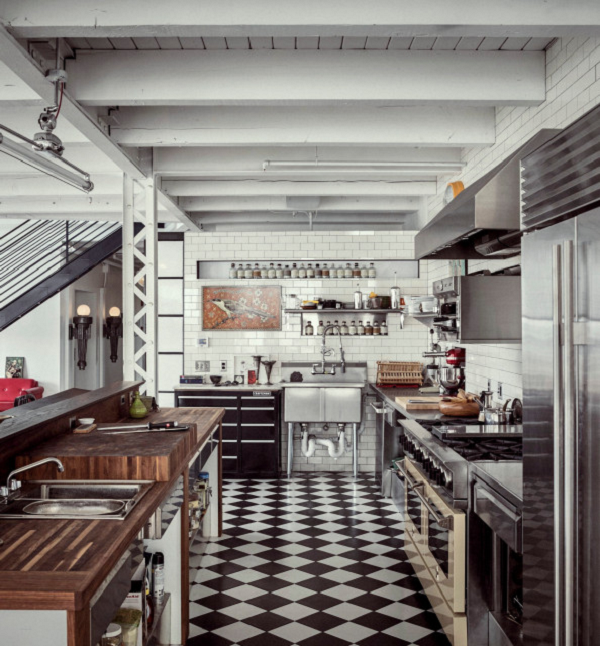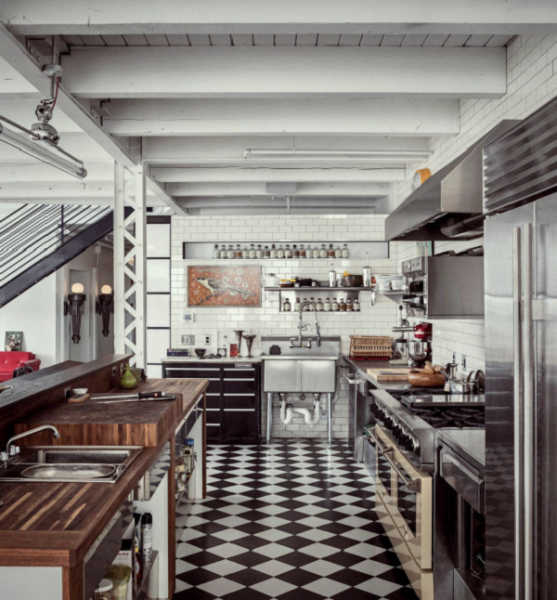 These two shades are used by a great number of people in furniture design, especially when associated with checker floor, which is one of the most symbolic styles, it may be suitable with all spaces, to make the kitchen not too dark, you should use black up to 10-20% only. Or it is unnecessary to use black, please change a bit using charcoal or alternately light grey to blur the dramatic level.
Moreover, you can use black window frames, which is an outstanding detail and an excellent way to add a little black in the kitchen in a style that is artistic but not too private.
Black, white and wood color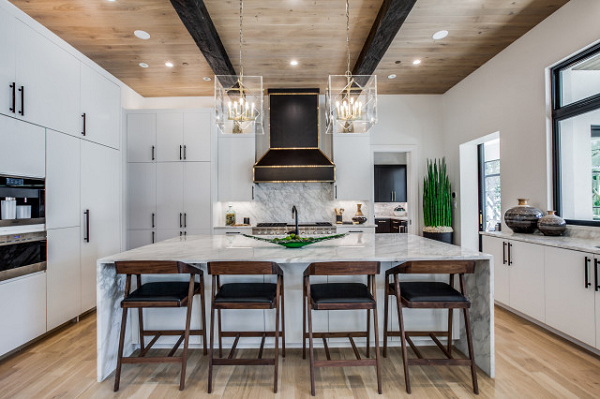 To warm the room in black and white, please tile wood floor as the highlight, bringing the more lively feeling though there is no any real or up-to-date color in fact. In a kitchen in the larger area, you can try to install black cabinet and white kitchen island in order to change it into the centre. For this kitchen, on the contrary, please apply those two colors to create an open, airy space.
Olive
A good way to make colors everlasting is to have inspiration from food, olive green is one of the appreciated, elegant colors now. Please combine with metal or wood to be creative rather than putting it alone as the highlight. Please refer to olive, vegetation, champagne palette in selecting colors to paint object surface, they will be always suitable with the kitchen.
Off white and white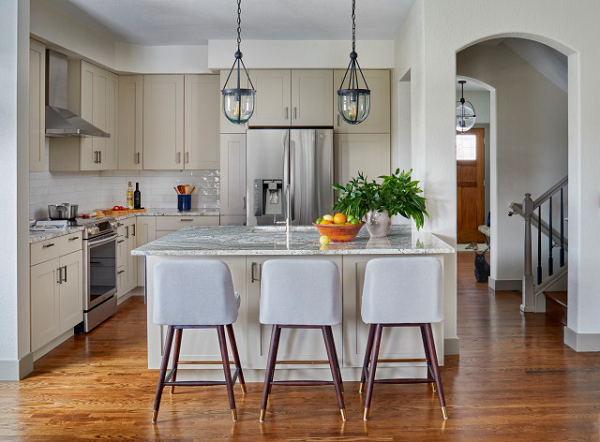 If only white is applied to the kitchen, it is unbearable to you, but if you like peace, quiet over time, please combine with off white to create color palette architects desire. Please highlight spotlessly white to make details become more lively.
Red – White – Blue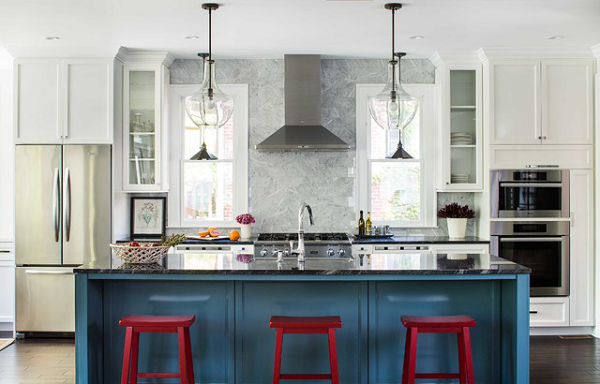 These three colors bring a classic space, create the most ideal colors to the kitchen, white brings the clean, modern feeling. Blue represents the soft beauty full of vitality, red brings the hungry feeling any kitchen space needs. If you do not know how to make this combination, please use navy blue in some position such as kitchen island surface or seat, while using red in small highlights such as curtain and bath towel.
If you intend to improve the kitchen, note the said colors, you will obtain a beautiful space through small highlights, which it is easy to change a new look to the room but not change the entire room each time you change taste.