Being a the leading retailer in Vietnam, Mobile World is a desired work place to everyone, in which it is sure to take account into ideal Mobile World office in the 4.0 age. To put the office into use, Mobile World has put all the faith in and supported A Dong so that A Dong fulfills its responsibility. Thank Mobile World Board of Directors for believing in entrusting A Dong great responsibility of creating a creative work environment, bringing happiness and joy to 1000 employees!
With furniture items such as: Work table, recreation zone, free work zone, reception desk, partitions, shelves, stairs, document cabinet, etc. Together with office decoration. A Dong has applied construction methods at lightening speed to reach the building progress for putting into use.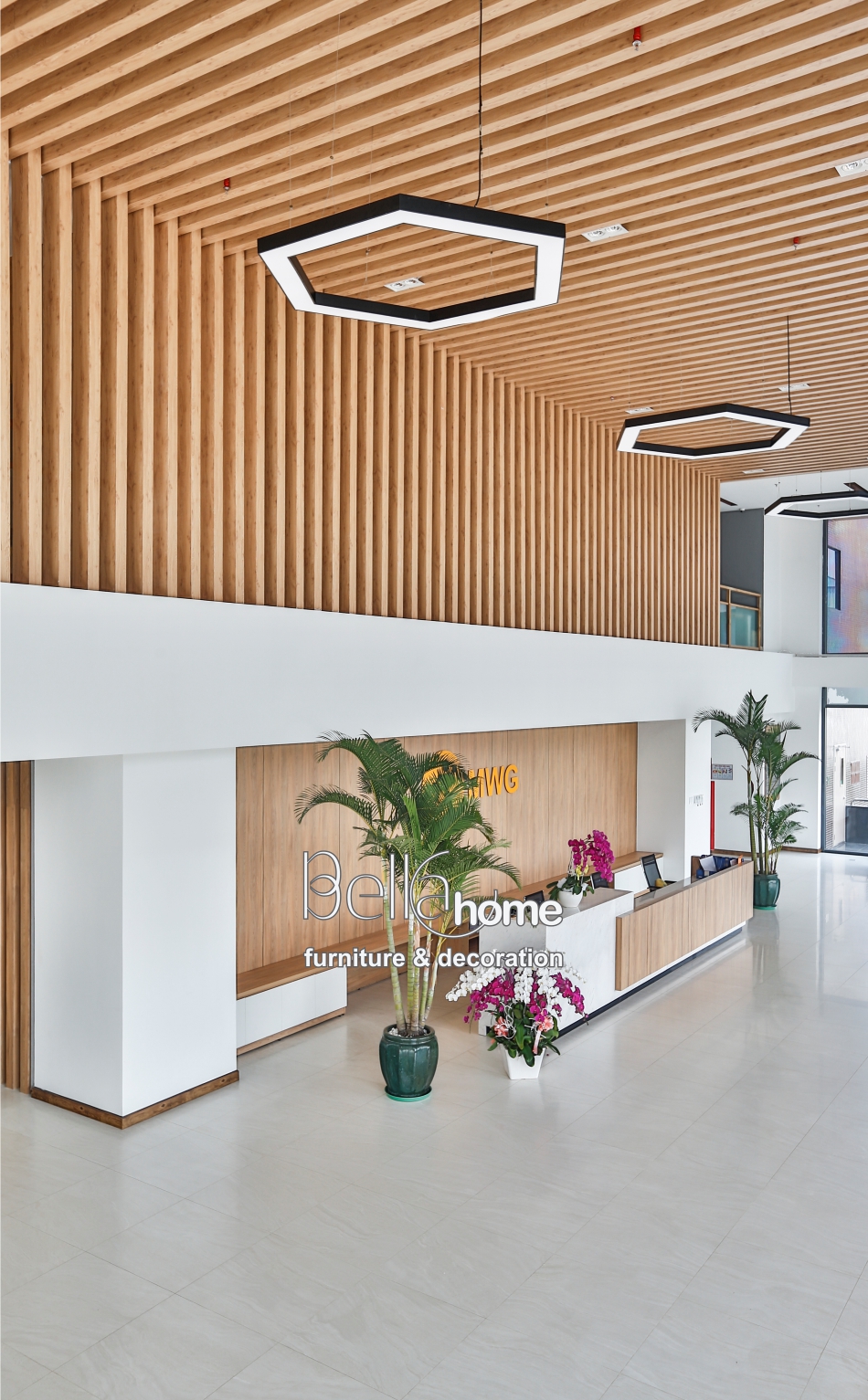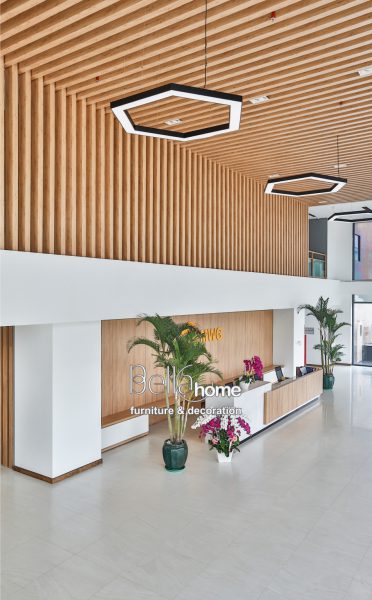 The reception hall is luxurious, eye-catching when using wood materials in furniture decoration, bringing the close-knit, warm feeling when coming in here.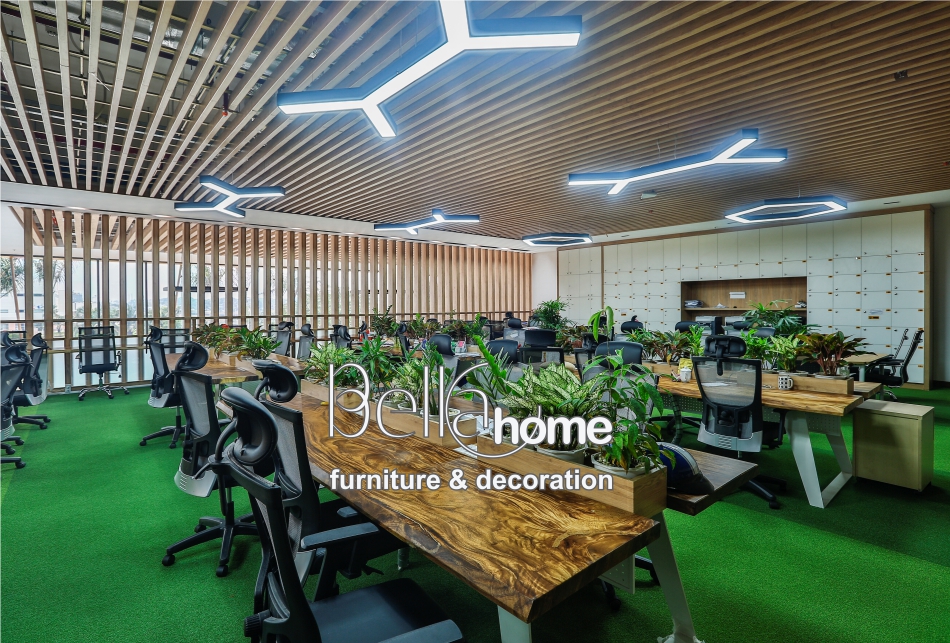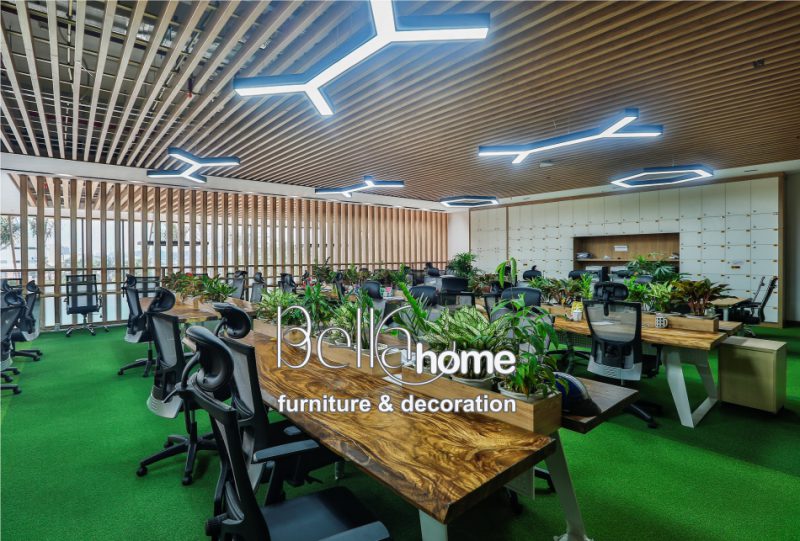 The work space is open, modern with no partition. Beside main zone, many spaces are arranged into creative working spaces, where employees can work and recreate.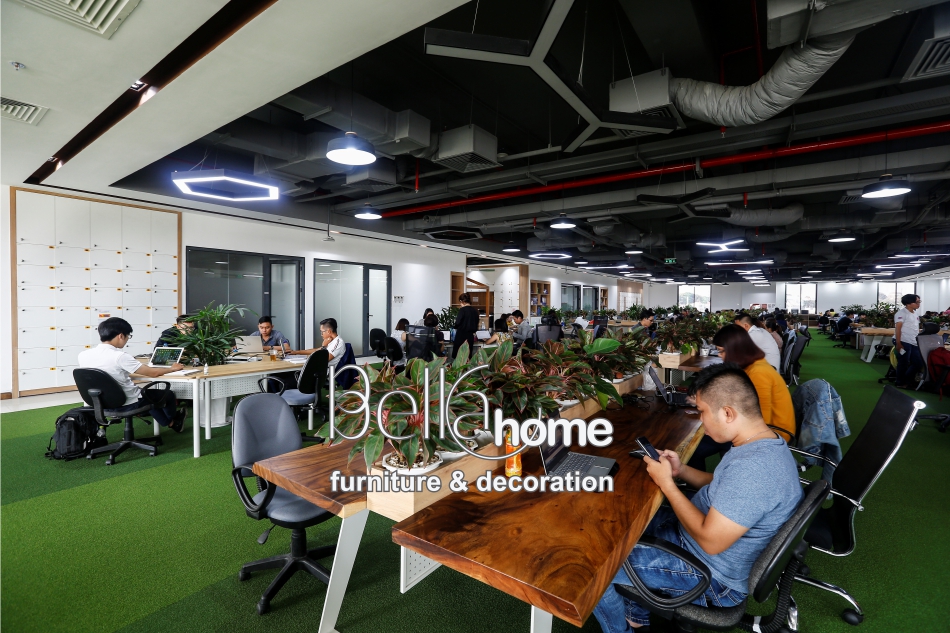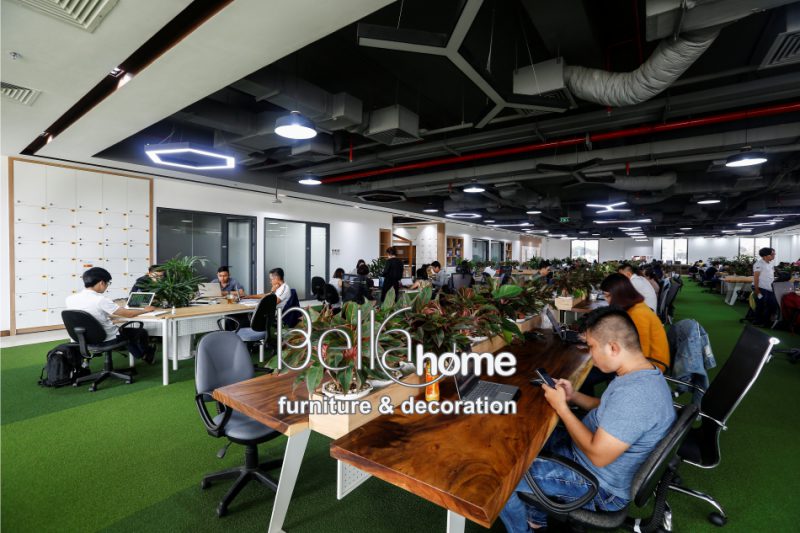 The difference in Mobile World work place is open, cool space close to the nature when trees are placed on all working tables.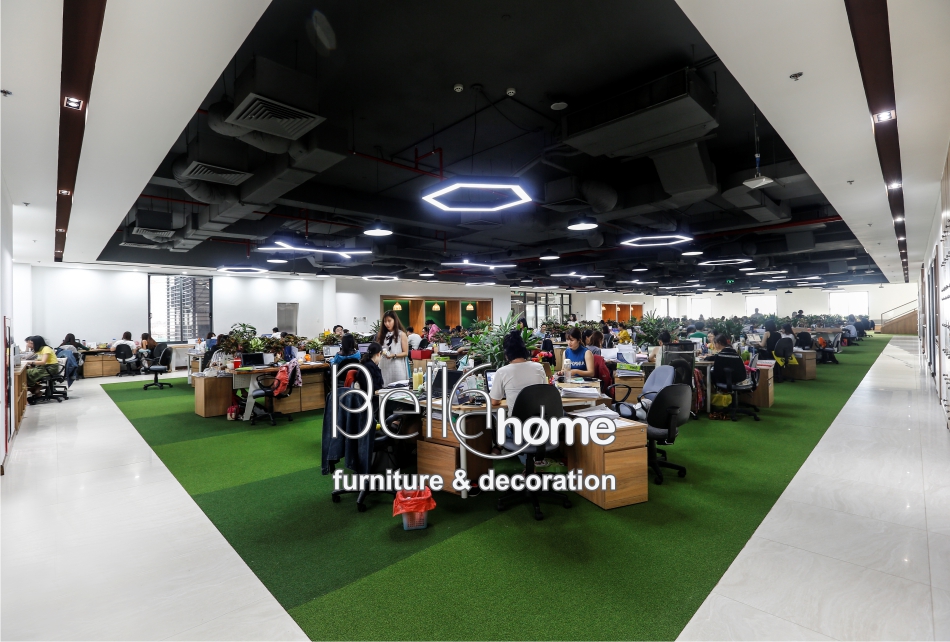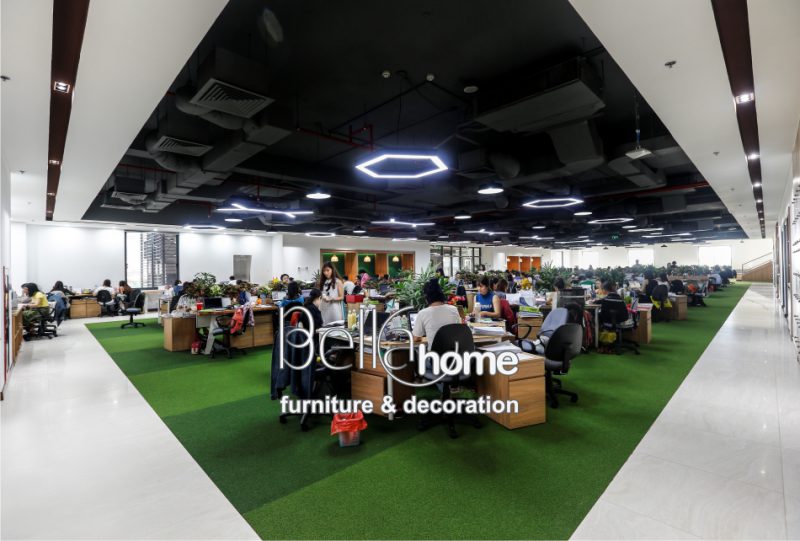 All work corners without partition enable employees easily communicate, exchange the information, speed up working progress. Working table is uniquely designed in modern, firm hexagon taking full advantage of area, leading to efficiency of usable area.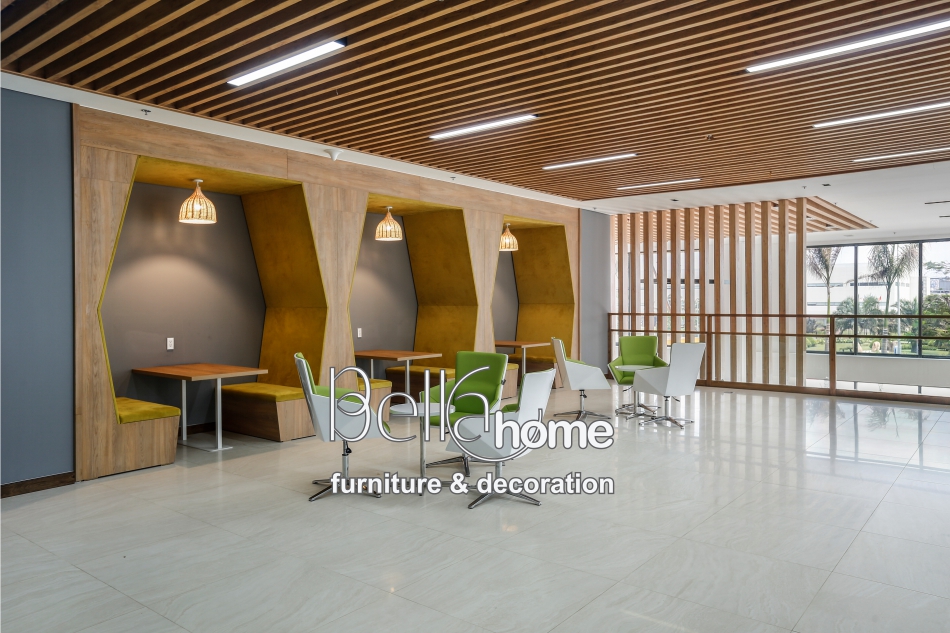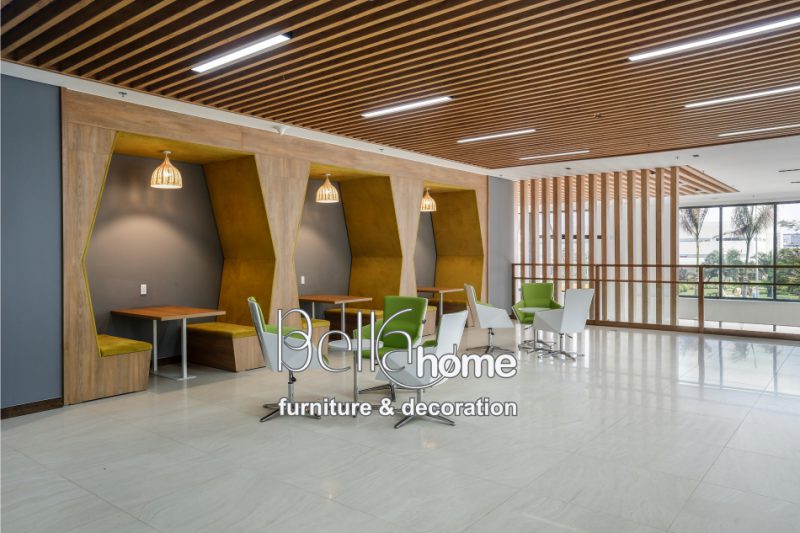 This pace with extremely eye-catching wood houses may be used to hold team work, quick meeting for convenience, meeting required needs of work, which is a common area giving prominence to team work spirit.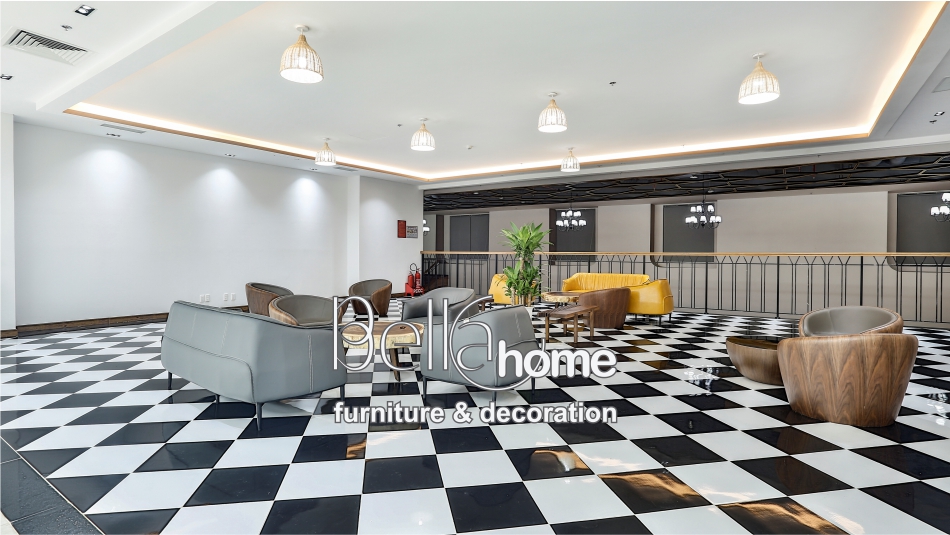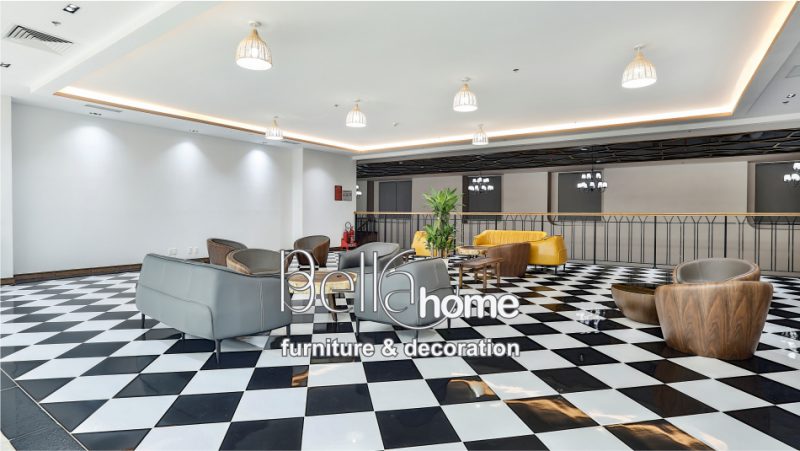 In addition to open space, Mobile World very attaches special importance to individual corner of each employee, where working space is intended for privateness, avoiding noises or impacts that lost attention from outside.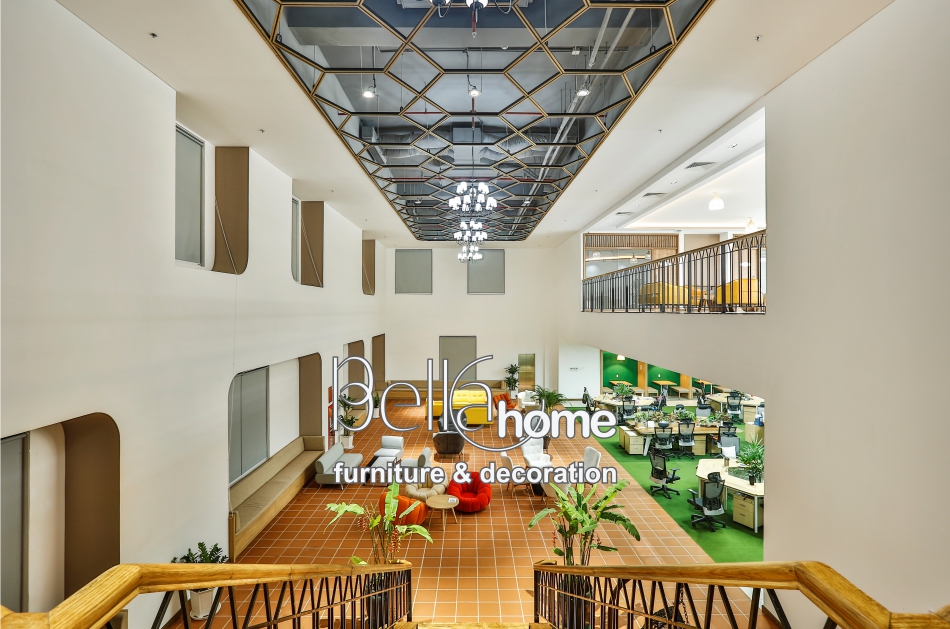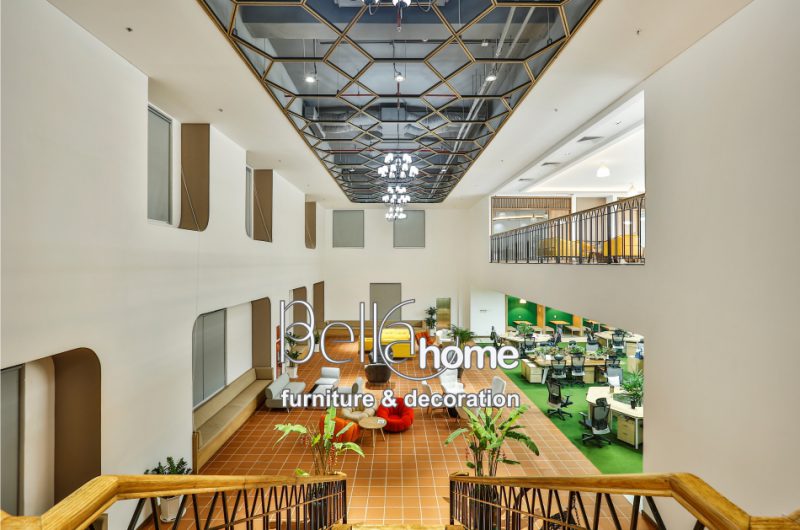 General-purpose room contains full necessary equipment for the work, besides, it is arranged in very eye-catching manner with small wood tables or smooth sofa for relaxation when sitting too long in your working chair.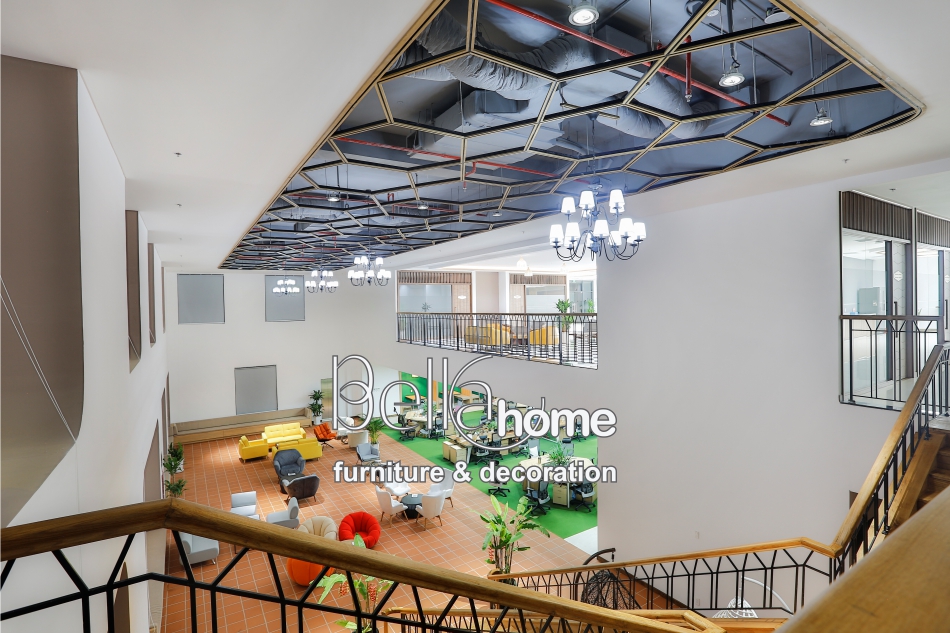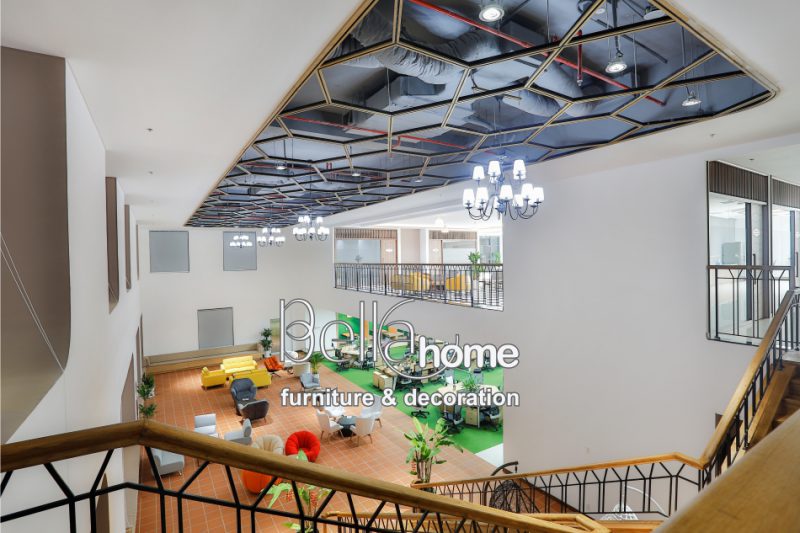 One of the very impressive, unique working corners attracting the attention of a lot of people. Another special thing is that instead of dry and rigid desks. Mobile World uses sofas, relax chairs for employees so that they feel comfortable as if they are at home.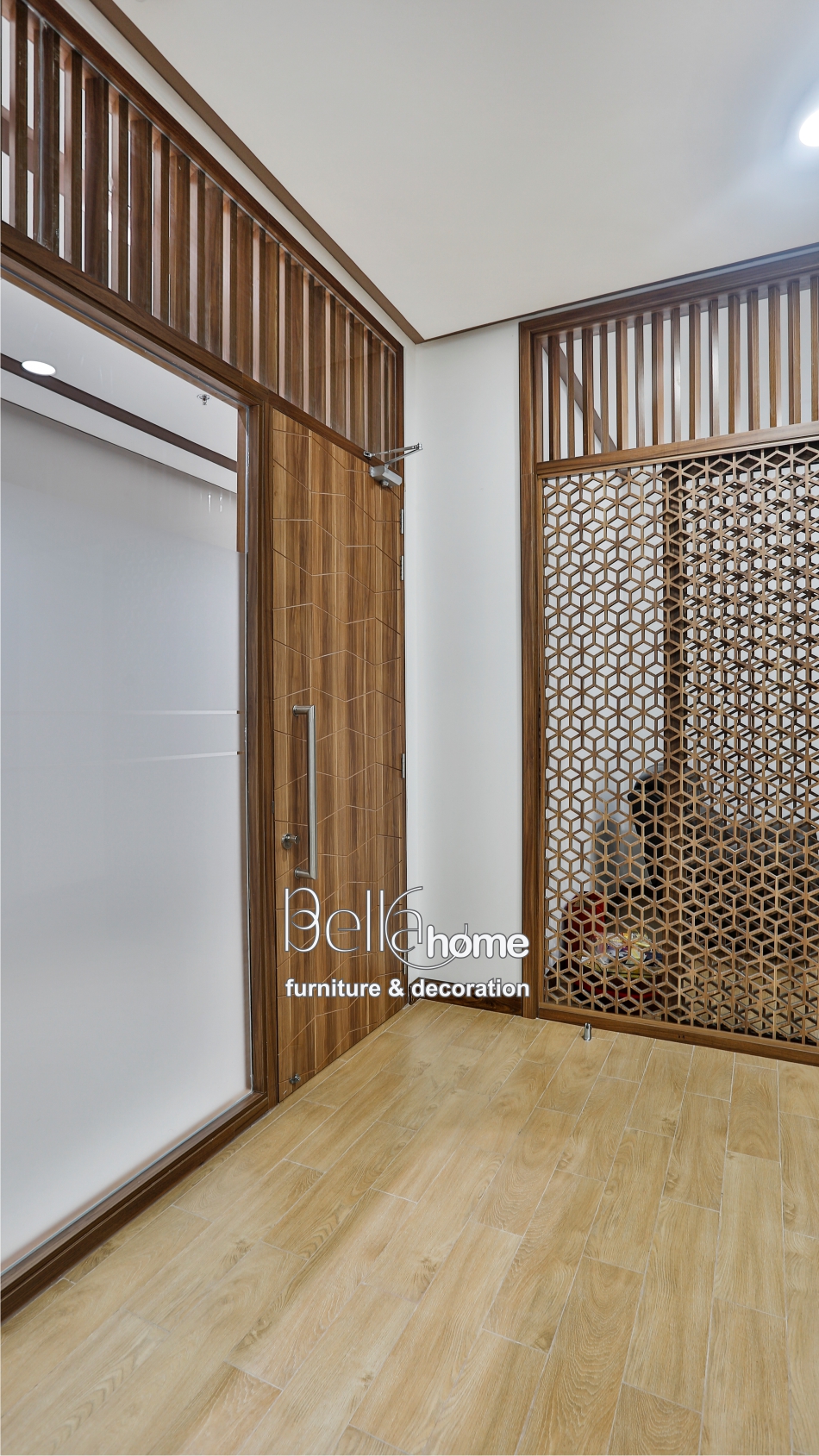 Wood material in most office furniture decorations, in each decorative corner, in furniture landscape, is presentably finished by Bella Home, creating a beautiful, general-purpose, modern space in the latest trend in the world.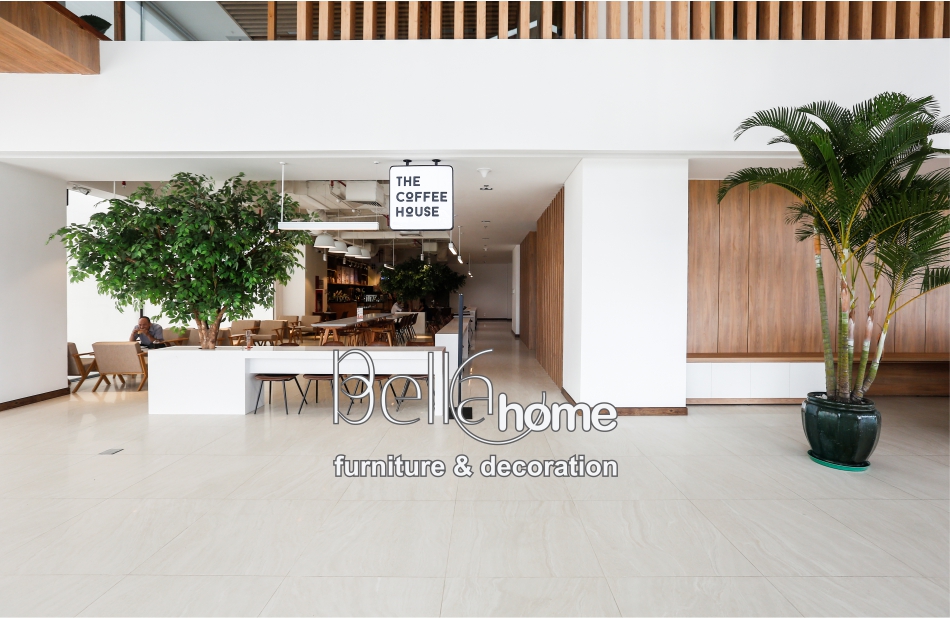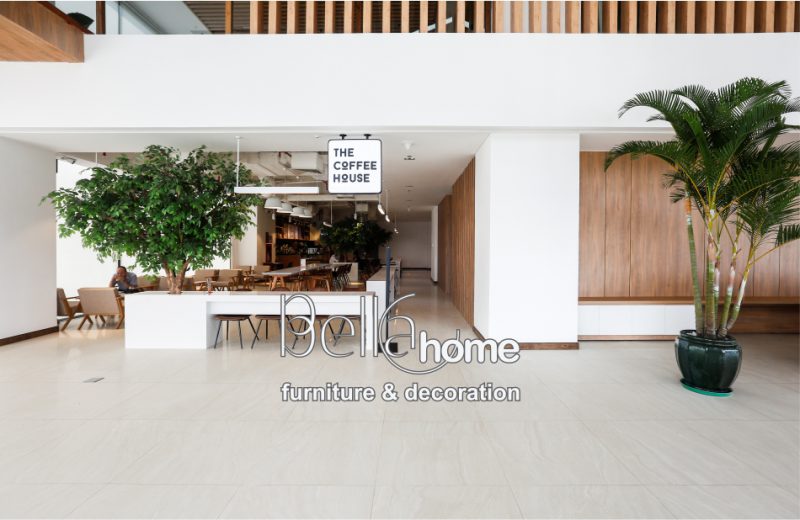 A coffee house under famous chain is also located next to the building so that employees are convenient to buy drinks, which is also a design trend large technology companies apply.
BellaHome (A Dong Interior and Advertising Company Limited) is proud of partner in furniture construction with floor area of 15,000 m2 at lightening speed of 03 months to create wonderful things like today. Bella Home construction team has forgot themselves in work for furniture construction, inspection, completion in each square meter so that the building obtains the best quality. Being genuine values which Mobile World is for its employees. Although it is not the pioneer in changing work office environment in Vietnam, these picture will be the motive for other companies who are intended to innovate proper work environment.