Being pregnant with modernization, sophistication but classicality and mystery, grey color is suitable with all spaces in the house by blending with various colors, bringing the quiet and peace to family members.
Grey color is a flexible neutral color for many spaces, easily combining with items. It is the harmony between two elegant and mysterious features of black-white colors. As a result, in furniture design, grey color is intended for the people who love the luxury, the elegance in their living space.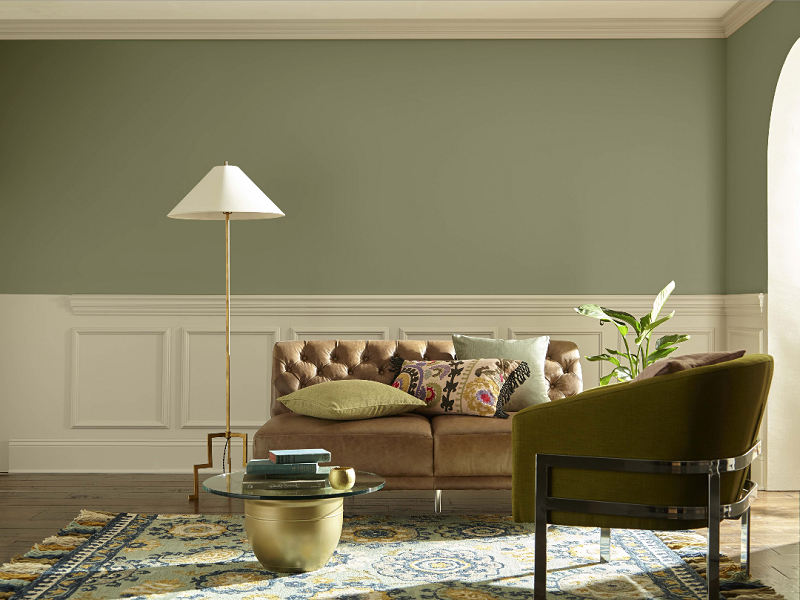 If you are finding a neutral painting color for increased depth and warmness to your room, sage green is a unignorable option. Pale is a neutral color that is able to replace white, beige, other shades of grey color.
The use of sage green in furniture design
Diversify tones
Taking about sage green, you are free to create no end of various tones and most of them are beautiful and new-fashioned. So how do you know proper shades? Like furniture decoration in general, before painting any color, please learn about whether that painting color is suitable with your desire or not and what feeling do they bring to you? It is important above all others that that color will affect your space.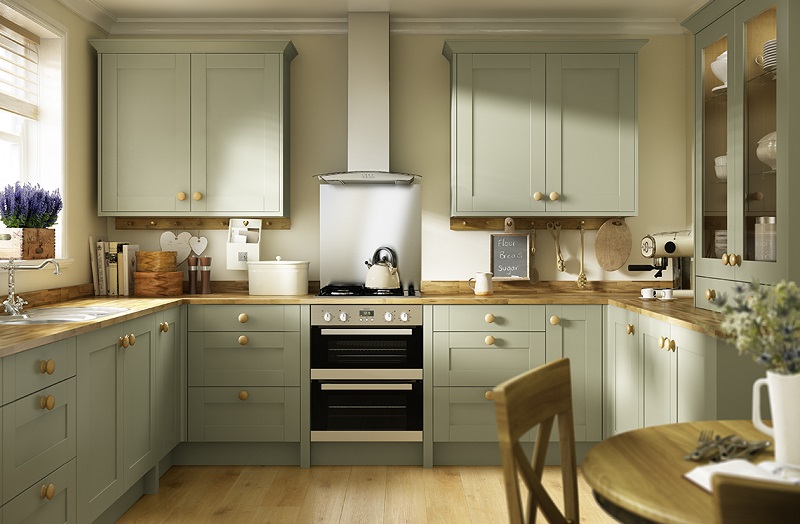 Enlarge the space
If taking the most of this sage green palette like white or beige, you will see the efficiency of enlarged space at once, to optimize, please select light and bright sage green combined with opaline in furniture details.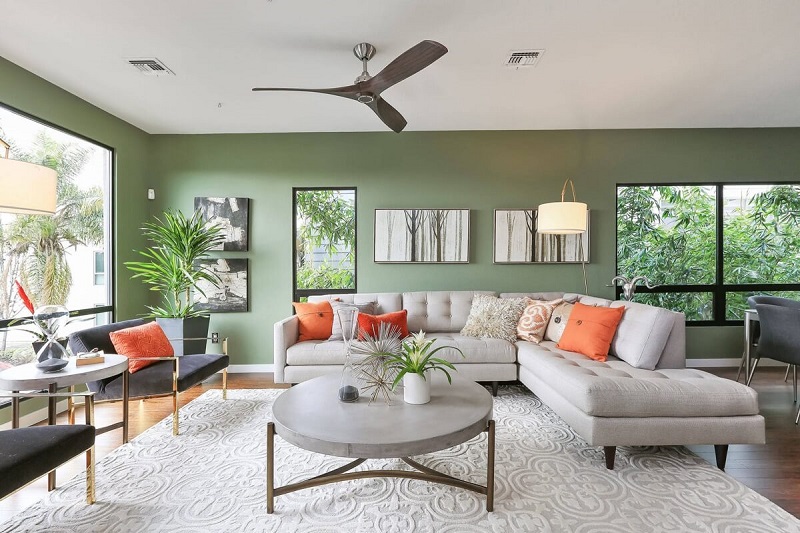 This color combination is very suitable with bed room as bed room has many windows and darker sage green tones have back action which makes the room reduced. Furthermore, not like other heavy colors, sage green creates the feeling of peace and easy to match with other colors.
Increase the depth to the space
Sage green shades are excellent options if you desire to create the depth to the space, even in the smallest areas – this makes it match with accent wall style. Also, you are free to be creative because as mentioned above, sage green is very easy to match with other colors.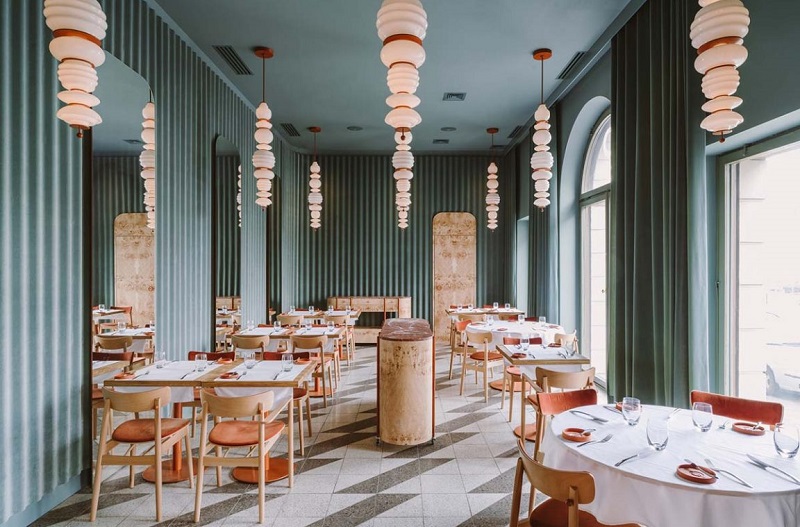 Besides, you can also use sage green in upper half of panel wall, the white or beige for the remainder to make the wall become higher. Alternatively, you can create the luxury to the space by painting the entire access door or edges with this color.
Combine sage green with other neutral colors
As mentioned above, sage green is the color with high diversity and you can combine them with other neutral colors, they well combine with various styles from modern, luxurious style to rustic style. Therefore, if you want your eyes comfortable, please combine sage green with other neutral colors, and do not worry about that space in the long term.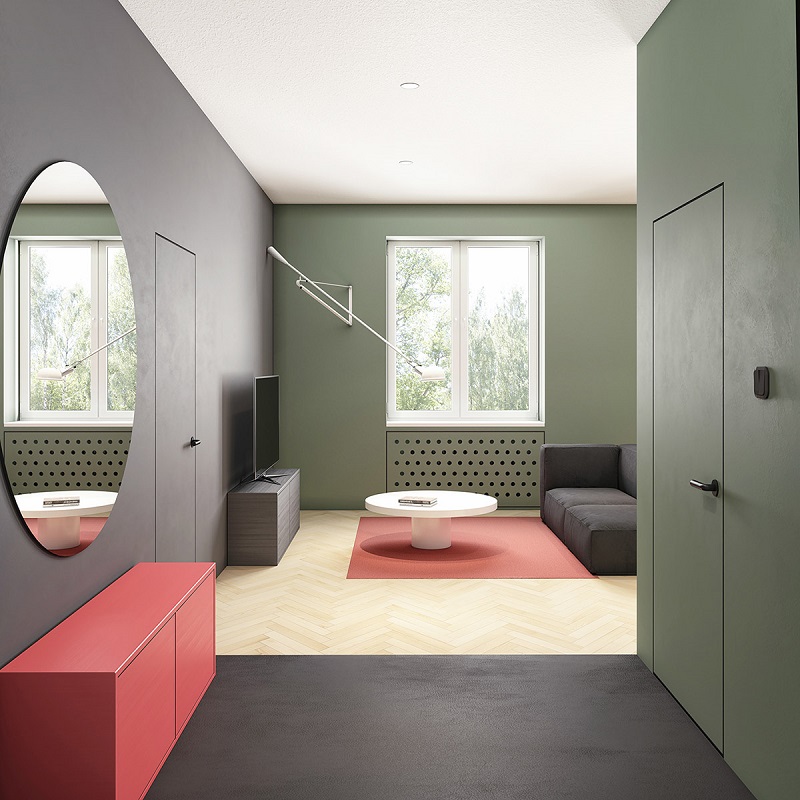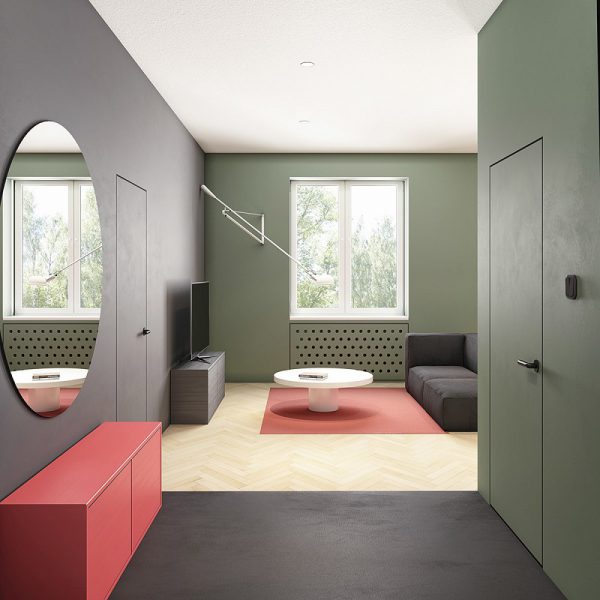 To become more eventful, you can combine sage green with other outstanding colors such as red or terra cotta. This combination makes the space more flexible and you are free to decorate your space. You can also create comforts by combining soil tones together and include many patterns in other spaces. To possess a charming space, you can combine between sage green and dark purple, orange or blue. Or to increase the luxury, you can combine sage green with sparkling metal details.
"Deeper" with sage green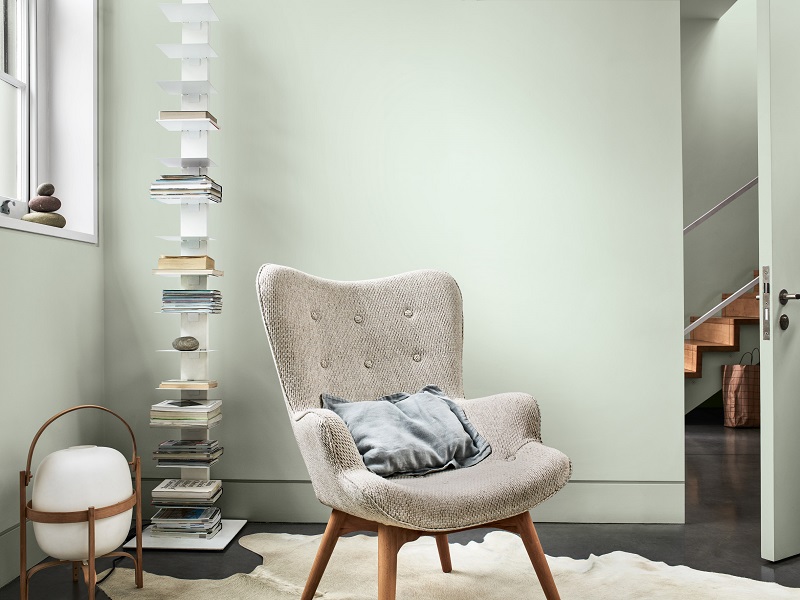 If you want to put this sage green into the living room, please remember that tone and finish are decisive to the feeling to the entire space. You can consider dark sage green to increase the depth and the state of the room. And bright green will make the space become wider and brighter.
Embellish the space with a bit of sage green
Another suggestion to sage green is to only use it in low frequency and density. Embellish a few small and creative details in the use of this general-purpose color. You can also use sage green tile as shown in the above picture. To create the contrast, put panel walls, spaces in different colors in Color Block style. You can paint the ceiling in sage green and use another neutral tone to the floor to increase the height and the depth of the room.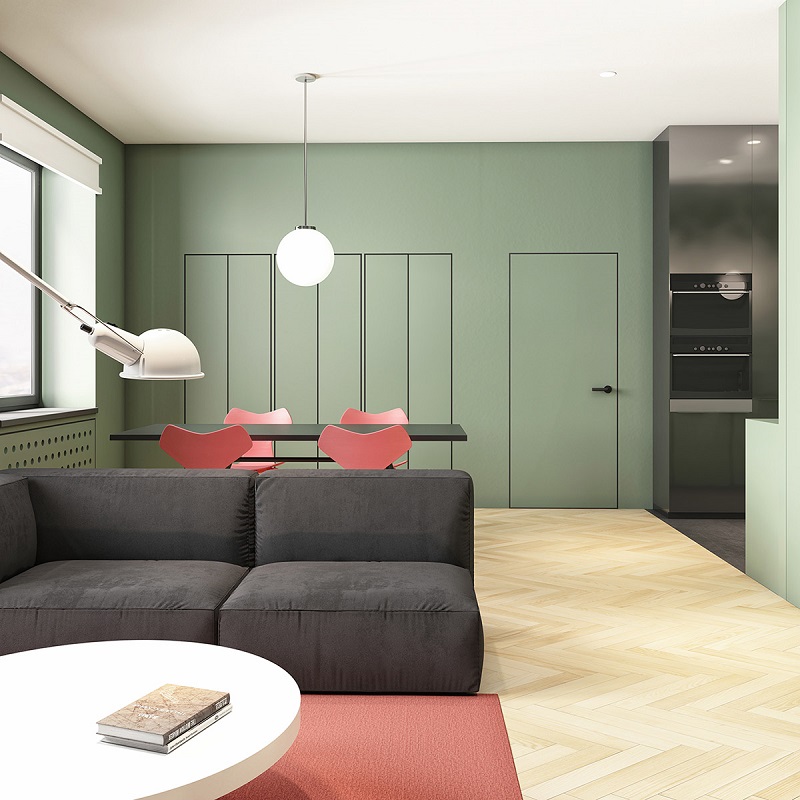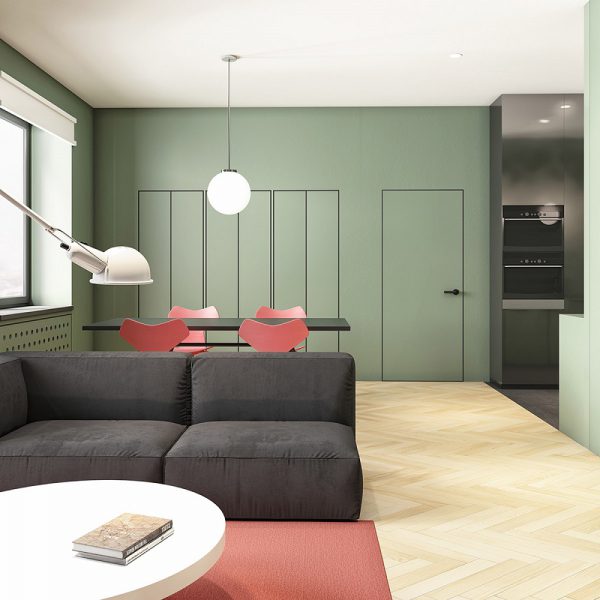 You are free to be creative by painting the door in sage green and adding some details in edges, straps. This is a good idea for areas where are usually affected like access door in order to increase the durability and the aesthetics.
The kitchen is also a place you can apply sage green tones. They may be applied to wall cabinets and shelves. This is a good and sustainable option over time – helping hide defects over time and create the light feeling.
From the living room to the kitchen, the true application of sage green tone will bring different visual effects and feelings. That depends on your desire and, of course, style.