The highlight in furniture design of the apartment hereunder is wooden swivel wall, I steel beam, which is one of the ways architects create for this improved apartment.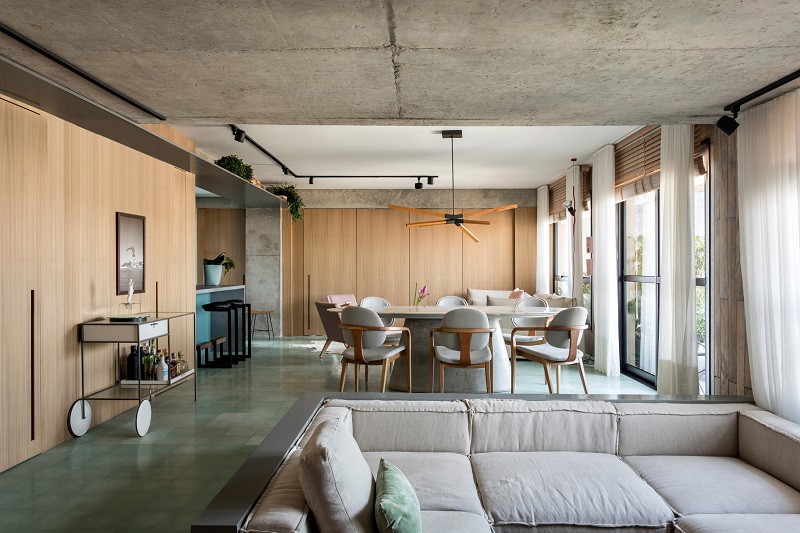 The apartment includes 02 bed rooms, which is located in an apartment building and owned by a successful businessman. Concrete piers and ceiling are kept in tact, while wood details and brick floor are used to soften apartment furniture.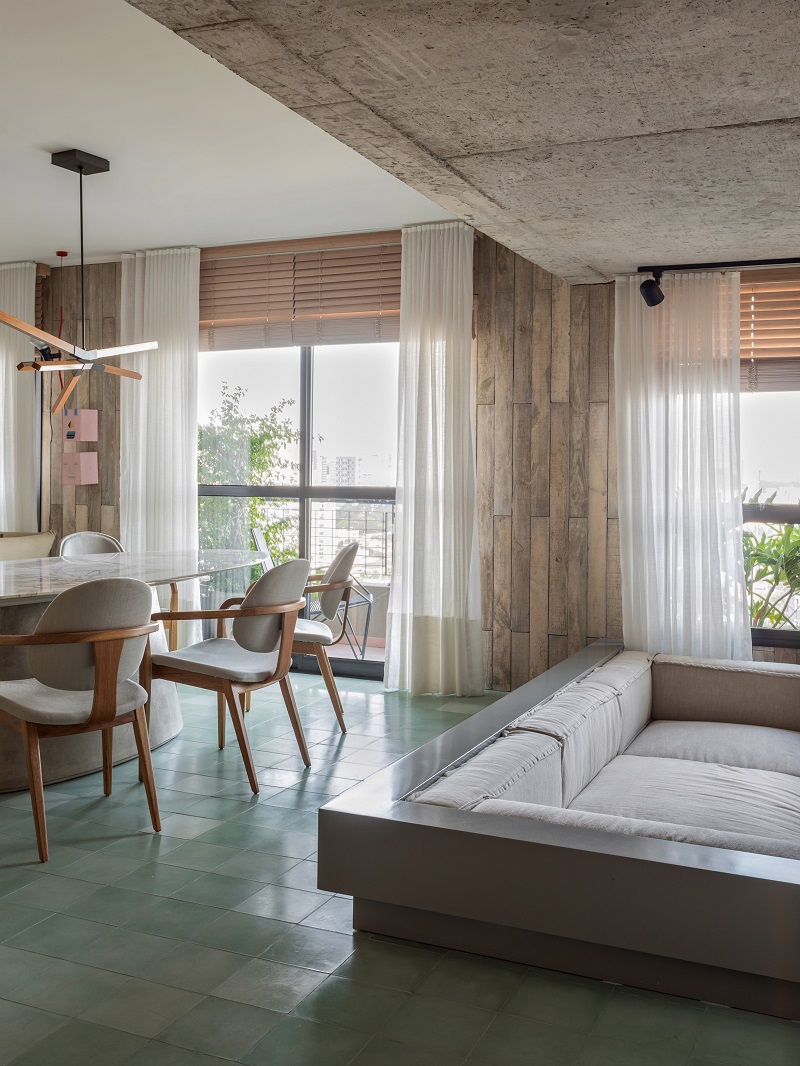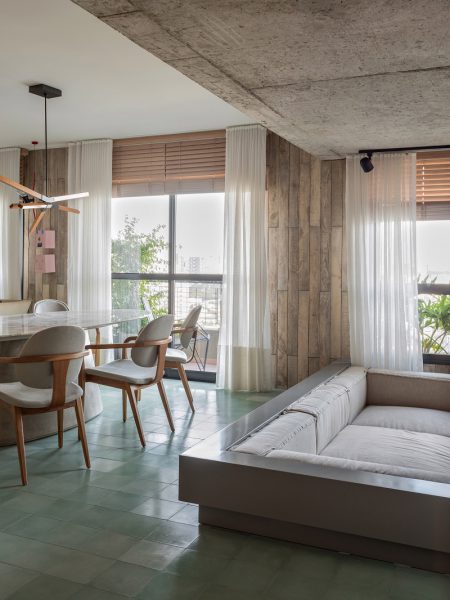 The key feature is to exit the similarity, find out creative and unique solutions to welcome the nature harmonized with the apartment, for elegance, happiness of the family.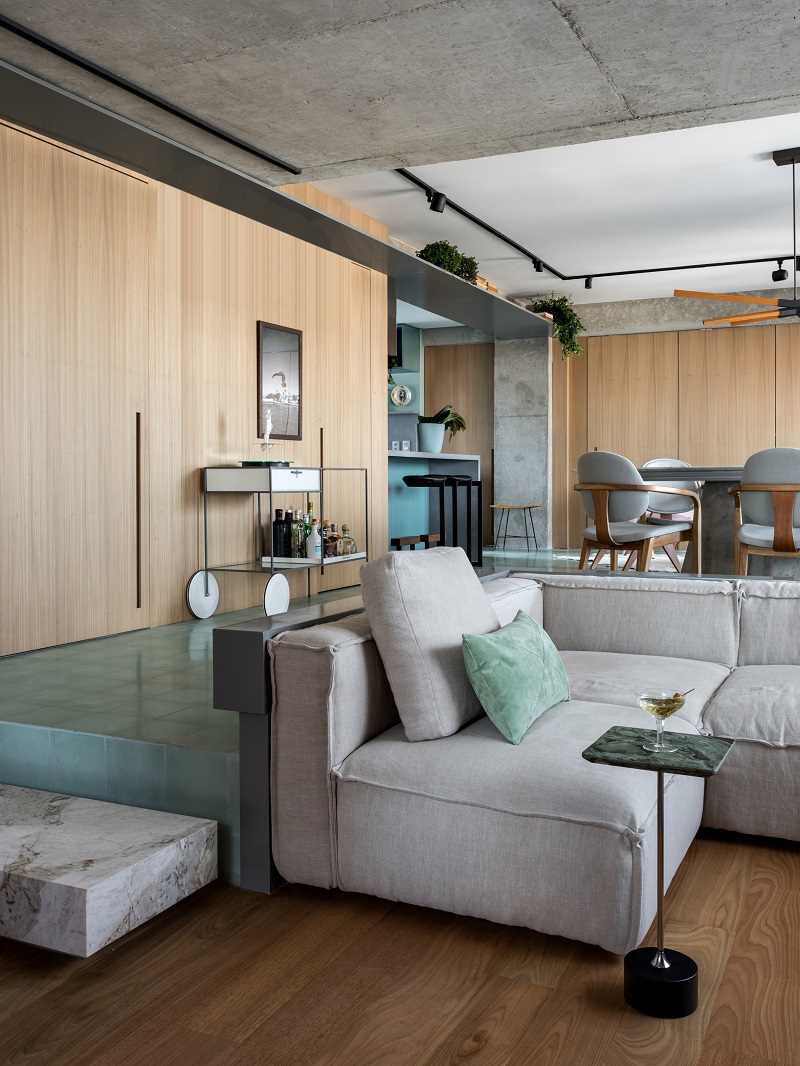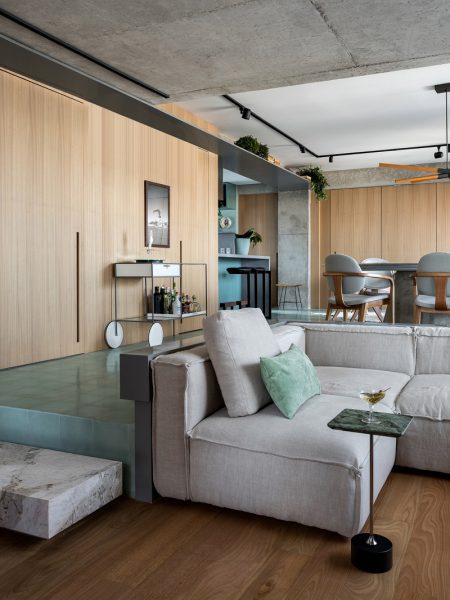 The apartment is improved from 03 bed rooms to 02 bed rooms by keeping one room and combining two rooms into a big room, in which working space and bath room are separated.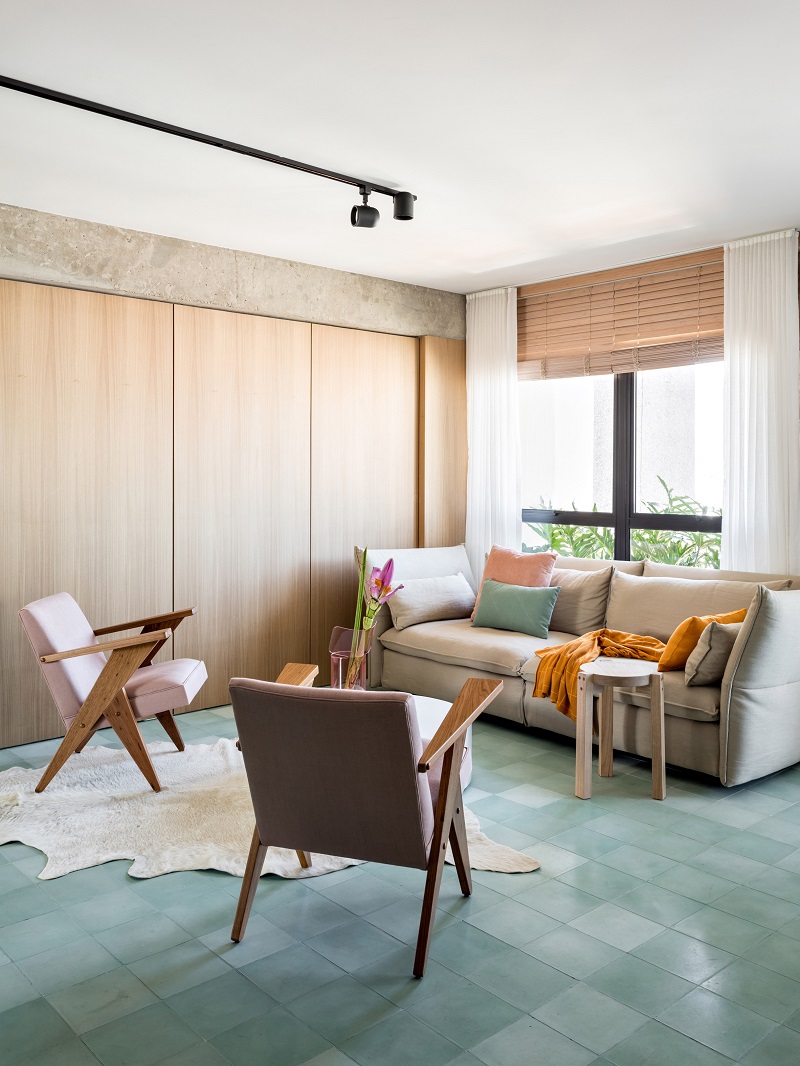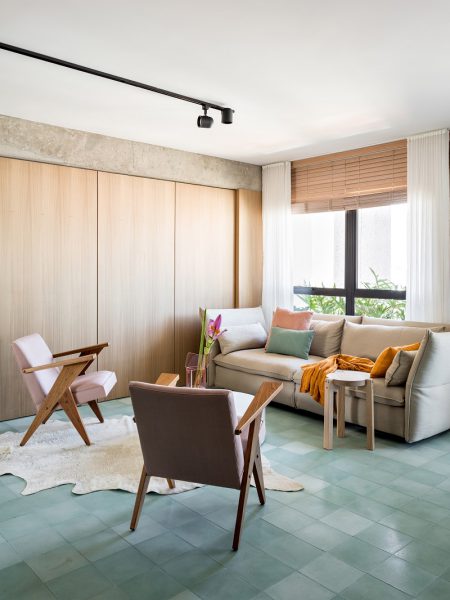 A wood door row forms a wall to hide this big room, each wing in living room shows the bed inside when opening.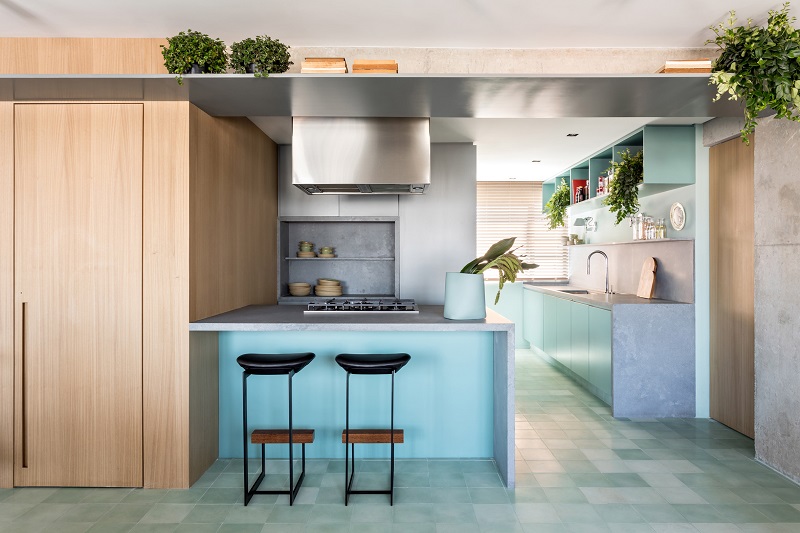 The highlight of the apartment is swivel doors, which are integrated with areas in doorset, the 130m2 apartment includes bed room, living room, dining room, kitchen.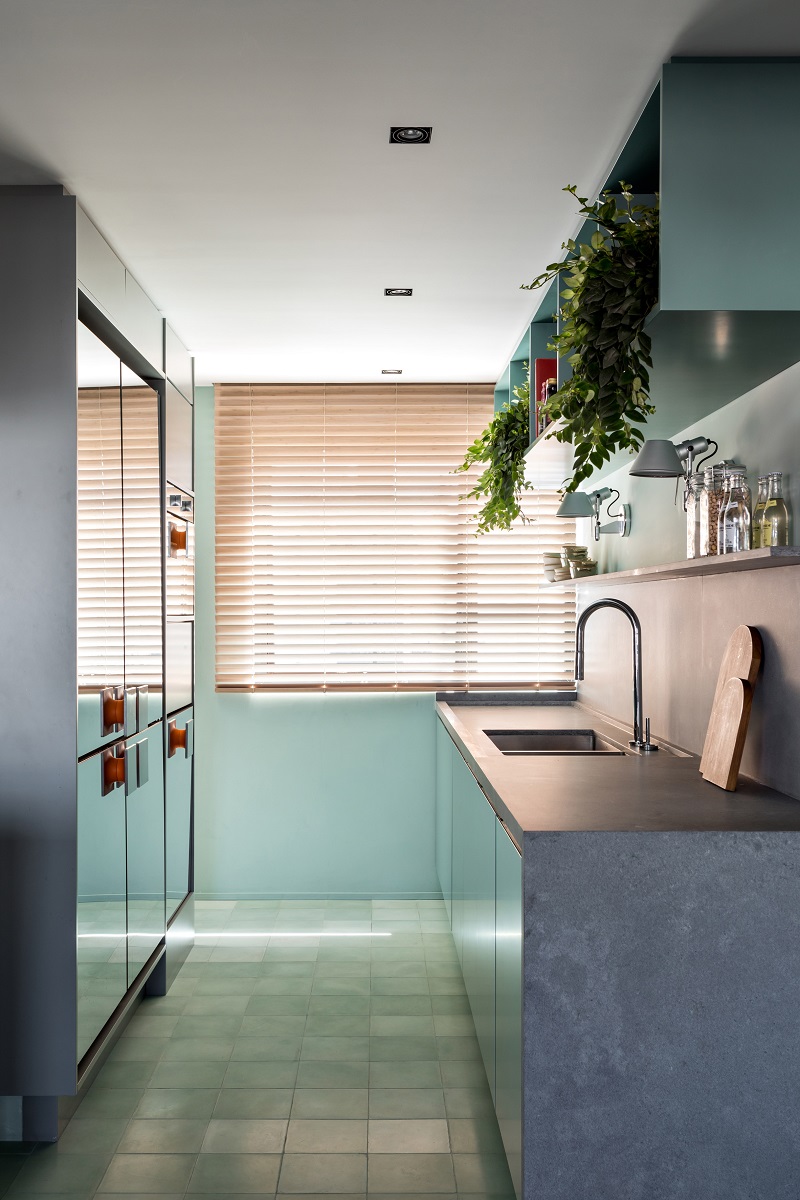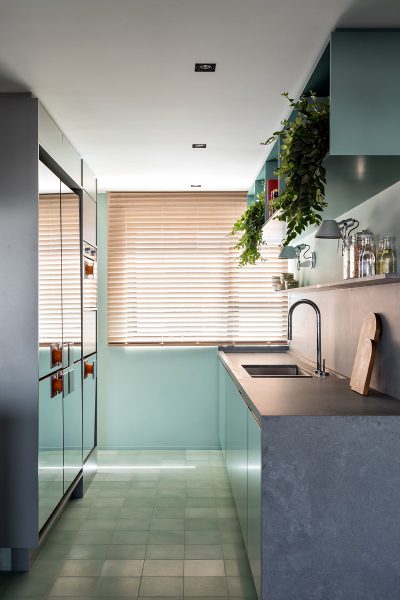 The apartment uses wood floor together with white marble tiles leading to the lower storey, equipped with L sofa. A white shelf is also placed here, a customized light and a brown leather chair form an ideal corner for reading.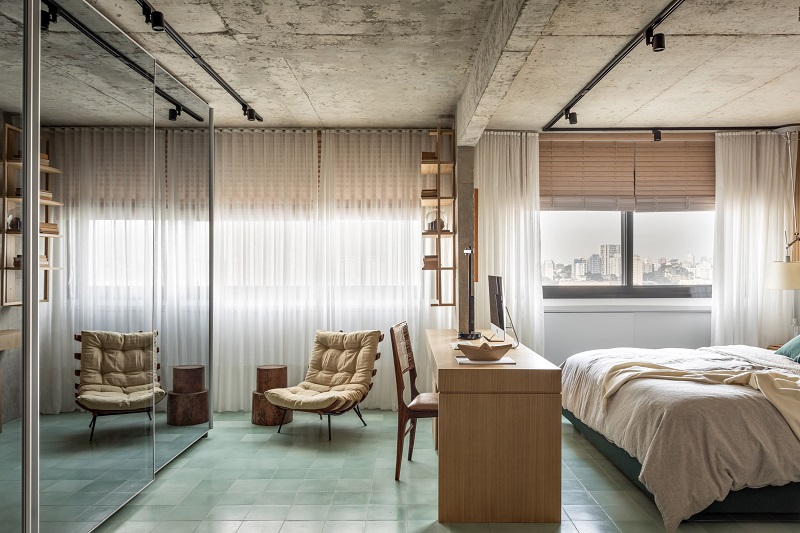 Meanwhile, the kitchen is equipped with green cabinet, which grey table and shelf refer to current architectural details of the apartment. The study group has designed an island table in the kitchen to separate the space from small domestic area, where is finished with two black stools.
The overall design has inspiration of style in 1960s, 1970s combined with current style in the projects. The said style, together with application of smart furniture, brings convenience, saves the area for the house master.