So it's no surprise that fashion trend always finds ways to approach to and influence on furniture design trend. For example, metallic color, pastel have recently appeared everywhere in furniture design and ever laid down the law in fashion stages in the last some years. Nevertheless, now they are still loved by a lot of people.
One of the fashion trends in the current year in furniture design is just color blocking, which is a combination of two or more colors in a dress set – here is the space. The following are some reasons and tips in the application of this style.
In the field of furniture design, color blocking refers to the use of chunky scales, usually impressive or light scales, on or around other color panel.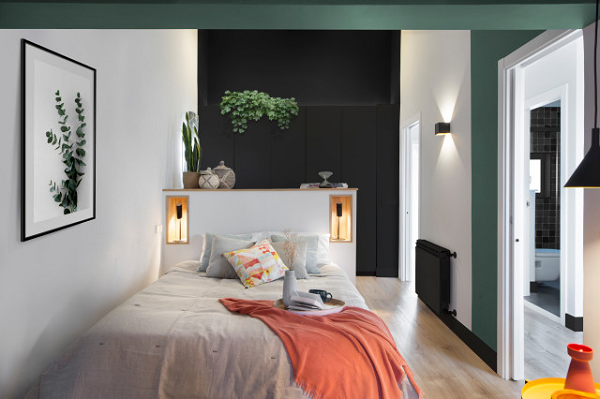 When applied to walls of a house, color blocking likes creating a wall with the highlight, but, a few colors are applied rather than painting one or more walls with a single dark color. Please apply gold principle ratio 60:30:10 in the use of furniture colors, each color makes up a small area, because color palettes create color blocks, it is called color blocking.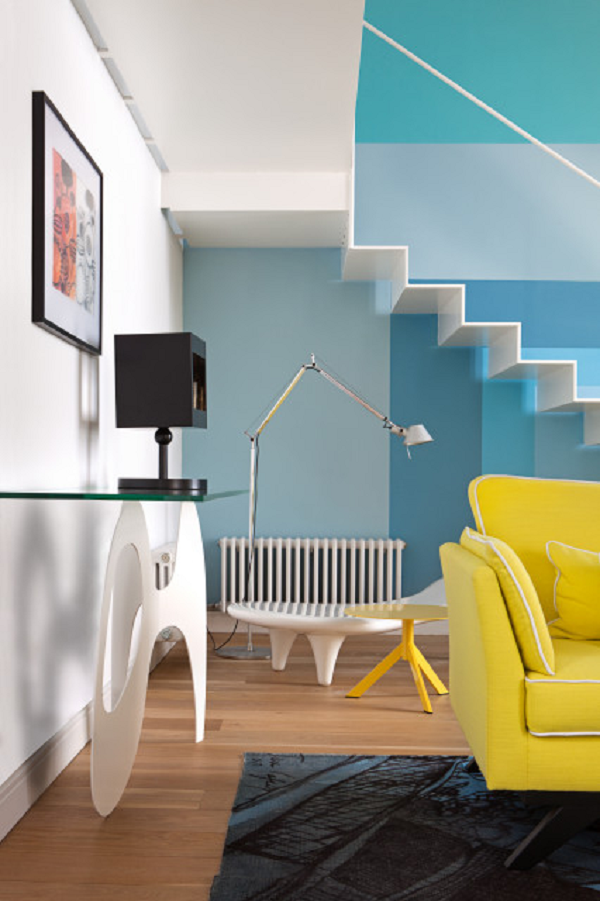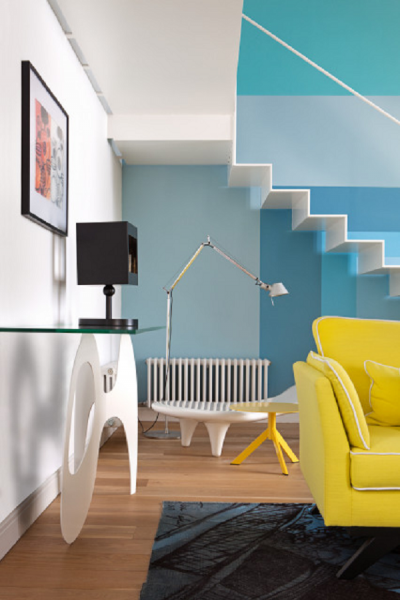 Referring to this style, if you like this style, colors, please consider them as examples and tips to combine color block in your house.
Horizontal block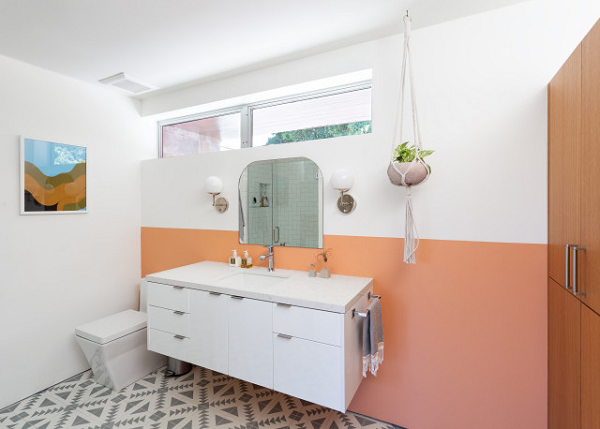 In a narrow space, visual opening is to use a horizontal block, which is very effective. It may also make a room with high ceiling warmer and more familiar.
Additionally, color blocking is here very perfect for bath room, bringing freshness and modernization to the space.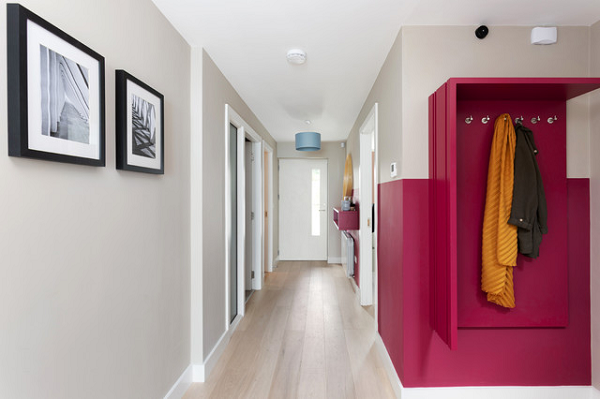 This small corridor is dealt with dark plum color in horizontal direction. This is an excellent way to decorate an area of the house where is usually forgotten, you can really choose any color you like, provided that majority of light and neutral colors are kept in the said space.
Vertical block
Vertical stripes will face your eyesight upwards, thus the ceiling is gradually low and if you want to lift it visually to play a hoax on the viewer's feeling, vertical block is used to resolve this matter effectively.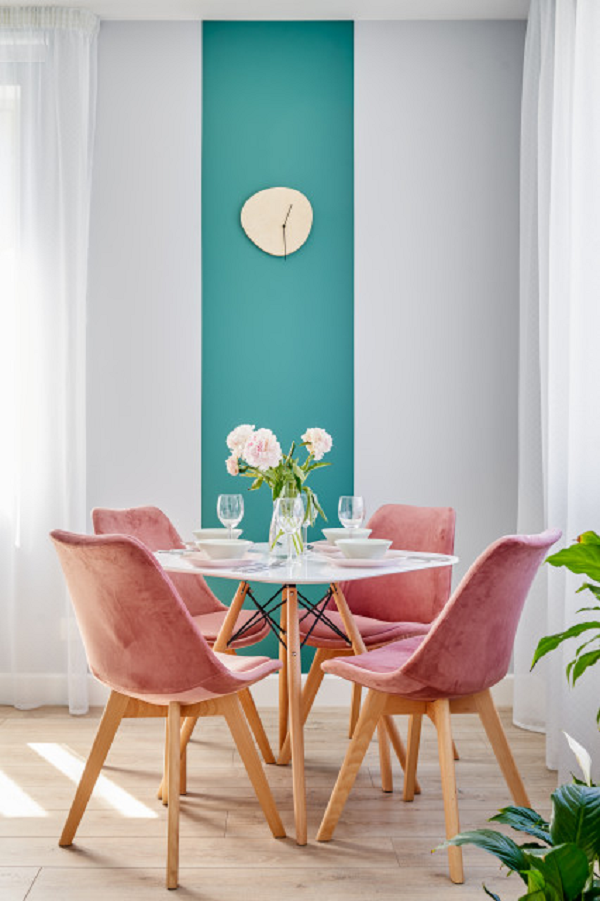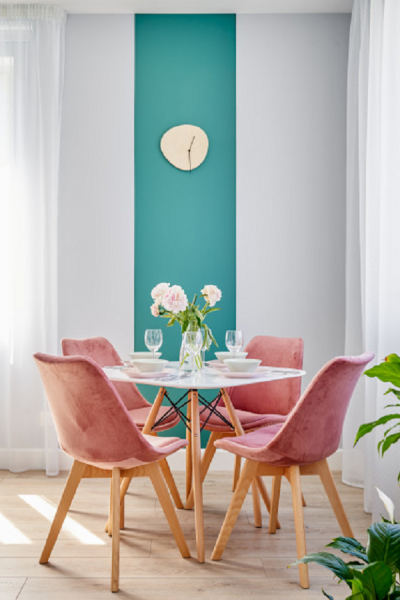 Vertical blocks are applied to the wall, this said panel may be bright and translucent, but a wide scale or color blocking like this may lift the ceiling effectively. Vertical color blocks may also be used as a place to hang artworks such as pictures, photos or decorations.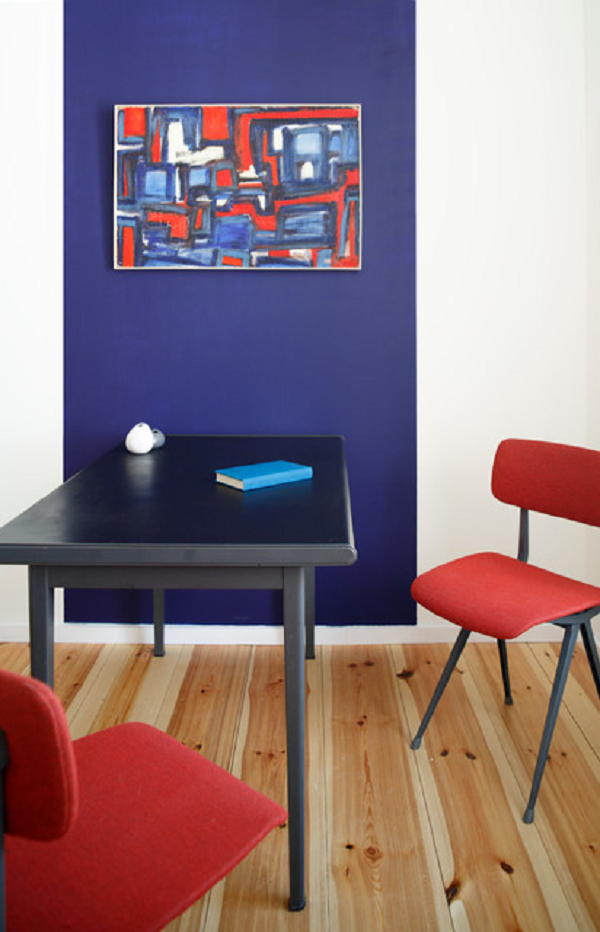 It should be sure that color blocking will help highlight the artwork, the easiest way to do so is to select a color used in an artwork. But it is considered that it is not a background color of that artwork as it will be sunk deep on the wall.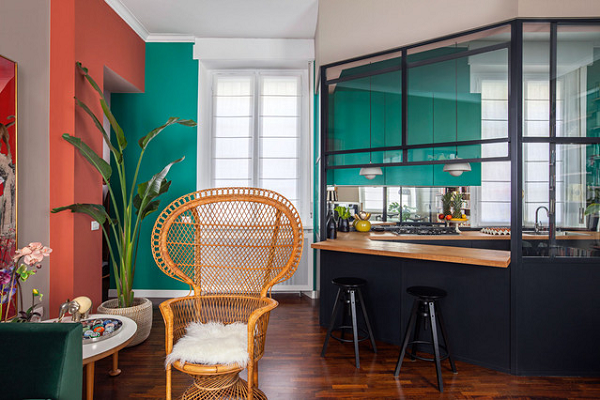 Of course, you can also combine vertical and horizontal color blocks. And if you blend two striking colors each other, you will possess a unique and lively focus in the house. It is not necessary to add too many details in the house for decoration, it is excellent if your space is small or you do not want too many belongings in the house.
Creating the highlight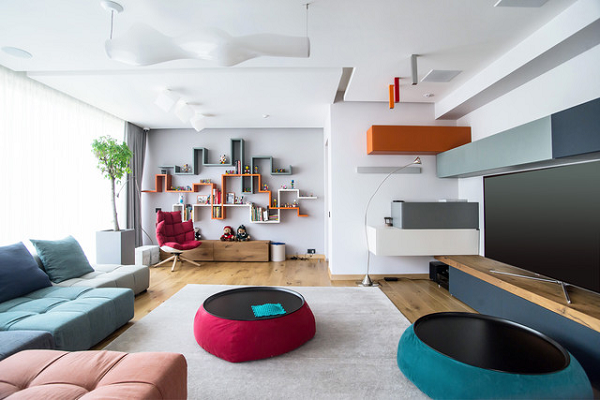 Using one or more impressive color blocks is to attract the attention to factors or functions in the house which you want them to stand out.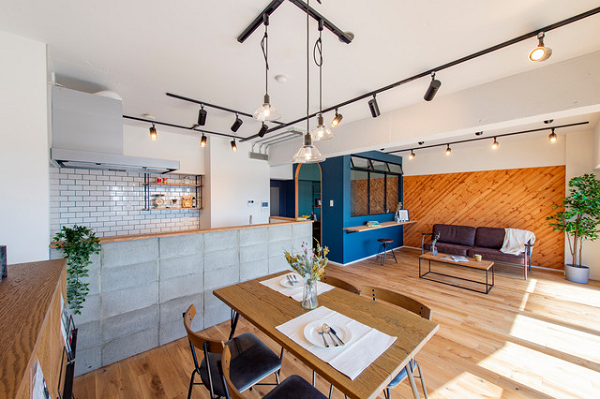 Green block of the picture in the distance is the highlight in this house in light and neutral color. I am not sure about what is in there, but if I am in the space, I shall want to come in and see inside there. It is the centre of the space due to the selected color.
With the color block trend, it is hoped that you will have the most interesting options for satisfactory spaces.